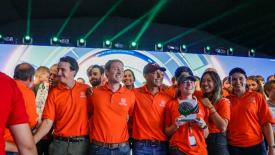 Virginia Tech's FutureHAUS Dubai team took home first prize in the 2018 Solar Decathlon Middle East.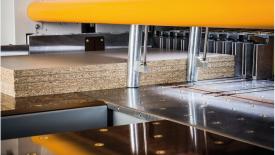 IMA Schelling Group USA to participate in Virginia Tech's Industry 4.0 Seminar at IWF Atlanta August 24, 2:00 - 3:30 pm.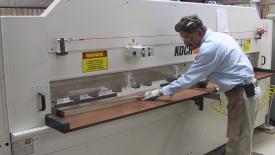 Successful set-up time reduction efforts - a pillar of lean production - allow wood products manufacturers to reduce their lead-time and their work in process inventory (WIP), letting them be efficient even as they shrink batch sizes, shows a new study by Virginia Tech and FDMC magazine.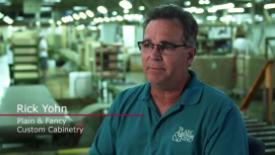 Virginia Tech's FutureHAUS 'Kitchen of the Future' created a buzz at KBIS 2015 in Las Vegas. Like the kitchen, a 'Living Room of the Future' is designed to be manufactured as a 'cartridge,' ready to drop into homes. Rick Yohn, Plain & Fancy Custom Cabinetry, assisted in the first phases. A complete, full-scale house is the long term goal.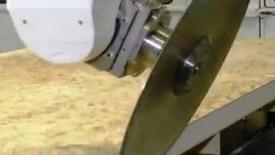 A cartridge kitchen design that lends itself to automated manufacturing is CNC-friendly. Virginia Tech Center for Design Research FutureHAUS project explores integration of technology with architecture for industrialized home production.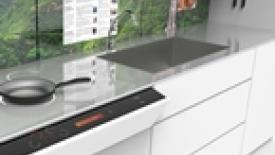 At KBIS 2015, the Virginia Tech University Center for Design Research will show kitchen cabinetry as a cartridge design, exploring manufacturing technologies as part of the Kitchen & Bath Industry Show Jan. 20-22 in the KBIS NeXT area.
The Virginia Tech Center for Design Research will unveil the innovative future of kitchen design and construction at the Kitchen & Bath Industry Show Jan. 20-22 in Las Vegas as part of KBIS NeXT.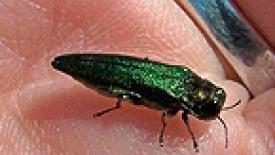 Researchers at Virginia Tech discovered a method for treating infested logs that could eliminate the threat of transporting emerald ash borers and long horned beetles.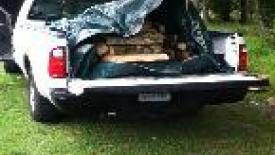 Bug infested wood can be quickly treated with steam and vacuum, say Virginia Tech researchers, have developed a new method that kills ash borers and other bugs.
Agroforestry has been introduced in the African nation of Cameroon as a way to enhance agricultural productivity and financial gain, with a side effect of being good for the environment.