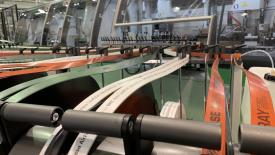 Wood technology specialist Biesse Group has expanded its international presence with the opening of branches in Israel, Japan and Brazil.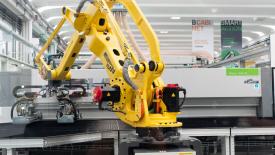 "Biesse is well known for exhibiting technology throughout our booths at IWF, and we are very proud that attendees have come to expect this from us. Our intentions for IWF 2020 would not have disappointed," said Randy Jamison, Biesse America's executive vice president – Sales & Marketing. On tap for exhibit were multiple robotics automation cells, high-speed CNC solutions, the company's newest inventory management/machine loading system, its latest edge technologies, and the latest in sanding technologies.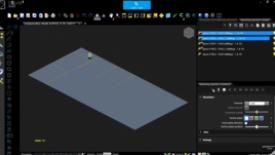 CHARLOTTE, N.C – Biesse Group America is doing its part to provide aid during the COVID-19 crisis.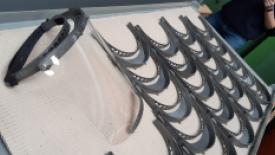 Visors are manufactured using a 3D printer and a Rover Plast machining center for hospitals in Italy.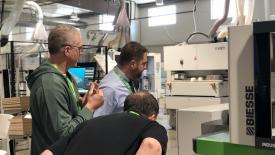 Woodworking machinery giant Biesse will hold Inside events in both the U.S. and Canada in the first half of the year.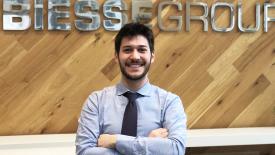 Vouteros is the company's newest edgebander product area manager.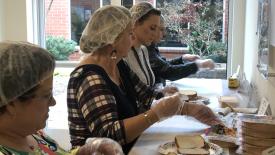 Biesse employees donated their lunch hour to make 450 sandwiches and help feed the homeless.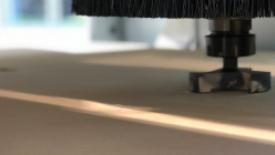 Dependable vacuum hold-down capability is crucial to all jobs, but especially those that involve CNC routing of smaller parts.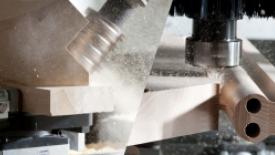 Heavy-duty machining of windows, doors, stairs and other solid wood parts always requires high standards for precision and finish quality. In an environment when more and more customers want customized solid wood products, having a machining center capable of maximizing performance and productivity is essential for your growth and success.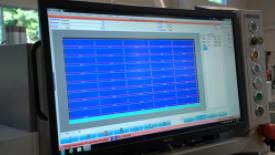 How software impacts the saw's efficiency and workplace productivity.