Silicon Valley firm enters wood printing market at Ligna 2017
May 22, 2017 | 12:40 pm CDT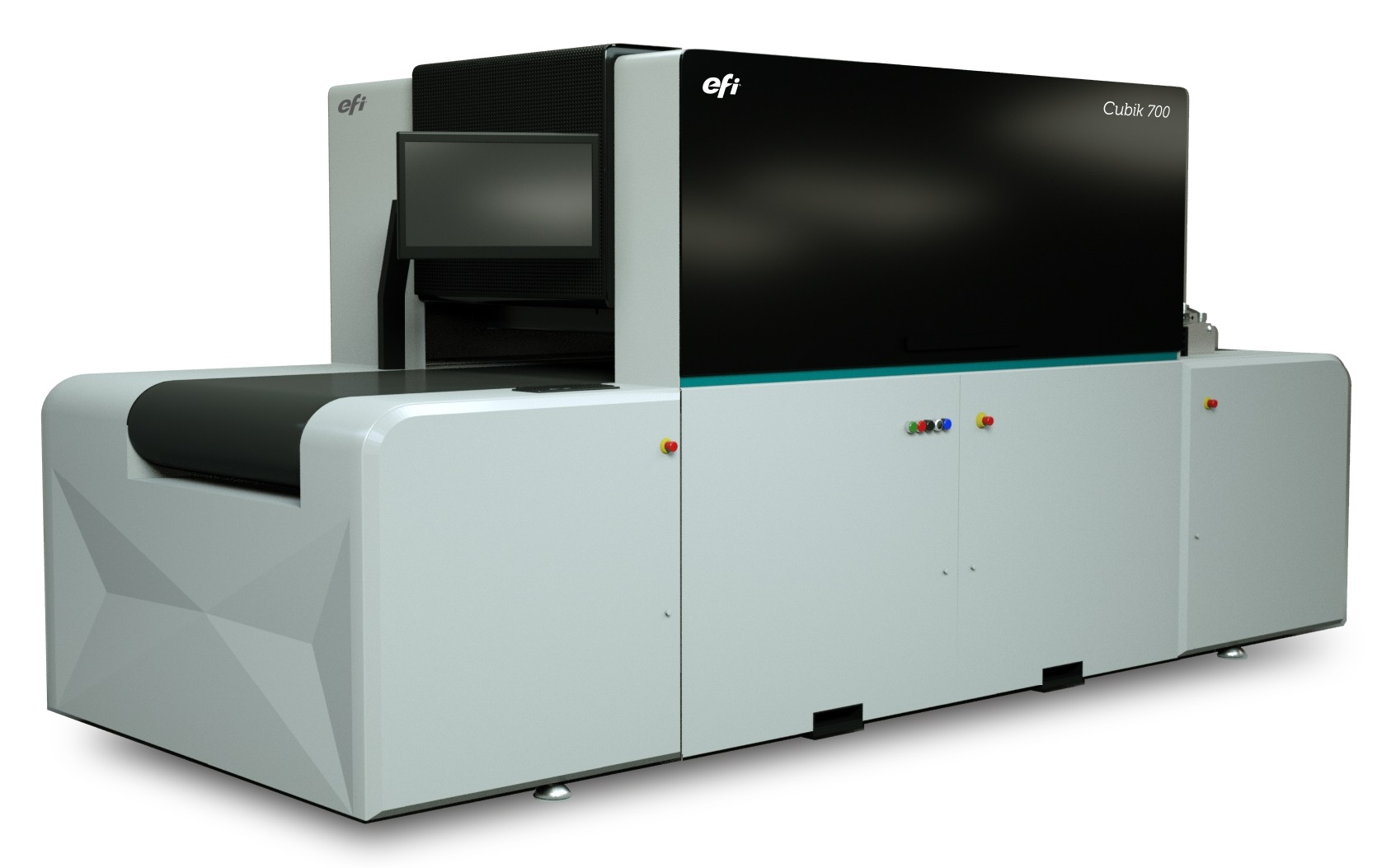 HANNOVER, Germany – Electronics For Imaging (EFI), a Silicon Valley company that develops technologies for the manufacturing of inkjet display signage and packaging, is showing its new Cubik technology for industrial digital inkjet wood decoration at Ligna in hall 17/D82, 22-26 May, in Hannover.
EFI says it offers the wood industry top quality decoration, maximum performance and ink savings through its unique EFI Ecosystem approach that gets the printer, inks and Fiery proServer color management system all working together, as a full integrated concept solution, providing high value to building materials manufacturers. Cubik offers both premium quality short-runs as well as high speed, mass production of decorative surfaces for indoor and outdoor applications on wood.
With up to 8 printing bars, a wide variety of decoration effects can be directly applied to wooden surfaces. As a pure digital printing system, it supports both, short run, variable prints as well as high volume runs and reduces touch points and operational cost significantly.
Cubik features:
Printing width: up to 1.814 mm
Print speed: up to 75 linear m/min
Configurable: up to 8 printing bars 
EFI already offers industrial printers and ink technologies, providing solutions for multiple materials and for a wide range of applications such as flooring, wall cladding, furniture, countertops, shower plates, facades, outdoor paving and roofing materials. "We benefit from an innovative market-leading portfolio and strong expertise in our industrial inkjet business, and are excited about expanding into the wood industry, which represents an important growth opportunity for EFI," said José Luis Ramón Moreno, vice president and general manager, EFI Industrial Printing.
---
EFI develops technologies for the manufacturing of signage, packaging, textiles, ceramic tiles, and personalized documents, with a wide range of printers, inks, digital front ends, and a comprehensive business and production workflow suite that transforms and streamlines the entire production process. www.efi.com.
Have something to say? Share your thoughts with us in the comments below.