New apprenticeship initiative to boost skills in robotics, advanced manufacturing
February 26, 2021 | 10:59 am CST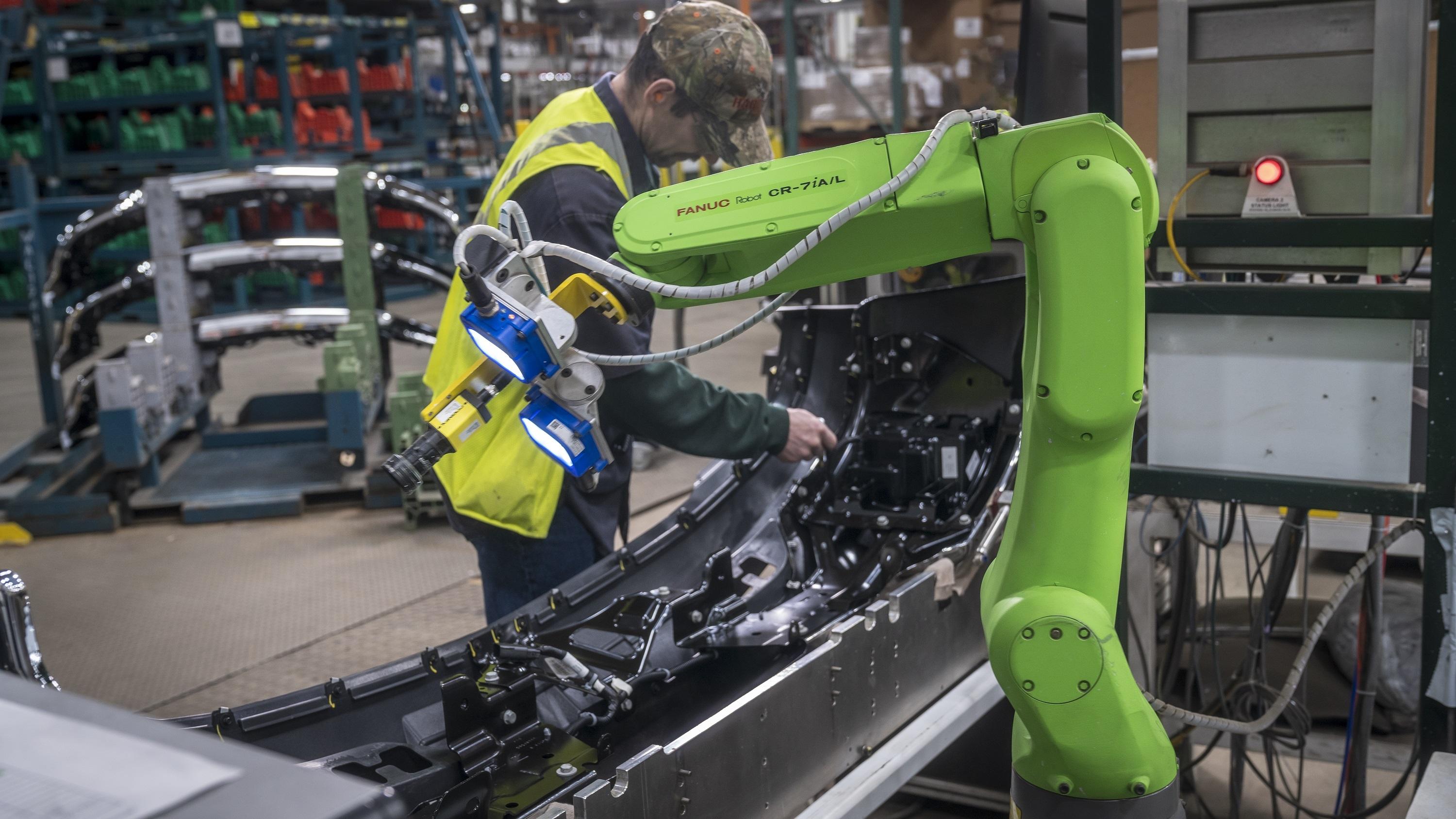 Robotics leader Fanuc is teaming up with Wisconsin-based Rockwell Automation to form an accelerated work and learn apprenticeship initiative. The program is designed to upskill current and future workers for jobs in advanced manufacturing, robotics, and automation.
The companies have developed a credential program, which includes fundamental robotics (Robot Operator) and automation (PLC Operator). The program offers a second level of credentials for Robot and PLC Technicians. A third credentialing level is called Integration Specialist.
"Our number one goal is to help create a worker pipeline that will not only help people increase their skills and future earning potential, but to help manufacturers achieve their production goals and maintain a thriving economy," said Paul Aiello, Director of Education, Fanuc America. "In most cases, current and future workers can complete the apprenticeship skills training and achieve their industry-recognized certifications in less than one year.   It's also important to note that these programs support all types of apprenticeship and certification models, including pre-apprenticeships."
The apprenticeship programs aim to help companies rapidly upskill employees at every level from Operator to Technician to Integration System Specialist. In addition to improving the skills of current production workers, these programs will be valuable for engineers who are working to implement new automation systems and processes that require new employees trained in the latest automation technologies. 
Over 40 leading companies, including Dana, Magna, Tyson Foods and Flex-N-Gate, have agreed to support and participate in the program.
"Automation is imperative to a competitive U.S. manufacturing base.  In order to meet our demand in automation expansion, we will need skilled candidates to fill high-demand, and technically driven positions like Robot Operator, Robot Technician and Integrated Systems Specialist."  Heidi Koedam, Manager, Engineering Learning Organization, Dana Incorporated.
"Tyson Foods currently has a US DOL Industrial Maintenance Apprenticeship underway and we are successfully developing our team members. Fanuc has won our national account and it makes a lot of sense to collaborate with Fanuc and other vendors, such as Rockwell/Allen-Bradley on these Level 1, 2, and 3 apprenticeship standards.," said Mike Rogers, Senior Director Maintenance and Refrigeration, Tyson Foods.
Fanuc and Rockwell have worked together over the past decade developing training, certifications and an education and training delivery network.  Fanuc's network of educational partners includes more than 1200 high school and post-secondary Fanuc-certified training organizations, and over 150 university and career technical training partners associated with this industry team.
Have something to say? Share your thoughts with us in the comments below.