Microjig Matchfit dovetail clamp receives 2020 Good Design Award
February 2, 2021 | 12:10 pm CST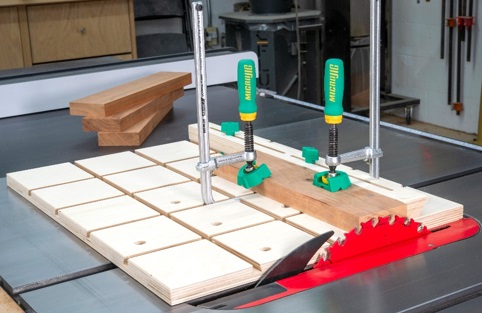 ORLANDO, Fla. -- Microjig's Matchfit Dovetail Clamp AP was recently awarded a 2020 Good Design Award.
The Good Design Awards recognize the best consumer designs for sustainability, superior design and unparalleled function. The jury met online in November to judge a record number of entries. More than 900 product designs and graphics from 48 countries received the Good Design mark of excellence.
"What's most important for us when it comes to product design is that the product performs its intended function superbly and solves the problem for the customer in a safe and pleasant way," CEO Bruce Wang said. "It's a great honor to see the customers and Good Design appreciate the details we put into the Matchfit Dovetail Clamp AP and Matchfit system in whole."
Presented by the Chicago Athenaeum Museum of Architecture and Design and the European Centre for Architecture, Art, Design and Urban Studies, the Good Design Awards were founded in 1950. They are the oldest and most recognized program for design excellence in the world.
Microjig's Matchfit Dovetail Clamp AP won in the tool category. The product debuted in early 2020 and adds to the Matchfit System, allowing makers to use routed dovetail tracks to create jigs and fixtures with nearly unlimited possibility.
The product features an 8-1/2-inch clamping capacity and the X-Pad, which allows users to clamp in two directions at once, as well as hold down round stock. It also offers an anti-pivot coil spring that holds the arm in place, allowing for repeatable processes.
Microjig was recognized with a Good Design Award in 2019 for its original Dovetail Clamps, and the Dovetail Clamp AP was awarded a Pro Tool Innovation Award in 2020. See www.microjig.com
Have something to say? Share your thoughts with us in the comments below.