Latest jobsite luxury: cordless microwave
September 22, 2023 | 8:47 am CDT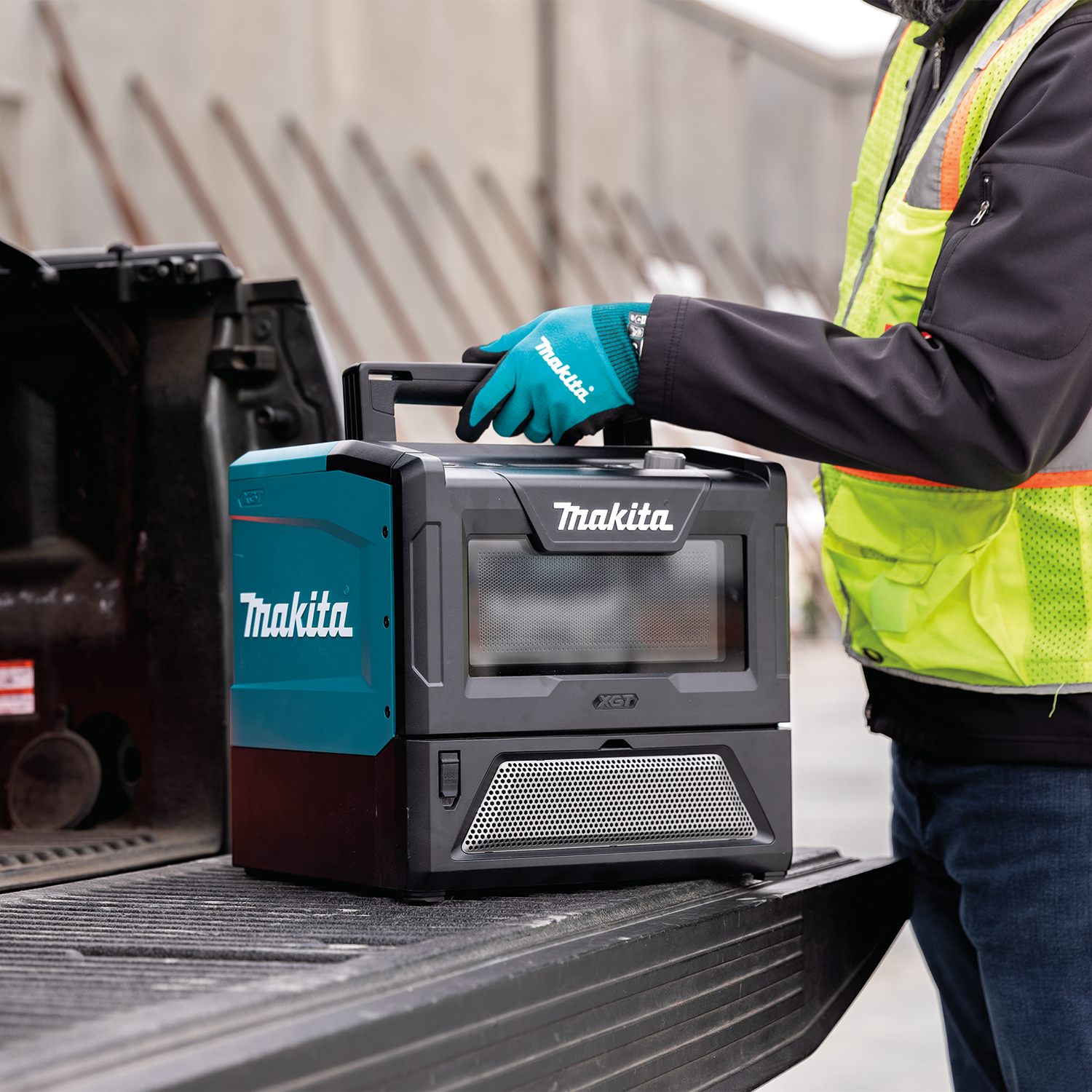 Who doesn't like a hot meal while working outside the shop, but if the jobsite doesn't have a working kitchen, are you stuck with take-out? Not with a new cordless tool from Makita. The company now offers a battery-powered microwave oven.

Using Makita's 40V max XGT battery system, the compact microwave has two power settings, 500-watt and 350-watt to warm up your food or drinks on the go. Makita says the unit is ideal for transportation with a built-in carrying handle and space-saving configuration at 1.5 cubic feet. It features a durable water-resistant design, dust-resistant inlet port, and tempered glass door.

To keep it powered up there is an auto-switching two-bay battery system for twice the run time. And it features a 2.1 gallon interior capacity to offer ample room for most on-the-go cooking chores.

An LED display panel shows heating time and battery charge level. Heating time rotary knob can be preset in 10-second increments up to 20 minutes. There's even a built-in USB port for charging portable devices.

The unit is compatible with all Makita 40V max XGT lithium-ion batteries.

The unit is currently selling online for $929.

For more information, visit makitatools.com.
 
Have something to say? Share your thoughts with us in the comments below.