CNC maker Thermwood and Purdue University team up on research lab
April 13, 2021 | 1:45 pm CDT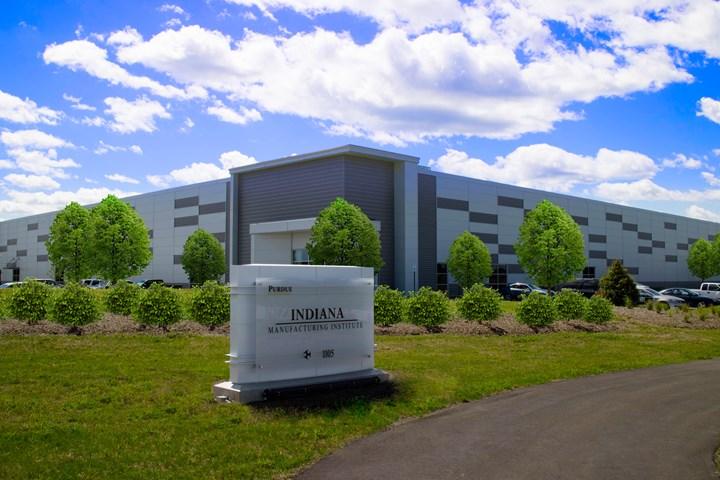 WEST LAFAYETTE, Ind. - Purdue University and Thermwood Corp. have agreed to establish a large-scale additive manufacturing laboratory to perform industry-funded research into composite thermoplastic additive manufacturing.
Located in Purdue's Composites Manufacturing Simulation Center (CMSC), the new lab will be equipped with an LSAM 105 (ten-five) Large Scale Additive Printer and a corresponding 5 axis LSAM Additive Trimmer plus a variety of support systems. This installation is capable of printing and trimming complex geometries up to five feet by ten feet by four feet tall at print rates of up to 100 lbs. per hour.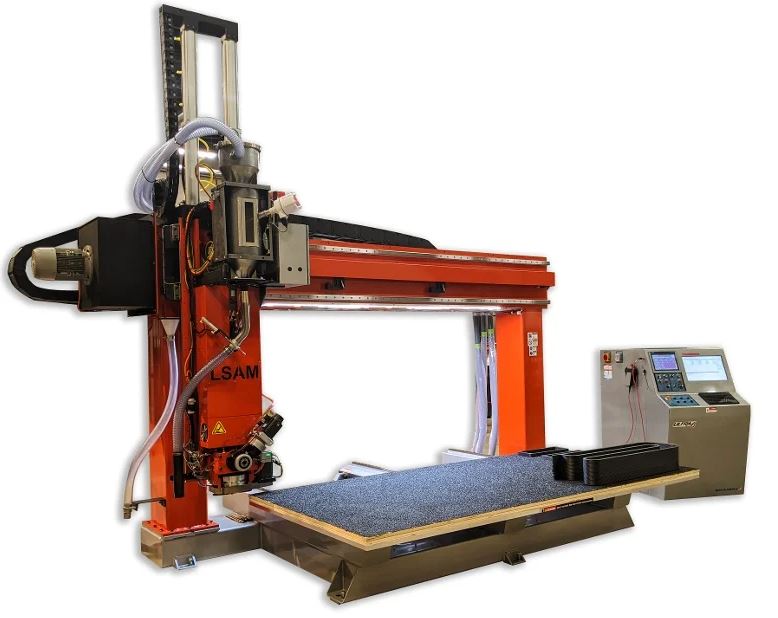 As of recently, Thermwood's LSAM systems can precisely measure and control the temperature of a printed layer at the instant a new layer is deposited. This will support research into the very core of the additive print process and will serve to provide validation of Purdue's extensive additive manufacturing simulation capabilities for large-scale additive manufacturing, says the company.
"Not only will this effort improve the overall quality of large scale additive printing but it should also increase our knowledge and understanding of the basic process of fusing layers together into a homogeneous structure," says Ken Susnjara, Founder, Chairman and CEO of Thermwood.
Purdue and the state of Indiana opened the CMSC in early 2019 to help facilitate the "tsunami" of digital manufacturing it believes is coming. 
"With the highest concentration of manufacturing jobs in the nation and a focus on embracing innovation, Indiana is poised to propel new technologies that will advance the industry and create new solutions used across the world," said Jim Schellinger, Indiana secretary of commerce.
Thermwood says demand for its LSAM systems has grown as of late. In July, the company announced it built the largest machine it has ever built.
3D printing and additive printing differ in that 3D printing specifically involves the creation of objects by building layers of material. Additive manufacturing also involves the creation of objects, but not necessarily by layers. An article from Monroe Engineering goes more in depth.
Have something to say? Share your thoughts with us in the comments below.