Bessey moves crank handle on new clamps, maximizing finger clearance
July 11, 2019 | 11:46 am CDT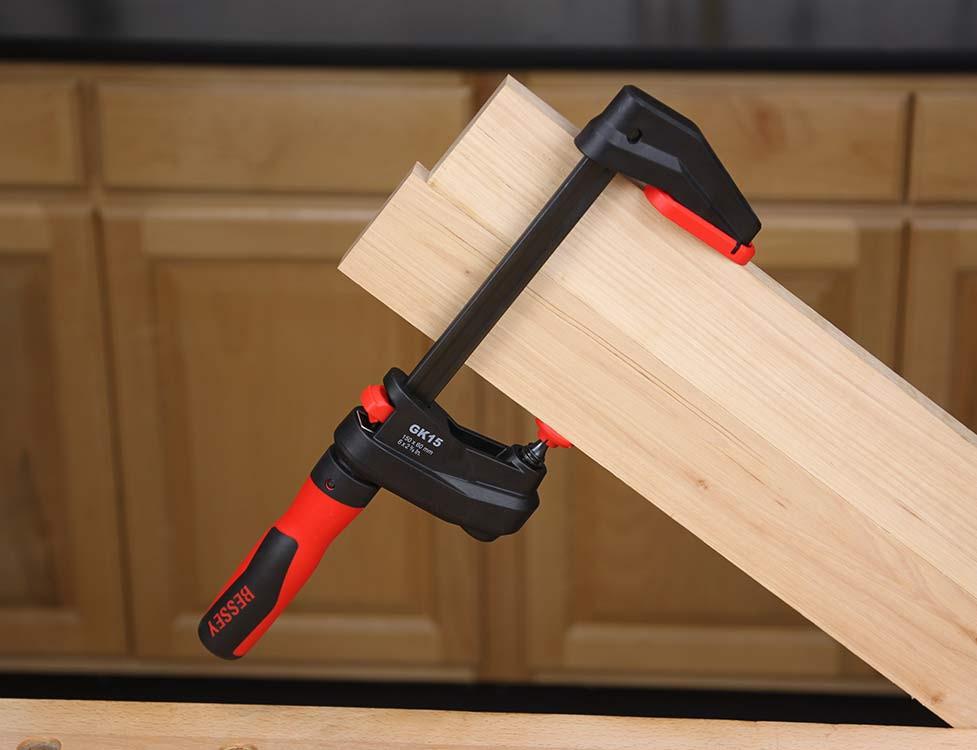 LAS VEGAS - Bessey Tools' new GearKlamp, a recent 2019 AWFS Visionary Award winner, features a crank handle that's been moved from the acme screw to the clamp bar itself - allowing clamping in confined spaces. 
A patented gear train transfers clamping power back to the screw, resulting in an F-clamp with greatly improved finger clearance and comfort in tight spaces. Bessey says the GearKlamp is optimal when clamping items to workbenches and shop tables with a narrow overhang, or when trying to reach into narrow openings.
To close the clamp, the user simply slides the handle up the bar - the internal clutch prevents it from sliding back down. To open, simply release the clutch with the trigger.
"The GearKlamp saves the skin on your knuckles when clamping in confined spaces," says Bessey. The clamp can exert up to 450 pounds of force. 6", 12", 18", and 24" clamps are offered. 
Check out more specs here.
The Visionary Awards recognize creativity and innovation and are evaluated on quality, production impact, practicality, innovation, and user-friendliness.
See all the winners here.
Have something to say? Share your thoughts with us in the comments below.