APA Releases Updated Wall Bracing Calculator
December 4, 2018 | 4:33 pm CST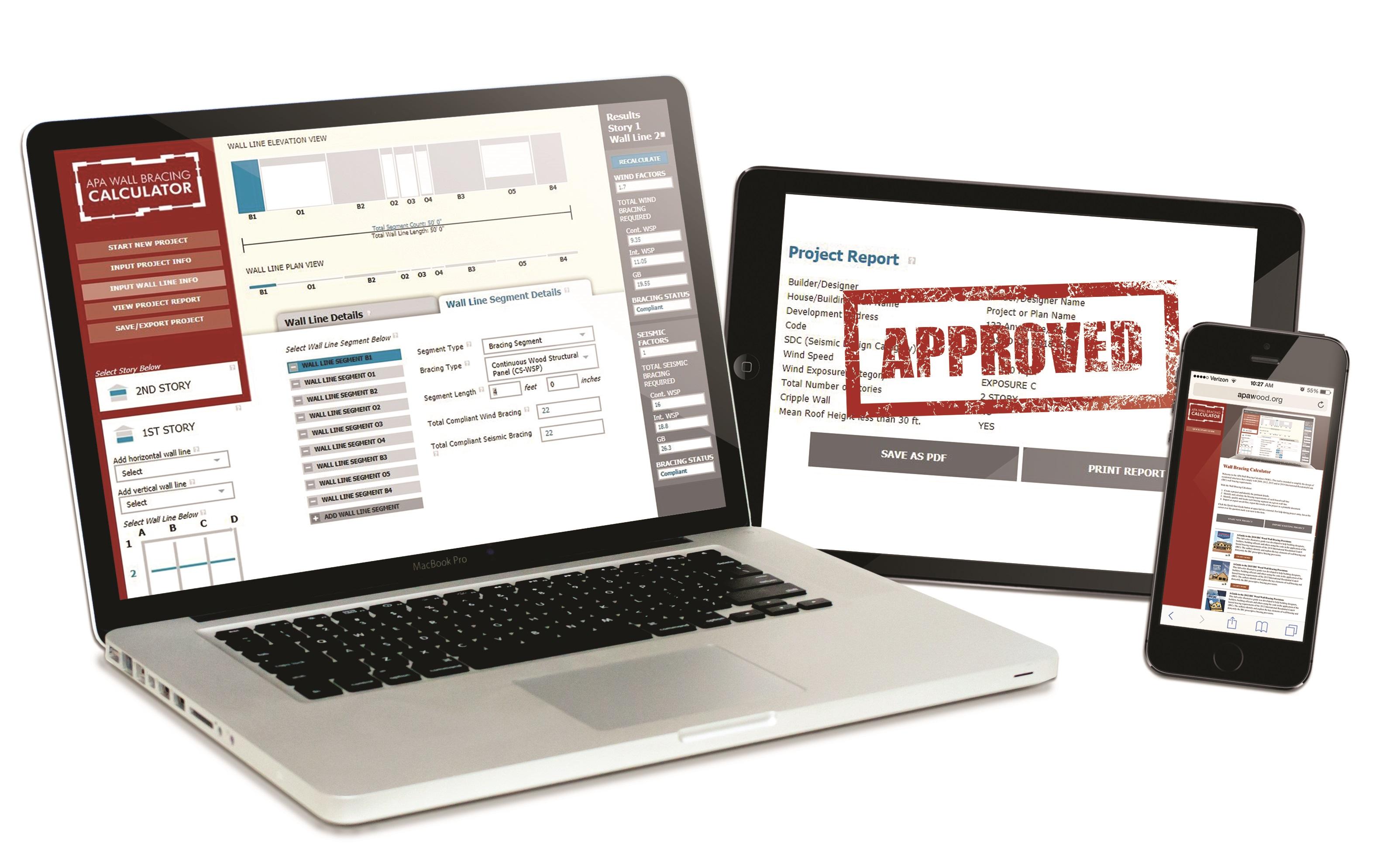 Photo By APA
APA – The Engineered Wood Association has updated its Wall Bracing Calculator. The tool, designed to simplify the design of residential structures, has been amended to include the 2018 International Residential Code (IRC) wall bracing requirements along with the 2009, 2012 and 2015 requirements.
The Wall Bracing Calculator allows designers to:
•
Create a project and identify its pertinent details
•
Pictorially identify and calculate the bracing requirements of each braced wall line
•
Pictorially identify, qualify and locate each bracing segment on a given wall line
•
Export the results to a printable document for review and approval with code officials
The calculator is free to use and comes with a quick start guide for easy reference.
"Architects, engineers and designers tell us that this tool simplifies their work and provides significant time savings," said Tom Kositzky, Director of Field Services for APA. "The end report—which sets this calculator apart from others—is professional and easy for code officials to understand and approve."
The Engineered Wood Association, Founded in 1933 and based in Tacoma, Washington, APA represents approximately 176 plywood, oriented strand board, glulam timber, wood I-joist, Rim Board and structural composite lumber mills throughout North America. Its primary functions are quality auditing and testing, applied research, and market support and development.
www.apawood.org
Have something to say? Share your thoughts with us in the comments below.