Book review: 'Return of the Artisan'
August 15, 2022 | 9:59 am CDT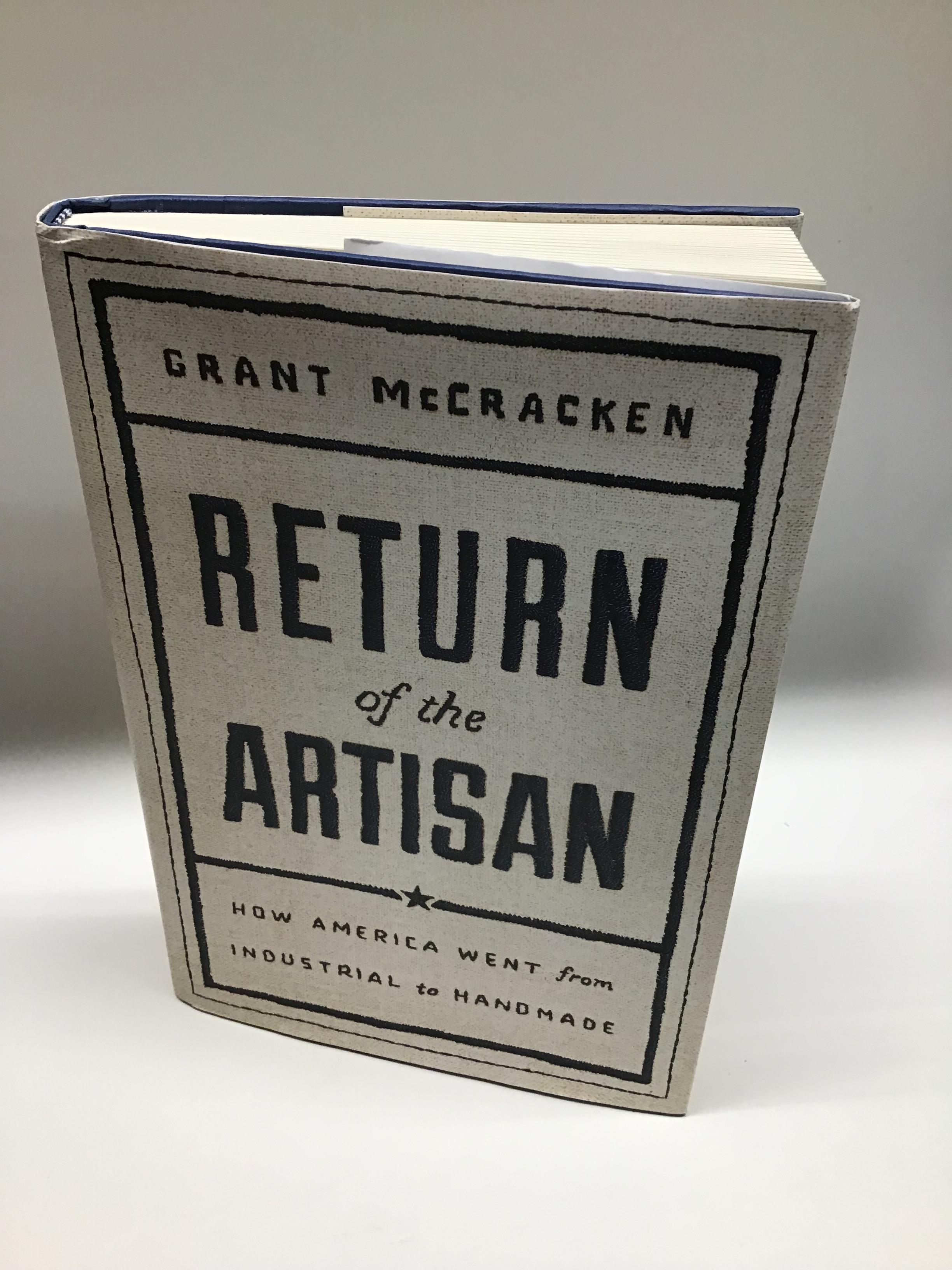 The title of Grant McCracken's new book, "Return of the Artisan," is as wrongheaded as most of what's inside its covers as the anthropologist author completely misses what is really going on in professional craft. The subtitle for the book is "How America Went from Industrial to Handmade," which is equally wrong. The truth is that artisans never went away, and in fact they have been reinvigorated with new technology often adopted from industry.

McCracken is a cultural anthropologist with a PhD from the University of Chicago and a cofounder of the Artisanal Economics Project. He's taught at Harvard, Cambridge, and MIT. And he claims to be a consultant to major corporations such as Google and Nike. But it is clear almost immediately that he is in love more with the idea of artisans than the reality. He clearly has a patrician view of creative makers, loving what they make for his enjoyment but paying scant attention to the practical matters of their successful survival and place in society.

At one point, in a section devoted to "things that define artisans," he lists "being underfunded" and then spends all of about two pages on why artisans are so often starving artists. His only suggestion is that famous people who support artisans such as Gwyneth Paltrow should help educate consumers at large about the value of artisanal products.

It's almost like he wants artisans to be his continuing source of creative, healthy, useful, and tasty goods without taking serious action to ensure those makers can survive with a comfortable living. He often shows his privilege as a resident of a toney Connecticut suburb that is basically a bedroom community for New York City. He is also fixated on Alice Waters and the locavore food movement she inspired from her groundbreaking restaurant Chez Panisse in Berkeley, California. And, incidentally, she didn't do too bad economically from all of that either.

Maybe that's the problem. McCracken puts so much emphasis on artisanal food that he gives scant coverage to the maker movement that has given birth to so many people wanting to make a living by making things. That larger movement, far from running away from industrial manufacturing has embraced new technologies like 3-D printing, CNC manufacturing, and robotics that allow an individual maker to create one-of-a-kind products profitably and to free up time from tedious manufacturing to allow more time for specialty hand work to make products even more distinctive.

Look at companies like Taylor Guitars that have gone from a one-person, completely hand-crafted operation to a leading manufacturing plant that uses CNC technology, robotics, and innovative design to augment handwork and create artisanal products on grand scale.

But that doesn't fit McCracken's romantic view of a solo starving artist waiting on his beck and call to offer some tasty morsel or hand-crafted delight. He waxes poetic about craft fairs and really doesn't go into how Etsy and other online marketing outlets have provided new opportunities and economic viability for craftspeople beyond their local communities.

I guess after starting and running my own custom manufacturing businesses and spending the last 25 years trying to help makers with no formal business training become comfortable and successful without sacrificing their creativity or concern for quality, I just had a visceral reaction to this book.

If McCracken really wanted to boost the artisanal movement, he should have focused more on what it takes for a maker to make a living and for their customers to appreciate the true value of their work.

 
Have something to say? Share your thoughts with us in the comments below.