Book review: Wisdom of Our Hands
February 25, 2022 | 10:38 am CST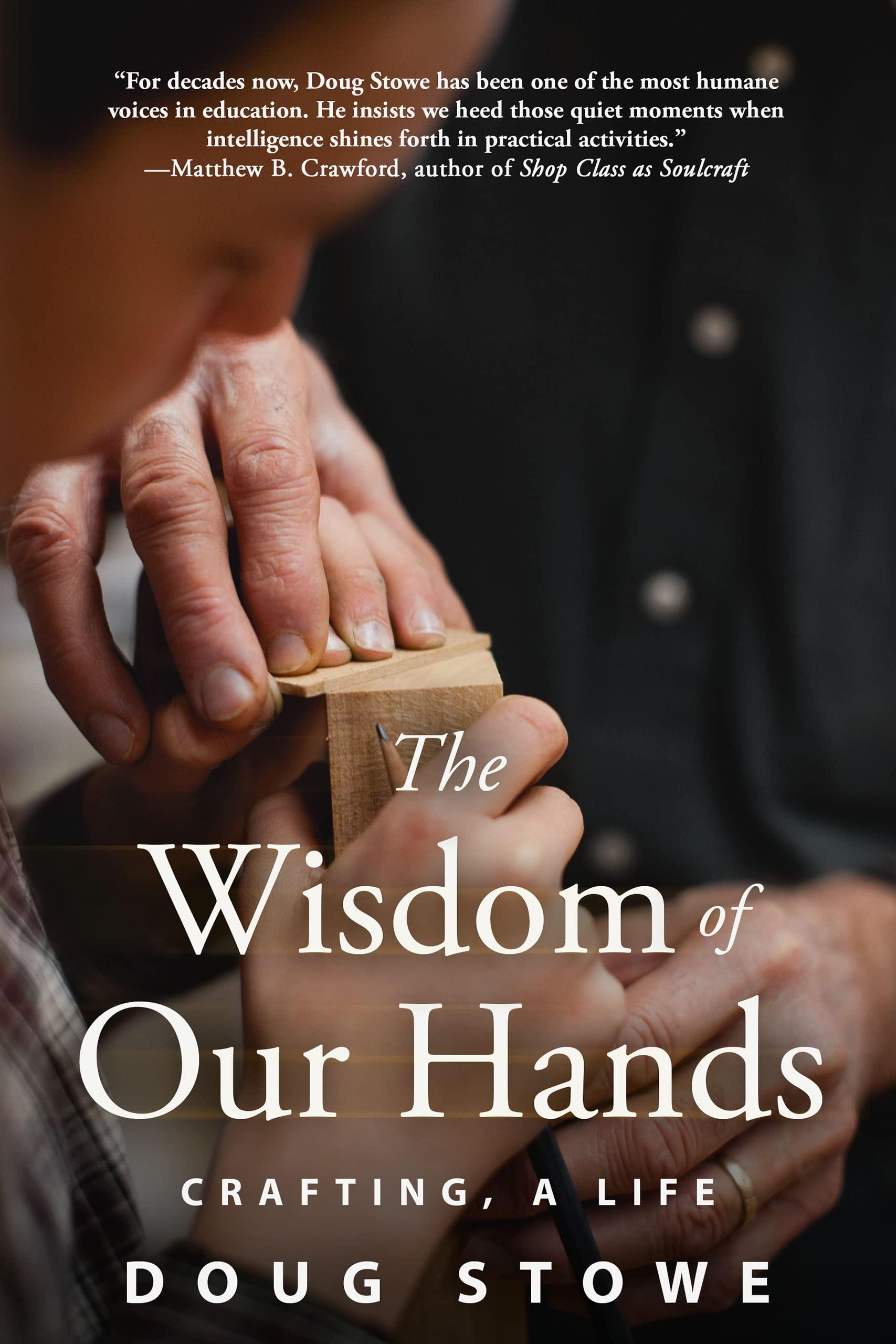 What is the value of doing things with our hands in a modern automated world? Woodworker and educator Doug Stowe argues that there is a huge value in tangible work that goes far beyond the product of the work itself. We're not talking here about just some touchy-feely peon to the magnificence of hand work. We're talking fundamentally about how human beings learn and create.

Stowe has been a woodworker for 45 years and a teacher of handcrafts for 20 years. In this thoughtful book he explores the connection between doing things with our hands and how we learn new things and create. He discusses in depth the fundamental role Educational Sloyd, a compulsory manual training program, plays in Scandinavian schools, and he mourns the continuing retreat of manual training of any kind in modern American schools.

Although it is certainly part of the story, this is not another speech about the demise of vocational education and why we don't have enough skilled workers in the woodworking industry. No, Stowe is warning us that by dismissing manual skills in education, we are harming teaching across the board and, more importantly, harming the ability of students to learn and think creatively in a wide spectrum of situations. He touches on how we learn, the different impacts of right and left brain thinking, and even how doing things with our hands affects our emotional wellbeing.

This is not a manifesto or call to action so much as a thoughtful exploration of how crucial it is for people to do things with their hands, especially as part of a learning environment. I used to teach woodworking classes to both children and adults. I experienced firsthand the difference between talking about a process or procedure, reading it in a book, or even watching it in a video, compared with putting a tool in the student's hands and having them try it themselves. There's also the power of creating a tangible product from your handwork.

I would never belittle the brilliance and skill that powers modern technology, and I am a strong advocate for more technology in modern woodworking manufacturing. But at the same time, I see a huge value in teaching through the use of hand work. Even poorly executed hand work teaches lessons to the learner, not the least of which is to value well-executed work. If you complain about customers not paying enough for your products, it's because they don't have enough understanding and appreciation of what goes into quality products.

As a woodworker, Doug Stowe is known for finely crafted boxes with intricate inlays, but as a teacher and author of this book, he should be commended for his efforts to open up the human mind with our own hands.
Have something to say? Share your thoughts with us in the comments below.