World first for Unilin Group: recycling of MDF boards
October 29, 2021 | 9:56 am CDT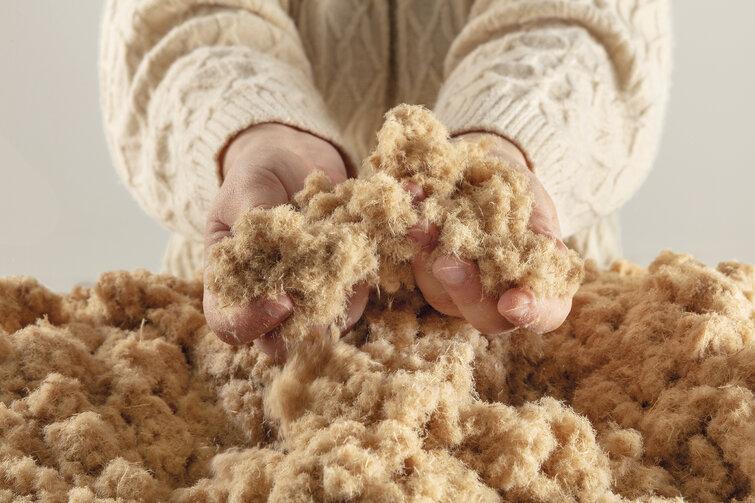 FLANDERS, Belgium -- Timber is a renewable product and stores CO2 as long as it is not incinerated. So the longer timber can be used and reused, the more our climate benefits.
For the production of its MDF and HDF boards, Unilin Group, a global supplier of panels and building supplies, uses recovered and recycled wood. Until now it was technically impossible to recycle the 100 million cubic feet of medium density fiberboard (MDF) and high density fiberboard (HDF) boards manufactured worldwide each year, but Unilin has developed a technology to reclaim the wood fiber from these boards in an economically viable manner and reuse them for the production of high-quality fiberboards on an industrial scale.
Over time, this innovation will enable Unilin Group to keep 380,000 tons of CO2 per year stored in the wood fiber that is given a second life through this new technology.
Missing link in a sustainable concept
MDF and HDF are commonly used in the furniture industry, in interior design and for the production of laminate floors. Unilin Panels, the division within Unilin Group that produces panel material, deliberately chooses to use recovered wood for its production. This is wood waste or wood that is no longer usable and is therefore saved from incineration. This means that Unilin Group is not cutting trees for production purposes in the first place, but is able to extend the life of waste material with a new application. Now Unilin Group takes things to the next level.
Véronique Hoflack, president of Unilin Panels, said: "Because of the use of adhesives as a binding agent for the wood fibers, no industrially viable method existed to recycle the fibers from fiberboard waste at the end of their product life. That means that the lion's share is incinerated after use (on average 14 to 20 years). We have now succeeded in developing a new and innovative process to recycle these wood fibers and reuse them for the production of new panel material. For example our decorative Evola panels or Quick-Step laminate floors. This new technology doubles the life of the wood fibers. This longer life will give new trees the chance to grow and, in turn, store CO2. A major step forward towards circularity."

Circularity in its DNA
The development of this technology fits with the sustainability strategy of Unilin Group, which underscores the company's commitment to contribute to the realization of the Paris Agreement to limit global warming to 1.5°C. Unilin Group considers its commitment to innovation a precondition to realizing these ambitious goals. In the next two years the group will invest a further 160 million (EUR) in Belgium, amongst others in research and development.
Bernard Thiers, CEO Unilin Group: "Circularity has been embedded in Unilin Group's DNA from day one. In 1960 we started out as a manufacturer of flax chipboards and we developed a solution for the waste from the local flax industry. Even then we saw the challenges involving the reuse of materials as an opportunity and this is still the case today. With our new technology we can now close the circle completely for our MDF and HDF boards (the basis of the Quick-Step laminate). This development is fully in line with our sustainable raw materials strategy of using 100% recovered or recycled wood and prolonging the product life of wood as much as possible."
 
In the initial phase Unilin Group will use the technology for the recycling of internally used material at the production site of Bazeilles, where the group has a history of investing in cutting-edge technology for the production of MDF and HDF boards. In the next phase production capacity will be increased to also allow the recycling of externally harvested fiberboards and laminate floors. This technology, which has been patented in the meantime, is an absolute world first. The goal is to replace at least 25% of Unilin Group's raw materials mix with recycled fibers by 2030. Over time, this will enable the Unilin Group to keep 380,000 tons of CO2 per year stored in the wood fibre that is given a second life through this new technology.
Have something to say? Share your thoughts with us in the comments below.