Wood-Mode now has 235 former workers on the payroll
September 30, 2019 | 12:19 pm CDT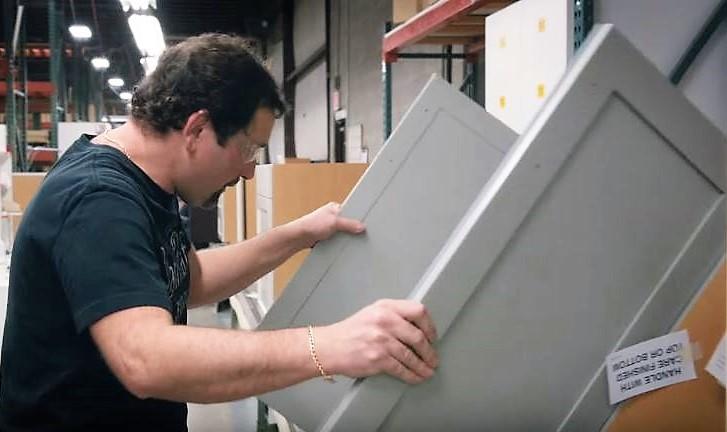 KREAMER, Pa. - After returning to full operations a month ago, Wood-Mode now has 235 employees on its payroll.
Wood-Mode, which was purchased a few months back by Pennsylvania-based Professional Building Systems owner Bill French, infamously shut down unexpectedly earlier this year, leaving more than 900 employees out of a job.
Gessner t
old the Daily Item
that the company is getting daily calls from other former Wood-Mode employees whom the company has not yet reached out to. He says at least 180 former employees have found jobs at other companies.
Returning employees are being paid wages at about 8 percent to 10 percent less than what they were earning,
Gessner said.
When the plant closed May 13, many orders were placed in limbo and dealers were left in uncertainty. The goal is to complete those orders as soon as possible, as Gessner estimates dealers still will want about a quarter of them completed. The company has also begun churning out new orders.
French has reached out to dealers, who have mostly reacted positively to his ownership, he said. But damage has been done.
"We realize the name has been somewhat tarnished by the closure," 
French told PennLive
. "We have to build that trust back."
Wood-Mode's 938 employees were shocked when they were suddenly out of a job last May. The news rattled the industry - lawsuits were launched by former employees and dealers around the country were placed in a state of limbo. The county struggled to find work for the displaced employees and dealers voiced their disappointment in the company's lack of communication. Uemployement rate for the county rose to 6.1 percent, the highest in Pennsylvania.
Wood-Mode was listed among the top 10 cabinet companies in the latest FDMC 300, a listing of the top North American wood products manufacturers. The company produced semi-custom and custom frameless and frame cabinetry, under the Wood-Mode and Brookhaven brands.
Professional Building Systems, headquartered in the nearby Middleburg, is a producer of custom modular residential, multifamily, and commerical housing. 
Have something to say? Share your thoughts with us in the comments below.