Williams-Sonoma anticipated tariff hikes, will hire 500 U.S. workers
May 17, 2019 | 10:46 am CDT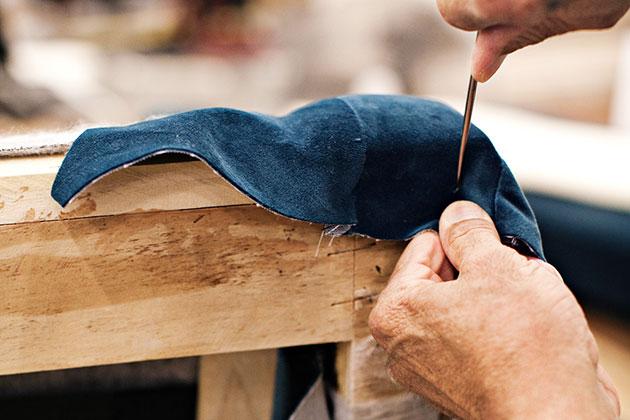 Photo By Sutter Street, a Williams-Sonoma subsidiary
TUPELO, Miss. - One of the leading furniture makers in the country anticipated the U.S.-China tariff hike - shifting production and opting to hire 500 U.S. workers.
Williams-Sonoma said it made numerous adjustments after the U.S. slapped 10 percent tariffs on more than $200 billion worth of Chinese goods. It moved some furniture production away from China and into Vietnam, Indonesia and the U.S. That included a new manufacturing facility in Tupelo, Mississippi where 140 workers have already been hired. 
The company will look to strengthen its other two West Coast and East Coast facilities, hiring 360 additional workers.
"I think that you're better off preparing for the worst," CEO Laura Alber said in a recent one-on-one interview with "Mad Money" host Jim Cramer. "Unfortunately that pessimism has come true, and we are more prepared." 
Alber said adding U.S. jobs is a good business move, as "the cost from the freight coming from Asia offsets the costs of the labor."
Williams-Sonoma Inc. operates more than 600 retail stores internationally under a portfolio of brands including Pottery Barn, Pottery Barn Kids, PBteen, Williams-Sonoma, Williams-Sonoma Home, West Elm, Mark and Graham, Rejuvenation, and Sutter Street Manufacturing in North Carolina. It reported a 3.7 percent revenue growth in last year's fourth quarter. More growth is expected for 2019.
The company will have to raise costs for some customers, Alber said.
"We've been very careful and studying where we should do that, but more importantly we're reducing costs," she said. "So reducing costs, not just on the cost of goods by moving them, but also in other parts of our company."
China recently retailated in the trade war - slapping $60 billion in tariffs on more than 5,000 U.S. goods. 
China's Ministry of Finance announced Monday morning that China would increase tariffs on 5,140 U.S. products beginning June 1. The move is in retaliation to U.S. increases on Chinese goods that went into effect last week.
Have something to say? Share your thoughts with us in the comments below.