West Fraser to acquire and restart OSB mill
October 26, 2021 | 8:05 am CDT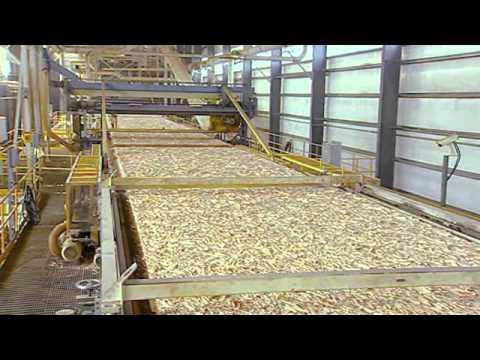 Photo By Georgia Pacific
VANCOUVER, BC, -- West Fraser Timber Co. Ltd. has entered into an agreement to acquire Georgia Pacific's oriented strand board (OSB) mill near Allendale, South Carolina, for approximately $280 million.
The transaction is expected to close following completion of U.S. regulatory reviews and satisfaction of customary conditions.
The Allendale facility, which initially began producing OSB in 2007, has been idle since late 2019 and has an estimated stated capacity of approximately 760-million sq. ft. (3/8-inch basis). The company intends to invest an estimated $70 million of additional capital to upgrade and optimize the facility in preparation for its restart and this upgrade is anticipated to take approximately nine months to complete.
The mill is expected to directly employ approximately 135 people and be one of the lowest cost mills in the Company's OSB portfolio after the optimization is complete and the mill has ramped up to full production, a process that typically takes 18-24 months after restart.
Recent West Fraser OSB mill restarts include Chambord, Quebec, in March 2021 as well as Huguley, Alabama, facility in 2017, and the Jefferson, Texas, plant in 2013.
After modernization, the Allendale facility will enhance West Fraser's OSB portfolio with its location in the U.S. South where fiber is abundant and low-cost. The mill's additional OSB capacity will also give West Fraser the flexibility to better meet customer demand, particularly from large, growing end-markets in the southeastern U.S.
"We look forward to acquiring and upgrading the Allendale mill to make it another component of West Fraser's low-cost production portfolio. Further, the additional production capability will provide greater operational flexibility across our OSB mill portfolio to meet demand growth for our engineered wood products, including for our specialty and value-added products," said West Fraser's President and CEO, Ray Ferris. 
Have something to say? Share your thoughts with us in the comments below.