Top Canadian companies listed in 2016 FDMC 300
March 17, 2017 | 4:24 pm CDT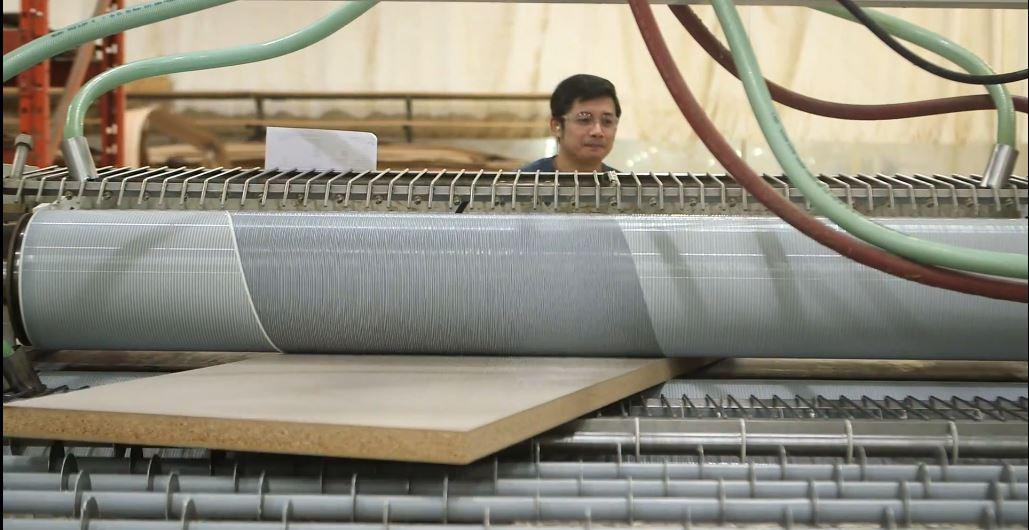 Canada is an important part of the FDMC 300 group, and some of the largest companies are based in Canada.
The FDMC 300 is a group of the 300 largest cabinet, furniture, millwork, store fixture, office/contract and component producers in North America.
Sales for the FDMC 300 group of companies grew 5 percent in 2016 over the previous year to $48.786 billion. That represents the fifth consecutive year of sales growth for this group of companies.
Here are the largest Canadian companies, ranked by annual sales, as listed in the 2016 FDMC 300. Want to be included? Contact editor Karl Forth.
1. Global Group is based in Downsview, Ontario, and has some 40 locations and 4,500 employees. Global makes contract/office furniture, RTA furniture, office chairs, office seating, filing/storage, desks, office systems, conference tables, bookcases, sofas, upholstered chairs, swivels, meeting/training room, hospitality, healthcare, and education furniture. Sales were estimated to be $1 billion. www.globaltotaloffice.com
2. Dorel Industries, Inc. manufactures residential furniture and RTA furniture; juvenile furniture, entertainment centers, bookcases, desks, metal furniture, metal folding furniture, child restraint systems, and futons. The company is based in Montreal and has a manufacturing plant there and in Columbus, Indiana; Tiffin, Ohio; Cornwall, Ontario and Helmond, Holland. Annual sales for the home group were reported to be $735.2 million in March 2017. The company employs 4,500. www.dorel.com
3. Teknion Corp. makes contract/office furniture; office chairs, office seating, filing/storage, desks, office systems, conference tables, bookcases, love seats, sofas, upholstered chairs and architectural wall systems. The Toronto-based company has 21 manufacturing locations, including  Calgary, Alberta; Concord, Markham and Toronto, Ontario; Montmagny, St. Vallier; and St. Romuald, Quebec; Clayton, North Carolina, and Malaysia. We estimated sales at $500 million, and the company has 3,400 employees. www.teknion.com
4. Moulure Alexandria Moulding makes millwork and mouldings, including stair parts, post covers, columns, and related products. The company reported annual sales of $180 million, and employs 800. The company's home base is Alexandria, Ontario. Manufacturing plants are in Moxee, Washington; Alexandria and Aurora, Ontario. www.alexmo.com
5. Palliser Furniture Ltd. is based in Winnipeg and makes cloth and leather upholstered furniture in Winnipeg and Saltillo, Mexico. We estimated annual sales of $150 million, with 1,700 employees. www.palliser.com
6. Groupe Lacasse was part of Haworth, but has been independent again for several years. The company makes contract/office furniture and RTA furniture; desks, filing/storage, office systems, office chairs, occasional furniture, upholstered chairs, custom furniture, commercial cabinets, seating, files, healthcare, educational furniture in its St. Pie, Quebec, location. The company employs 250. Sales of $95 million were estimated. www.groupelacasse.com
7. Inscape Ltd. makes contract/office furniture including filing/storage, office chairs, office systems, and movable walls in its home location in Holland Landing, Ontario. The company also has a plant in Falconer, New York.  The sales figure of $79.8 was reported by the company for its fiscal 2016 year. There are 400 employees for Inscape. www.inscapesolutions.com
8. Loewen makes custom wood windows and doors at its Steinbach, Manitoba, headquarters, and has a plant in Tucson. Information is limited for this privately-held company. We estimated sales at $75 million, with 600 employees.  www.loewen.com
9. Based in Louiseville, Quebec, Canadel Furniture Inc.'s 500 employees make residential furniture, including dining room, kitchen furniture; upholstered chairs and swivel/rockers. We estimated annual sales to be $75 million. There are five manufacturing plants in Louisville and St. George, Quebec. www.canadel.ca
10. Elran Furniture Ltd. makes residential furniture, motion and stationary love seats, sofas, recliners, and sectionals in fabric and leather. The company has 475 employees in a single location in Pointe Claire, Quebec. Annual sales were estimated to be $60 million. www.elran.com
Next up for the list are Artitalia, Décor Cabinets, Artopex, Foliot Furniture and Groupe Cabico. Other large candidates include Canadian companies not yet listed in the latest FDMC 300, such as wood components firm Olon Industries;  moulding and millwork firm Metrie; and recently rebranded residential furniture firm South Shore Furniture.
The year 2016 was the fifth straight in which the overall group of 300 companies reported sales increases, and this period of growth has come after five consecutive years of declines from 2007 to 2011.
A year ago, we calculated annual sales for this group of 300 companies to be $46.404 billion for 2015. That was an increase of 7 percent over $43.325 billion for 2014. That year's sales increased 9.3 percent over sales reported and estimated for the year 2013.
You can see more information on the FDMC 300, including the entire list of companies at www.woodworkingnetwork.com/fdmc-300.

Have something to say? Share your thoughts with us in the comments below.