Quebec Furniture Manufacturers stage Quebec-made Furniture events
March 27, 2017 | 2:49 pm CDT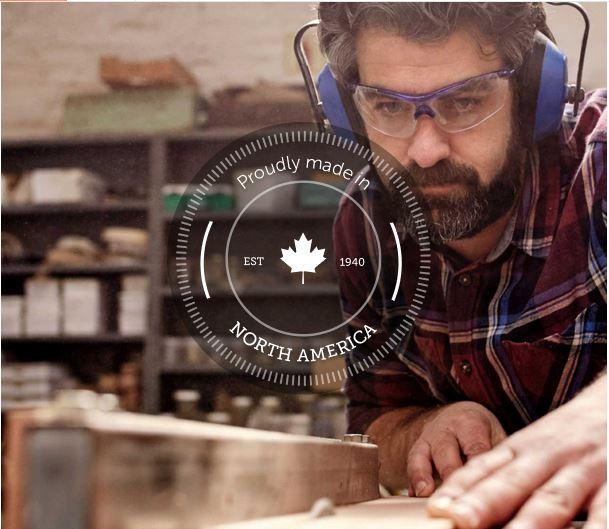 Photo By Southshore Furniture
MONTRÉAL -  The Quebec Furniture Manufacturers' Association (QFMA) invites the public to come and discover Québec-Made Furniture during Open House Weekends, April 1-2 and 8-9. In issuing this invitation, the QFMA is teaming up with well-known multidisciplinary designer Jean-Claude Poitras, who is introducing his Furniture Favourites, a selection of great finds he is sharing with the public to display the creativity and diversity of Québec-Made Furniture.
For the second straight year, the public will be able to visit four residential units that have been furnished with Québec furniture, in collaboration with the QFMA and Maison Éthier. The furnishings are the signature work of designers overseen by Jean-Claude Poitras. But this year Jean-Claude Poitras has gone a step further in showcasing Québec-Made Furniture. "I want to give exposure to Québec creativity by spotlighting the furniture makers through their outstanding products," he remarks.
"I am not confined to my own style, and my Furniture Favourites show the creativity and diversity of Québec Furniture. I invite the public to see an array of designs, products, materials and usages, through the designs of Ameublements Renaissance esp inc., Amisco, Beaudoin, Bois & Design, Camlen Inc., Dutailier, Elran, G Romano, Groupe Lacasse, Huppé, Jaymar, La Fabrique de Matelas, Limuro, Matelas Mirabel, Mobican, Nexera, South Shore, Trica, and Zedbed."
Pierre Richard, the President and CEO of the QFMA, notes: "The collaboration between the QFMA and Open House Weekends is continuing in 2017 and it is in keeping with our desire to promote Québec-Made Furniture. As a result, we have contributed to furnishing a few condos with furniture made in Québec.
Moreover, through Jean-Claude Poitras's selection of favourite furniture, Québec manufacturers and their products are thrust into the limelight." Mr. Richard added that the furniture industry ranks among the key sectors of Québec's economy.
"With more than 24,000 workers spread out in 1,485 establishments, which is close to 40% of the overall Canadian total, our industry is one of the top seven manufacturing-sector employers in the province of Québec. The furniture sector is also the leading customer of the hardwood industry. It's definitely an industry to discover and furniture to fall in love with!"    
Meanwhile, the public will be able to cast a vote for their Furniture Favourite at visiteslibres.info and have the chance to win Québec-made furniture and GE Appliances with a retail value of $10,000. The public is also invited to discover Québec-Made Furniture at
afmq.com
.
The Québec Furniture Manufacturers' Association actively contributes to the growth of the Québec furniture industry and oversees its promotion and development in Canada and internationally. Founded in 1942, the QFMA brings together manufacturers of residential, office and institutional furniture, manufacturers of furniture components, as well as product and service suppliers. The QFMA also defends the interest of its members and conveys industry issues on various speaking platforms and to government authorities. Full details are available at afmq.com.
SOURCE Association des fabricants de meubles du Québec   
Have something to say? Share your thoughts with us in the comments below.