Six vets, some physically wounded, others with PTSD, learn woodturning
November 11, 2021 | 12:12 pm CST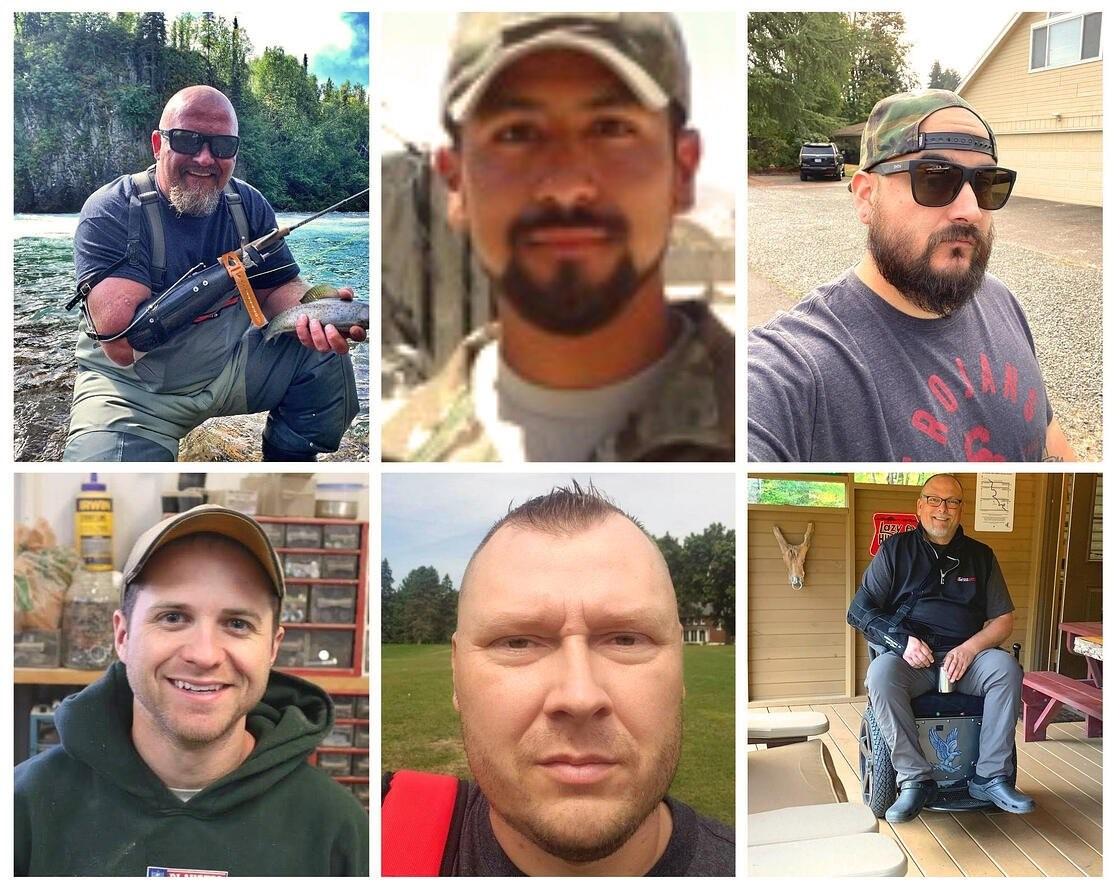 Six U.S. military veterans, all of served in active duty roles in Iraq and/or Afghanistan, were selected to join a free woodturning program that provides them with a slew of woodworking equipment, tools and materials, as well as training in the art of woodturning.
The vets, five of whom served in the U.S. Army and one in the U.S. Marines, were part of flood of applicants in this year's program, said Paul Mayer, owner of the ToolMetrix Youtube channel and founder of the VetsTurn program. Several were wounded in combat or suffer from PTSD as a result of the experience.
VetsTurn is a veteran program led by Mayer that works with tool vendors and members of the woodturning community to provide a complete setup of woodturning equipment, along with supplies, training, and ongoing support to selected U.S. combat veterans. 
The six new members to the program, which was started in 2019, brings to 14 veterans who have participated in the program.
"What is in store for them in the coming weeks and months is that they are going to start receiving lots of tools from all the sponsors tools hardware, a selection of wood and just a whole bunch of stuff, the goal being everything they need to get started in woodturning," said Mayer. 
This year's veterans are: 
Byron from Georgia, an Army veteran who served in Iraq in 2004;
Dave from Kansas, served in Iraq from 2003-2004;
Ricky from Oregon, a U.S. Marine, fought in Iraq and Afghanistan from 2007-2009;
Shawn from Michigan served from 2007-2008 in Afghanistan;
Joshua from Texas who served in the Army in Afghanistan in 2014;
and, Nathan from Wisconsin, an Army veteran who served in Iraq from 2006-2007.
"As a wounded vet struggling," said Nathan, "woodworking has become my go to outlet from the stress of life and PTSD. [ And] … I want to do woodworking with my son."
Products included in the program, are: 
Laguna 1216 lathe: https://amzn.to/31ORrwm 
Easy Wood Tools Mini Turning Tool set: https://amzn.to/2AWH65X 
Face shield: https://amzn.to/2VrzXDQ 
Four jaw chuck and pen jaws provided by Nova: https://amzn.to/2MU0CWp
WWGOA Turning DVDs from George Vondriska: https://www.instagram.com/vondriskawo
Turning DVD from Ashley Harwood: https://www.ashleyharwood.com/ 
Starter kit of wood: www.woodfromthehood.com 
Pita's Wood Therapy: https://amzn.to/3aLlsno 
Note: (Purchasing products through these links supports the VetsTurn program)
Have something to say? Share your thoughts with us in the comments below.