Sawmill operator agrees to comply with child labor laws after teen's death
September 8, 2023 | 10:07 am CDT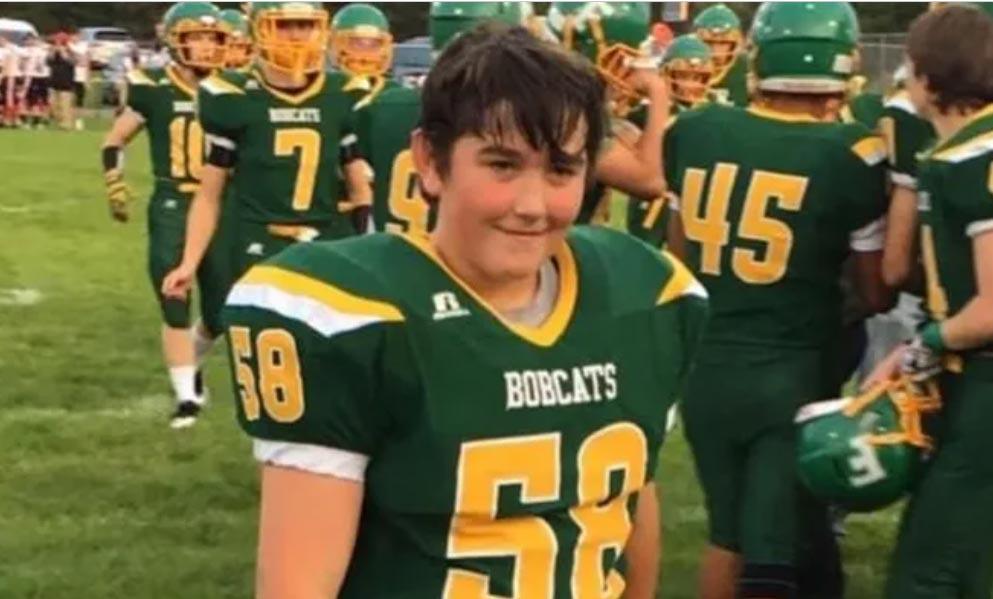 Photo By Gofundme webpage
GREEN BAY, Wis. — The U.S. Department of Labor has obtained a federal consent order and judgment against sawmill operator Florence Hardwoods LLC following the death of 16-year-old Michael Schuls. The company has agreed to comply with federal child labor laws.
Schuls died July 1 from his injuries in a June 29 accident at the Florence, Wisconsin-based mill. Schuls was attempting to unjam a wood-stacking machine at Florence Hardwoods when the conveyor belt he was standing on moved and caused him to become pinned in the machine. Schuls died in the hospital two days later.
The teen, however, lives on through donated organs. His father, Jim Schuls, who also worked at the hardwood facility, said his son donated his organs after his death, and one of his benefactors was his own mother. "Lucky enough his mom was the perfect match for his liver, and 7 or 8 other families received life,' he said. "That's what's keeping me going."
The order requires the Florence County company to place labels and signage to prevent children under age 18 from using dangerous equipment and entering the company's sawmill and planer buildings. The company has agreed not to hire anyone under the age of 16 and if the company hires anyone between the ages of 16 and 18 in the future, the company must strictly comply with the requirements for apprentices or student learners and inform the department before hiring them.
The action follows an investigation by the department's Wage and Hour Division into a 16-year-old worker's death at the Wisconsin sawmill which led to the department invoking the "hot goods" provision of the Fair Labor Standards Act. The division opened the investigation after the teenager suffered severe injuries on June 29, 2023, at Florence Hardwoods and died two days later.
On Sept. 6, 2023, in the U.S. District Court for the Eastern District of Wisconsin, Green Bay Division, the company agreed to, and was ordered by the court to comply with, federal child labor regulations now and in the future.
"This tragic case illustrates just how vital and urgent it is that the Department of Labor uses every tool at our disposal to combat child labor," said Acting Secretary of Labor Julie Su. "Any death of a child is too many. That's why our Wage and Hour Division and Solicitor's Office took immediate steps to prevent the sale of 'hot goods' and to hold the company accountable for allowing children to perform hazardous and, in this case, deadly jobs. Illegal child labor is a stain on this country and will not be tolerated by this administration or this department."
In addition to learning of the 16-year-old worker's death, the division's investigation found the following:
Three children, ages 15 to 16, suffered injuries in November 2021, July 2022 and March 2023. One child suffered injuries on two separate occasions.
Florence Hardwoods employed nine children, ages 14 to 17, to illegally operate machinery, such as a chop saw, rip saw and other automated machines used to process lumber, which federal law considers hazardous occupations for workers under 18.
The company employed seven children, ages 14- and 15-years-old, to work outside legally permitted hours.
"Florence Hardwoods risked the life of a child by allowing him to operate dangerous equipment in violation of federal child labor laws, and now family, friends and co-workers are left to grieve," said Solicitor of Labor Seema Nanda. "The Solicitor's office will use all legal tools available to combat child labor, including placing pressure on supply chains to hold their suppliers accountable."
"This case underscores the importance and urgency of the administration's interagency work to combat child labor exploitation. The department's use of legal tactics in this and other cases like invoking hot goods is one important piece of the puzzle when it comes to rooting out child labor," Nanda added.
The Fair Labor Standards Act forbids any producer, manufacturer or dealer from shipping or delivering for shipment in interstate commerce hot goods removed from the producing establishment in the 30 days after a child labor violation. Prohibition on shipping hot goods is not limited to employers who initially produce products with child labor. Rather it also applies to any producer, manufacturer or dealer who later receives them.
During its investigation, the division also alerted two of the sawmill's customers that they possessed goods subject to the hot goods provision. Both customers agreed voluntarily to refrain from shipping or delivering for shipment in interstate commerce the hot goods they received until the legal matter was resolved.
The day after the teen's death, Florence Hardwoods terminated all employees under age 18 at its facility, and later verified to the court that no one under the age of 18 is now employed by the company. After Florence Hardwoods agreed to pay $190,696 in civil money penalties to resolve its child labor violations and the court executed the order and judgment, the department lifted its objection to shipment of the goods.
"Under the Fair Labor Standards Act, employers are responsible for complying with child labor laws," said Principal Deputy Wage and Hour Administrator Jessica Looman. "In this case, Florence Hardwoods jeopardized the safety of children by allowing them to operate dangerous equipment, and a teenage boy died. The Wage and Hour Division will continue to hold violators accountable. Let this case be a warning to employers: the department is using all of its resources to combat the illegal employment of children."
In accepting the court's judgment, Florence Hardwoods also agreed to the following conditions to prevent future violations of the FLSA's child labor provisions:
Placing signage to warn children not to enter the sawmill and planer buildings at its locations.
Using the division's Youth Employment Compliance Assistance Toolkit to identify materials for use in training employees, provided in a language understood by workers, and maintaining training logs.
Auditing machinery and labeling machines with stickers warning that workers must be 18 years of age or older to operate legally.
Providing employees with fact sheets on child labor.
A GoFundMe page was set up to aid the family in paying for medical and other expenses. A trust fund has been established at Great North Bank in Florence in Michael Schuls' name.
Have something to say? Share your thoughts with us in the comments below.