Millwork company expands in Canada
October 22, 2021 | 9:19 am CDT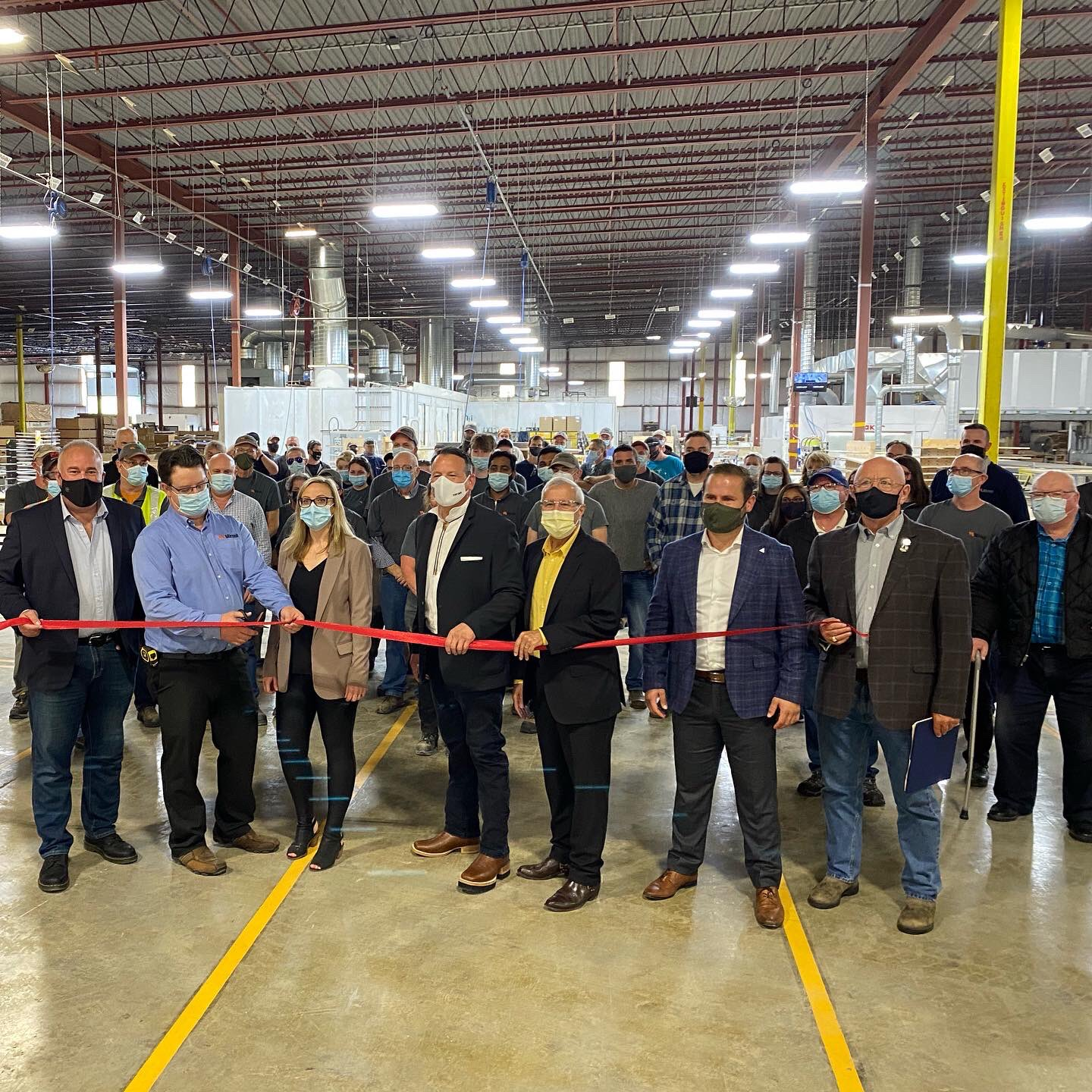 Photo By Photo Tweeted by David Piccini
Campbellford, Ontario, Canada --  Mirmil Products Limited, a Canadian-based millwork company has expanded into new facilities, invested in new technology and recruited more than 30 new skilled workers to meet a growing demand for its products and services.
The new facility held its grand opening ceremonies Sept. 30 in Campbellford. The company says it has completely renovated the the 165,000-sq.-ft. building with new equipment, offices and common areas. "We want working in this new building to be exciting, safe and enjoyable for all staff members," according to company president and CEO Travis Walker.
Mirmil provides highly customized millwork, which includes wood, decorative metals, glass, solid surface products and stone. Focusing on the interior of buildings, the tasks include wall paneling, trim, cabinetry, bars and reception desks, with clients from the entertainment and gaming sectors to institutional and multi-residential construction.
Helping to fund this expansion, the Ontario government provided $2.6 million in funds to assist in its relocation to the Municipality of Trent Hills and expansion of its operations.

"The opening of Mirmil Products Limited in Campbellford allows our local talent to be a part of some of the largest commercial construction projects in the world," Tweeted David Piccini, a Canadian MPP and minister of parks and conservation. "The investment from the Ontario government will support Mirmil's growth and increased demand for their millwork, creating new jobs for our community and the surrounding areas."
Have something to say? Share your thoughts with us in the comments below.