Lumber Liquidators CEO Quits Amid Chinese Flooring Probe
May 21, 2015 | 9:55 am CDT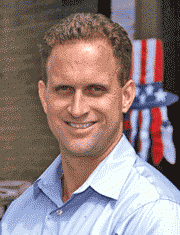 TOANO, VA - Lumber Liquidators continues to face fallout from allegations that it sold toxic flooring
imported from China. A few weeks after firing CFO Daniel Terrell, the hardwood and laminate flooring producer announced the sudden resignation of President and CEO Robert Lynch.
Lumber Liquidators (NYSE:LL) said company founder Thomas D. Sullivan will serve as acting CEO as the company begins a nationwide search for a replacement. A statement from the company said Lynch also resigned from the board of directors and John M. Presley, the company's lead independent director, will become a non-executive chairman.
The company's troubles stem from a March 1 "60 Minutes" report that some of the Lumber Liquidators' imported laminate flooring had dangerously high levels of formaldehyde emissions, despite being labeled CARB-compliant. The company has since announced it would suspend its importing of the Chinese laminate flooring.
The company is under federal investigation over allegations that it knowingly sold laminate flooring — claims which Lumber Liquidators has refuted. On March 4, U.S. Sen. Bill Nelson (D-FL) asked the Consumer Product Safety Commission (CPSC), The Centers for Disease Control and Prevention and The Federal Trade Commission to launch independent investigations of Lumber Liquidators. The CPSC has since issued a statement that it is "actively investigating laminate flooring products from Lumber Liquidators." A separate investigation has also been launched by the China Forest Products Industry Association (CNFPIA).
Lumber Liquidators also is facing a federal class-action lawsuit for allegedly orchestrating a "campaign of misinformation," including charges it provided unreliable kits to homeowners seeking to test for formaldehyde emissions from their laminate flooring. The suit, originally filed March 31 by consumer-rights law firm Hagens Berman, alleges that Lumber Liquidators sold laminate flooring manufactured in China which contained high levels of formaldehyde, yet labelled the product as meeting or exceeding CARB emissions standards. It also claims the third-party providing the testing kits is being paid by Lumber Liquidators, and that the kits themselves "do not use testing methods that are commonly accepted and that CARB recommends."
On May 21, Hagens Berman expanded the class-action suit to include engineered hardwood flooring containing formaldehyde.
Have something to say? Share your thoughts with us in the comments below.