Learn how to automate 3D modeling to machine-ready code
September 14, 2020 | 9:31 am CDT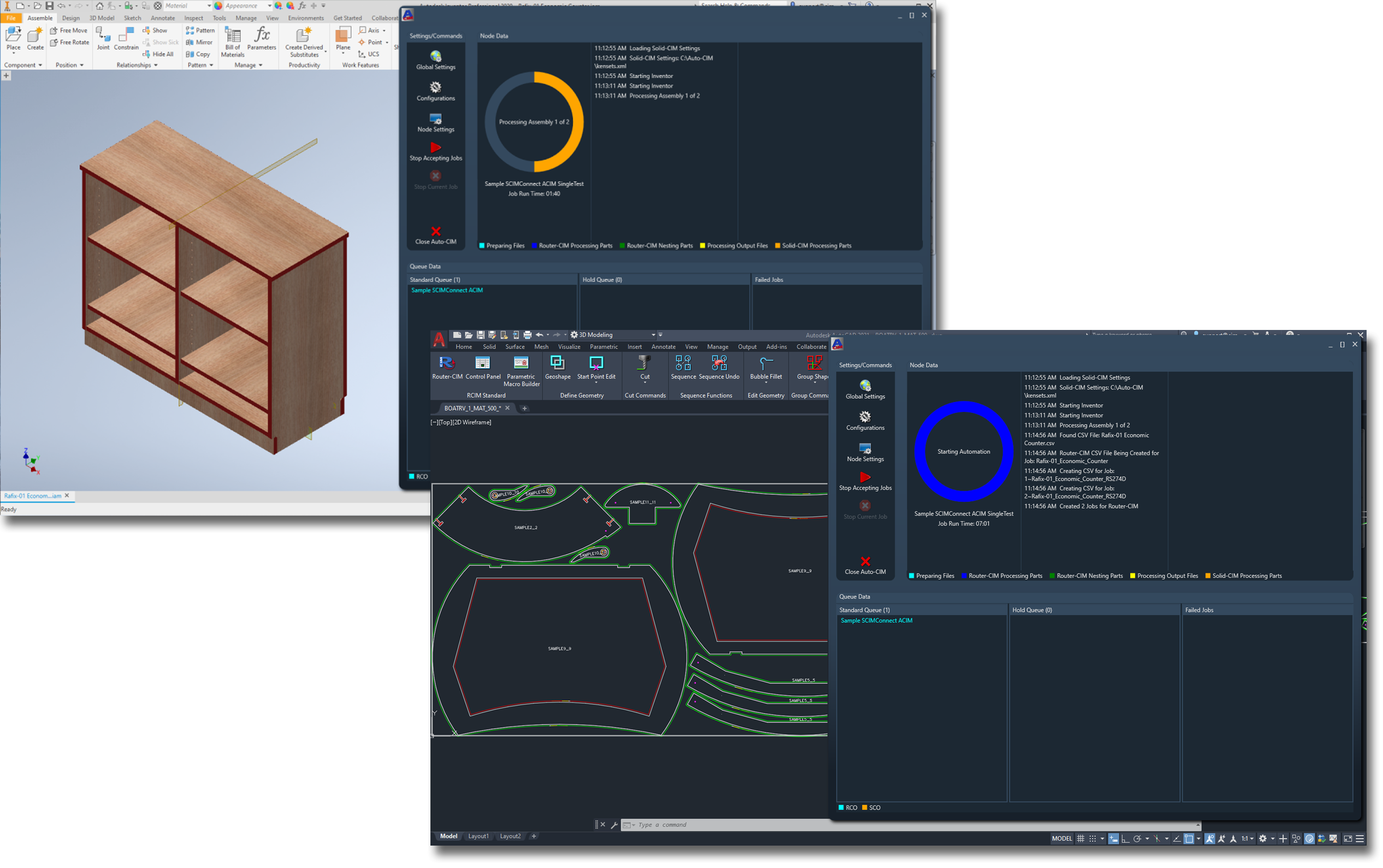 ORLANDO
--
CIM-TECH.com
will present a webinar
October 7 at 2 p.m. Eastern
that demonstrates how its software can automate the process of creating machine-ready code from 3D models or 2D drawings.  "We'll show how cut lists, that could have hundreds of parts, can be processed into machine code with just the click of a button," said Kenny Belfatto, CIM-TECH's national sales manager, who will be one of the presenters.
Belfatto said that as the industry moves forward, the need for more automation is becoming increasingly important to wood shops across the globe.  "Committing to CNC automation is the first step," said Belfatto. "But programming CNC machines efficiently is equally important. Having a system in place that can take you directly from design to machine-ready code is necessary to utilize an automated setup. A CNC programming system means less errors, greater cost savings, and an increase in production. "  Belfatto will be joined in the presentation by Jovani Ramos, sales intern at CIM-TECH.
Kenny Belfatto, National Sales Manager CIM-TECH.com
Jovani Ramos, Sales Intern, CIM-TECH.com
During the webinar,  CIM-TECH will demonstrate how you can take a 3D model or a group of 2D drawings from design all the way through manufacturing without additional steps to deliver efficiency and savings on all levels. There will be Q&A following the webinar.
Have something to say? Share your thoughts with us in the comments below.