Labor and supply chain issues dampen HNI's earnings prospects
September 27, 2021 | 3:38 pm CDT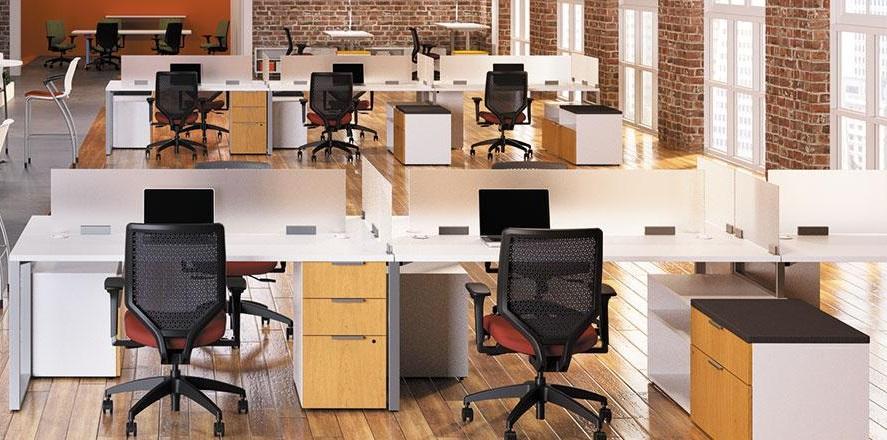 MUSCATINE, Iowa – At the same time HNI Corp. is reporting strong order trends, labor availability, supply chain challenges and input cost inflation are conspiring to create greater than expected capacity constraints. The net result, the company said, is it expects third-quarter operating income to be 25 to 35 percent below prior-year levels.
HNI reported that third-quarter workplace finishing orders through Sept. 17 increased 29 percent versus the prior-year period. In addition, order levels for the segment have exceeded 2019 pre-pandemic levels led by strong growth from both contract and small-to-mid-sized customers. 

In a similar vein quarter-to-date, residential building products orders are up 41 percent compared to the prior-year period. Order activity in both new construction and remodel-retrofit continues to be strong, HNI said.

Because of labor and supply chain issues, HNI said it was revising its profit outlook for the third quarter from the mid-20 percent range to a range of 16 to 18 percent. The prior more robust earnings forecast assumed a modest improvement in staffing levels and supply chain capacity. However, in recent weeks, HNI said it has experienced additional challenges including greater port congestion and increasing COVID-19 cases at its facilities further limiting production capacity.
In an effort to improve capacity, HNI said recently opened a new manufacturing plant in Saltillo, Mexico, strengthened insourcing of critical parts and "accelerated efforts to drive productivity through process changes and automation to reduce labor requirements." 

HNI said its strong backlog should boost earnings in 2022. Order backlogs are up 99 percent for workplace products and 168 percent for residential building products.
"As we look to 2022, we see significant opportunity," said Jeff Lorenger, chairman, president, and CEO of HNI. "Our competitive positions continue to improve. Both the new construction and remodel-retrofit markets in residential building products remain strong— supported by an undersupplied housing market. The workplace furnishings market recovery is underway and growing. We have taken and will continue to take pricing actions to help offset the inflationary pressures we are absorbing in 2021, and we will begin 2022 with an elevated backlog. There is much to be optimistic about as we look forward." 
 
Have something to say? Share your thoughts with us in the comments below.