Koch moves to larger facilities
March 1, 2023 | 11:14 am CST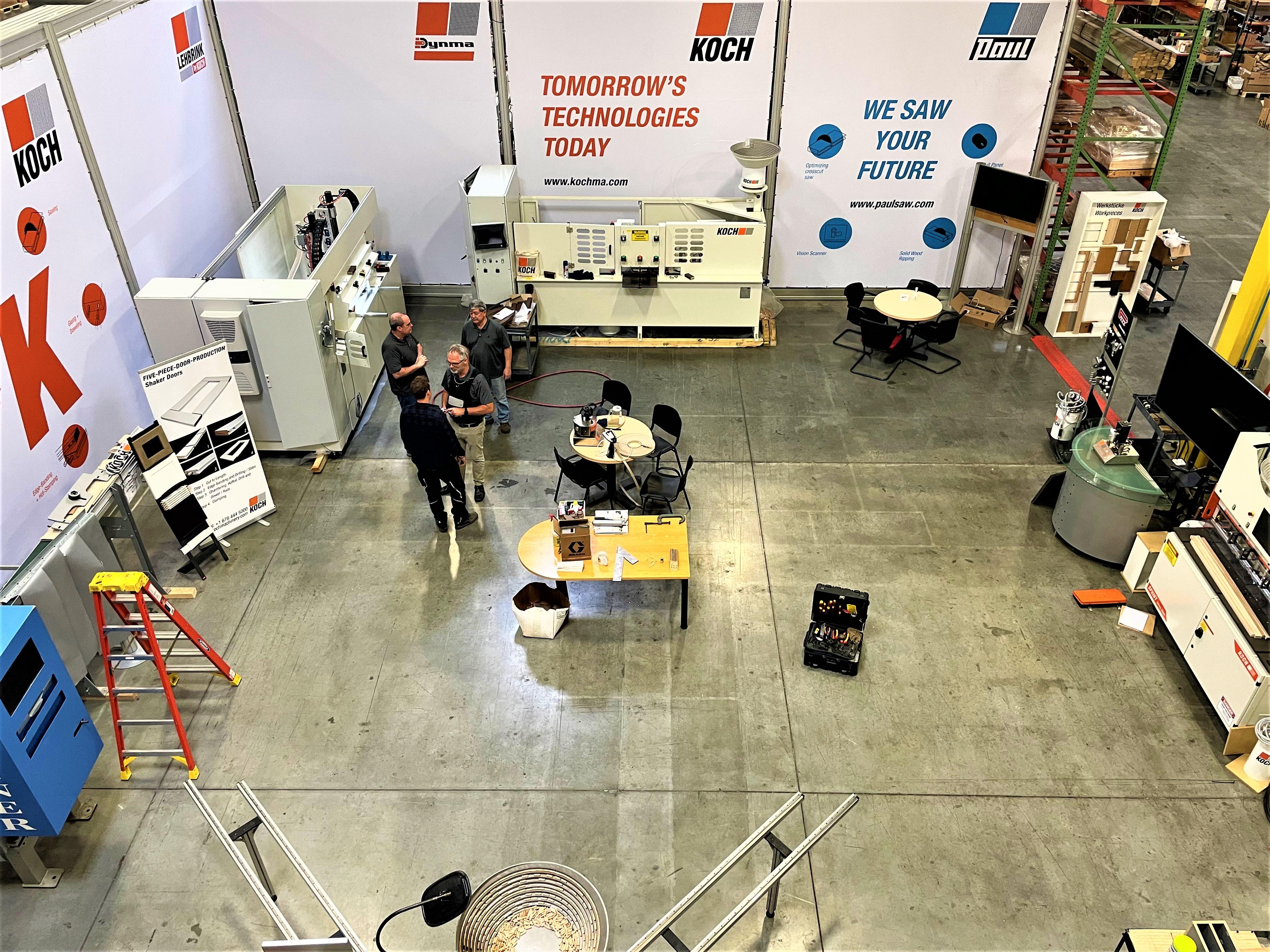 KOCH LP Machinery and Systems of Germany and their partners have operated out of Atlanta for 36 years, and have recently moved to a larger location in Acworth, Georgia, to accommodate the continued growth of the company.
"We are excited to move into our new home," said Trevor Williams, general manager of KOCH LP. "The warehouse is more than twice the size of our old one and will allow us to meet the market demands as well as our future expansion plans. The show room is world class, and all our customers are most welcome to visit."
The new location boasts over 38,000 square feet of operating space
KOCH LP Machinery and Systems, in conjunction with Paul Saws and Dynma Products, has been importing, distributing, and servicing high-value woodworking machinery throughout North America for more than 30 years. KOCH LP Machinery and Systems supports the North American market with a knowledgeable sales team, factory trained technicians, and a comprehensive spare parts inventory. With more than 60 years of experience, KOCH is the authority in the field of joining technology and a specialist in sawing, shaping, drilling, gluing and dowel insertion. 
Paul Saws, a partner brand of KOCH, specializes in optimizing saws, gang rip saws, automatic edging systems and more while providing a full range of service and parts. With over 300 machines in service in the United States and Canada, Paul machines are extensively used in the flooring, building products, molding, and cabinet industry. 
KOCH also partners with Dynma, a Spanish leading manufacturer of customized clamping and handling solutions offering a range of case and rotary clamps, drawer and door presses and handling equipment that can be integrated into existing production lines or can be used as stand-alone machine.
 
Have something to say? Share your thoughts with us in the comments below.