Innovation Cabinetry expands facilities and doubles employees
July 29, 2022 | 9:54 am CDT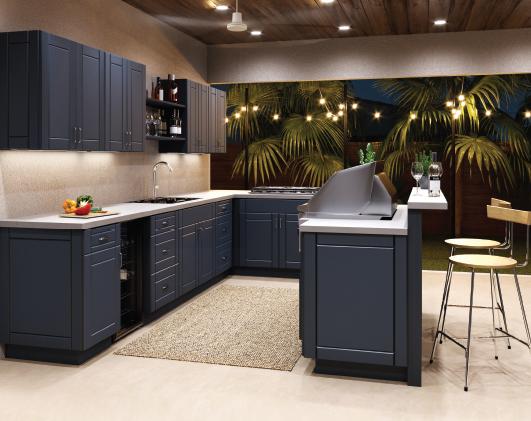 TAMPA, Fla. -- Innovation Cabinetry, a luxury all-wood residential cabinetry distributor, has expanded its facilities and doubled the number of workers on staff.
The cabinet and furniture company, located just north of the Tampa International Airport, recently planned and executed a new 128,000-square-foot manufacturing and warehouse facility.
The new property accommodates two expansions, manufacturing, and a warehouse facility. "We've added leading-edge automated equipment, software, and most importantly, highly specialized staff to expand our product offering," said John Huang, president, and CEO of Innovation. "'Made in America' is our future. I feel very proud to have the opportunity to expand my business here in Florida. For me, manufacturing in the Tampa Bay area means greater control over our products' quality, costs, and timeframes."
The first product to roll off the lines is an outdoor cabinet collection- Endura. This collection will expand their customer's business while encouraging everyone to live a healthier lifestyle outdoors, Huang said.
The multi-million-dollar expansion has created jobs in accounting, engineering, training, purchasing, project management, and other roles.
"Innovation Cabinetry has been thriving in Tampa since we established a presence here in 2005," Huang said. "It made perfect sense for us to expand our headquarters in this location, where we have excellent access to the interstate and plenty of room to grow."
 
Have something to say? Share your thoughts with us in the comments below.