IKEA Joins American Business Act on Climate Pledge
October 22, 2015 | 4:43 am CDT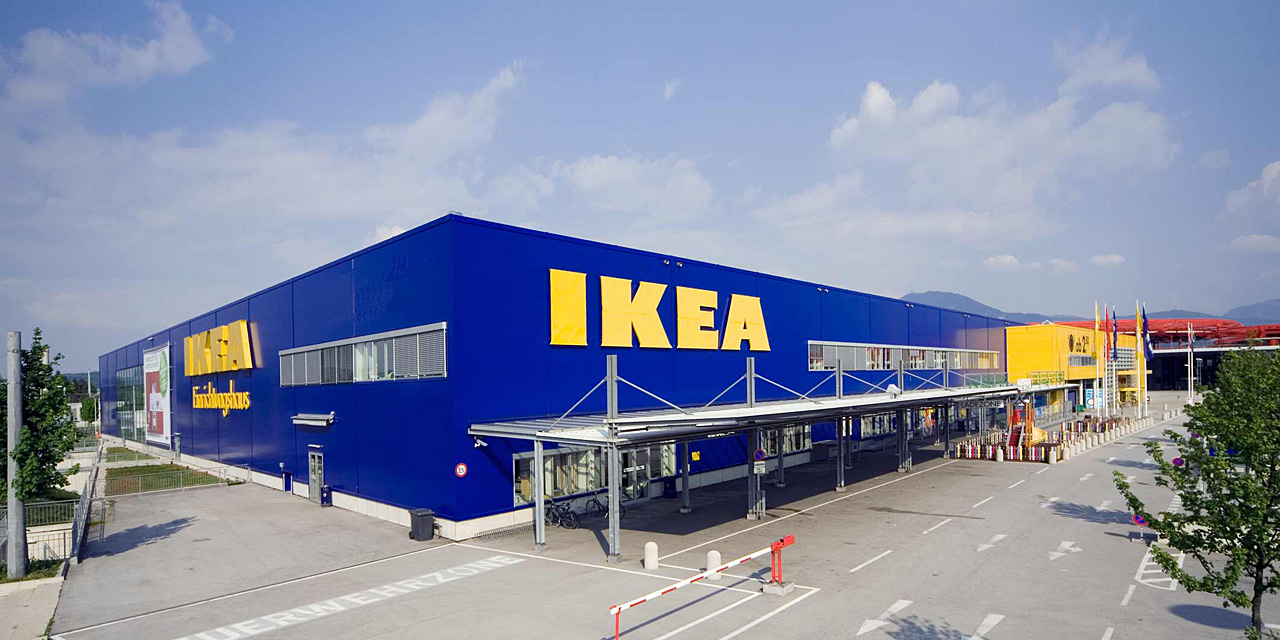 CONSHOHOCKEN, PA - IKEA says it has joined the American Business Act on Climate Pledge, standing with the Obama Administration to demonstrate an ongoing commitment to climate action and to voice support for a strong outcome to the COP21 Paris climate negotiations.

Lars Petersson, IKEA U.S. President, representing IKEA at the White House Summit on Climate and the Road through Paris. IKEA joins other leaders from the government, private sector, academic, technical and scientific communities in addressing how to tackle the climate change challenge, focusing on carbon mitigation, sustainability and resiliency.

"Climate change is one of the world's biggest challenges. With this understanding, the IKEA Group and the IKEA Foundation have made bold commitments totaling 1 billion euros to accelerate the transition to a low carbon economy and support the communities most at risk. Our mission is to ensure we have a positive impact on people and the environment," said Petersson.
The White House says 81 companies will have signed the American Business Act on Climate Pledge to demonstrate their support for action on climate change and the conclusion of a climate change agreement in Paris. These 81 companies have operations in all 50 states, employ over 9 million people, represent more than $3 trillion in annual revenue, and have a combined market capitalization of over $5 trillion,
 In June, the IKEA Group committed 600 million euros (~$682 million) for investment in renewable energy, building on the 1.5 billion euros (~$1.7 billion) invested in wind and solar energy since 2009. In addition, the IKEA Foundation has committed 400 million euros (~$454.3 million) of funding to support the communities most impacted by climate change.
At the White House Summit IKEA pledged to:

    Produce as much renewable energy as the total energy we consume in our global operations by 2020. This is already the case in the US, where the IKEA Group's wind farm in Hoopeston, IL is on target to produce 165% of the electricity and 130% of the energy equivalent to that consumed by IKEA US operations. In addition, the IKEA solar presence in the US consists of 42 solar projects across nearly 90% of IKEA US locations.

    Become 30% more energy efficient in our own operations by August 2020, compared to FY10.

    Reduce carbon emissions from the transport of goods by 30% by 2020 (in relative terms) compared with FY12, for example by reducing the number of shipments through improving our ordering process, equipment, packaging, and net cubic meters of transported goods per shipment, and by increasing the use of rail, barge, and sea rather than road transport.

    Encourage and enable our direct suppliers to become 20% more energy efficient by August 2017, compared to FY12 (defined as total energy consumed/m3 of goods).

    Take the lead in developing and promoting products and solutions that inspire and enable people to live a more sustainable life at home, and achieve more than a fourfold increase in sales of those products and solutions by August 2020, compared to FY13.

    By August 2020, we will contribute to FSC certification of another 10 million hectares of forest in priority areas -- which is equivalent to more than double the total area needed to supply IKEA. This is in addition to 35 million hectares of FSC forest already added through our earlier partnership projects.

    By August 2020, we aim to source 100% of our wood, paper and cardboard from more sustainable sources (currently defined as FSC certified or recycled wood).

    By August 2020, 90% of the waste from our own operations will be recycled or energy recovered, of which 80% of the waste from stores and distribution centers and 90% from IKEA Industry Group will be material recycled.

The American Business Act on Climate Pledge states:

We applaud the growing number of countries that have already set ambitious targets for climate action. In this context, we support the conclusion of a climate change agreement in Paris that takes a strong step forward toward a low-carbon, sustainable future.

We recognize that delaying action on climate change will be costly in economic and human terms, while accelerating the transition to a low-carbon economy will produce multiple benefits with regard to sustainable economic growth, public health, resilience to natural disasters, and the health of the global environment.
 
Have something to say? Share your thoughts with us in the comments below.