December 6, 2022 | 10:33 am CST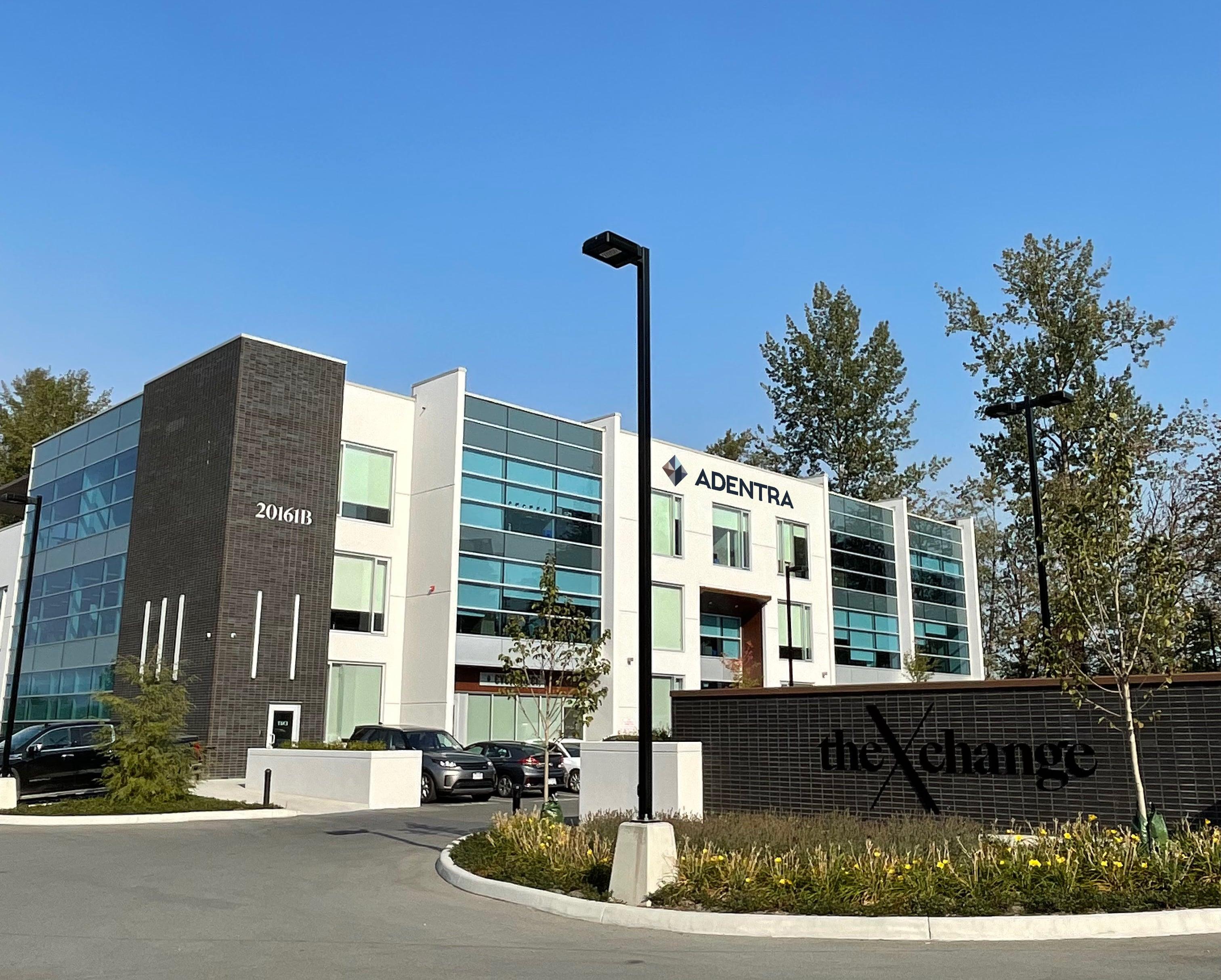 Photo By Adentra
LANGLEY, B.C. -- Hardwoods Distribution Inc. (HDI) has rebranded the company to ADENTRA Inc. and launched a new website: ADENTRAgroup.com.
In November, the company announced its plans to rebrand as ADENTRA Inc. pending shareholder approval at a special meeting on Dec. 2, 2022. The name change was approved. 
Deriving from the Spanish word "Dentro" meaning "within," ADENTRA represents the company's modern identity as a distributor of architectural design products used to create beautiful spaces where we live, work and play.
"This is an exciting time for the company and our 3,000 employees throughout North America," said Rob Brown, president and CEO of ADENTRA. "We have significantly transformed our business over the past several years through the organic expansion of our product offerings and the addition of high-quality businesses through our acquisition strategy. Our company today delivers a one-stop customer buying experience with access to an extensive portfolio of high-value products used in the finishing stages of construction projects. We have created a North American-wide distribution capability and broadened our customer channel participation to include industrial fabricators, professional building products dealers, and home centers.
"We believe the new name ADENTRA captures the overall value we have built – our extensive product portfolio, our critical role in providing supply chain expertise, and the benefits of scale we deliver across our vast network of customers," Brown added. "While our corporate name undergoes a rebrand, our work with customers and vendors continues through our five flagship brands: Novo Building Products, Mid-Am Building Supply, Rugby Architectural Building Products, Paxton Lumber, and Hardwoods Specialty Products."
The new corporate tagline, "Creating beautiful spaces where we live, work and play," speaks to the role ADENTRA plays in the market, said Gord Clough, ADENTRA director of marketing. "The powerful ADENTRA logo, with its multifaceted diamond icon, reflects the many attributes of the company that has been forged together into a cohesive unit."
Clough noted that the rebranding initiative comes just over a year after HDI acquired Novo Building Products and Mid-Am Building Supply. "Those key acquisitions expanded our channels to a market beyond industrial distribution and the architect and design community to include ProDealers and home centers," Clough said. "While each of the flagship brands operates independently, they all benefit from the synergies created under the ADENTRA umbrella."
Have something to say? Share your thoughts with us in the comments below.