Fractal accident kills 43-year-old Pennsylvania man
May 31, 2023 | 12:00 am CDT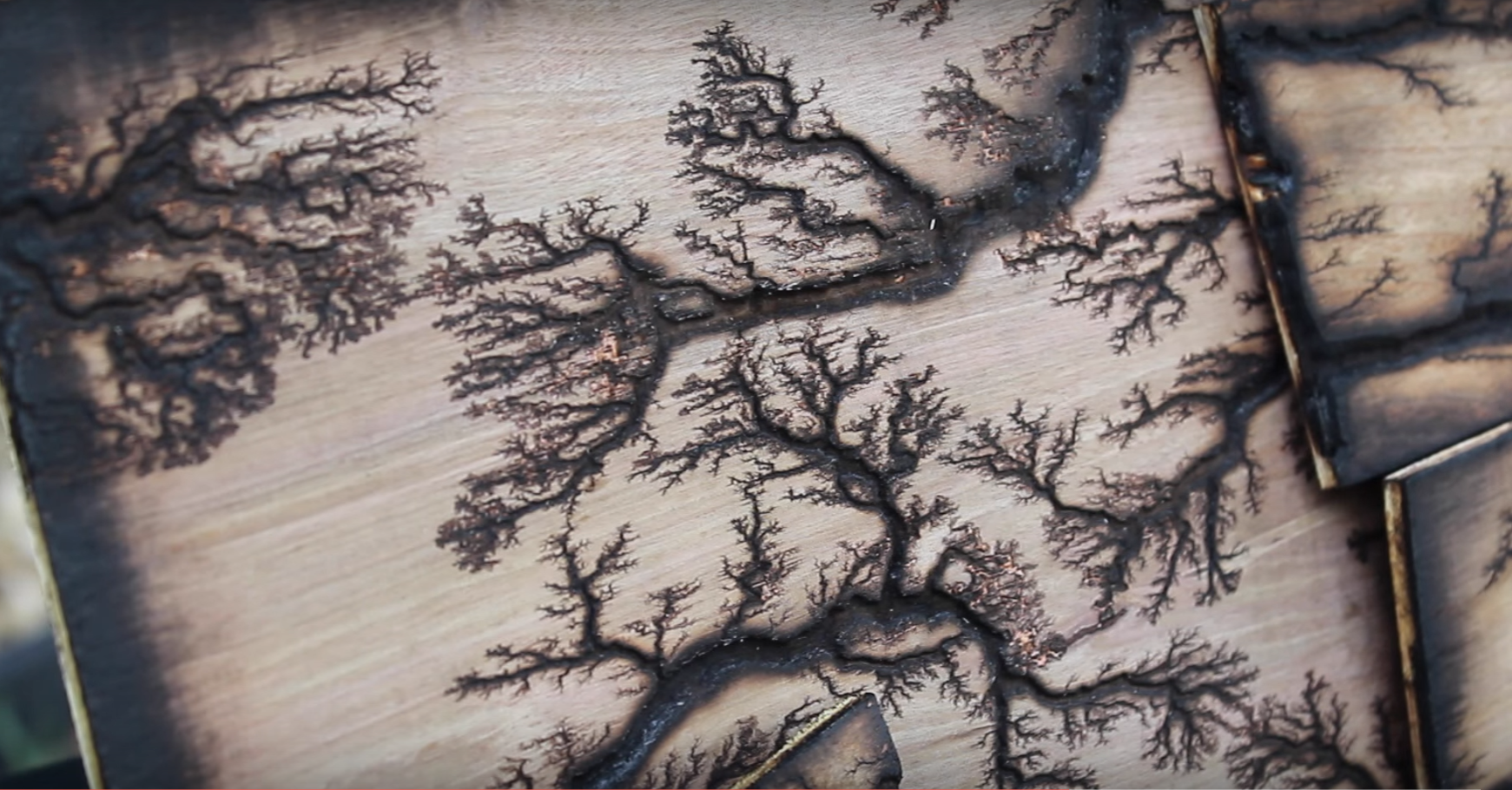 Fractal burning, the controversial process for using high-voltage electricity to create designs in wood, has claimed the life of another man in Pennsylvania.
A Lycoming County, Pennsylvania, man was pronounced dead Tuesday morning after an apparent electrocution accident while he burned designs into wood using the fractal design technique.
The Lycoming County Coroner's Office was called to the 9000 block of Route 14 Highway in Trout Run on Tuesday around 6 a.m., according to local news reports.
The victim, 43-year-old Joseph Sechrist, was pronounced dead at the scene, according to PennLive.
Coroner Charles E. Kiessling said a relative found Sechrist, 43, dead in his home along Route 14 in the Trout Run area. He ruled the cause of death as electrocution.
Previous deaths
Electrocution during fractal burning was ruled the cause of death of two people who were found dead in Wisconsin on April 6, 2022, according to sheriff's officials.
Sheriff's Deputy Chad Billeb said 44-year-old Tanya Rodriguez and 52-year-old James Carolfi were electrocuted while they were using fractal wood burning to create designs on wood.
The Marathon County Sheriff's Office said that the equipment used for fractal burning caused the electrocutions and started a fire in the garage. The Sheriff's office said that the two victims had died before the fire.
Fractal burning remains a popular trend on social media platforms including Tik Tok and Youtube, and this trend has caused multiple deaths and severe injuries over the years.
According to the American Association of Woodturners, at least 33 people have died as a result of fractal burning since 2016.
In mid-2017, The American Association of Woodturners Safety Committee issued a policy against fractal burning, banning it from AAW events after it took the life of a craftsman in Washington.
In July 2020, WoodworkingNetwork reported that in the previous couple of months one person had died and three severe injuries had occurred. in two unrelated accidents in the past two months alone.
In May 2020, 35-year-old Wisconsin man Matt Schmidt lost his life while performing the technique for the first time, and another accident took place took place in Utica, Michigan, in which two teenagers and their grandmother were severely injured. An 18-year-old suffered severe electrical burns to his lungs after he lost his balance and fell on a live transformer he had taken out of a microwave. He then apparently fell on his girlfriend, shocking her, who then fell onto her grandmother. 
The Electrical Safety Foundation International (ESFI) is warning woodworkers against fractal wood burning. "Using electricity safely and properly is vitally important," said ESFI President Brett Brenner. "This form of wood-burning is highly dangerous and should never be used as fires, injuries, and electrocution can easily occur."
Fractal wood burning pairs high-voltage electricity and a chemical solution to etch intricate designs into slabs of wood. The process creates what is referred to as Lichtenberg figures, a pattern discovered in 1777 by German physicist Georg Lichtenberg while he conducted static electricity experiments. 
People using the method often cannibalize microwaves or car batteries to remove the power supply, which is then connected through jumper cables to nails attached to a piece of wood slathered with a conductive solution of baking soda and water.
"It only takes one small mistake and you are dead; not injured, dead," the woodturning association wrote in a warning on its website. "Some of those who died were experienced at using the process and some were not. What is common to all of them: fractal burning killed them."
Have something to say? Share your thoughts with us in the comments below.