Fortune Brands to split in two; cabinets to become a stand-alone business
May 1, 2022 | 1:59 am CDT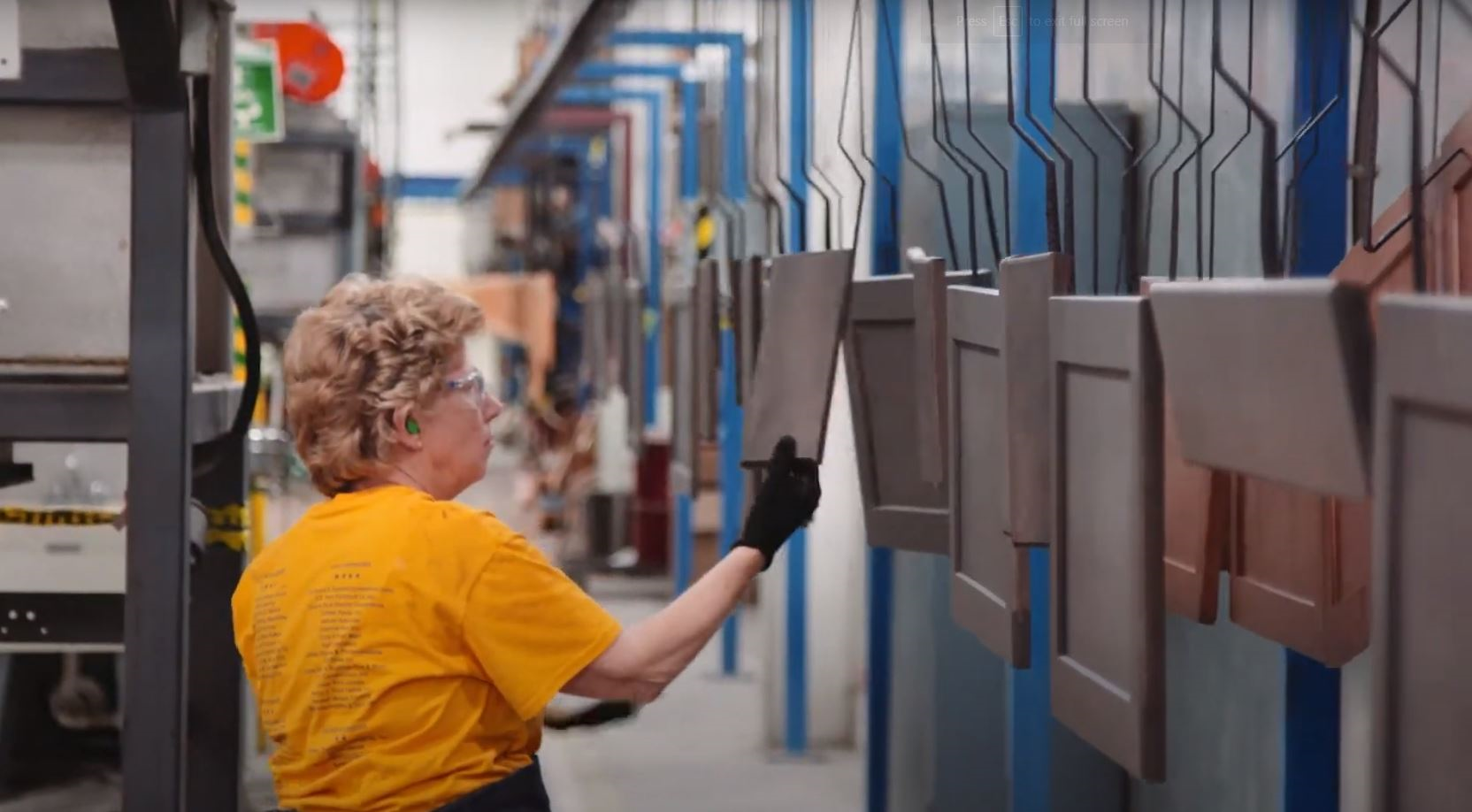 Fortune Brands announced on Thursday, April 28, that it plans to split the company into two publicly traded businesses.
The cabinet side of Fortune Brands will be formed into its own company called the Cabinets Business, and a second company will be rebranded to New Fortune Brands.
Fortune Brands' board of directors authorized the company to pursue a tax-free spin-off of its cabinet business into a standalone publicly-traded company. Upon closing of the proposed separation, shareholders would hold interests in both companies.
Nicholas Fink will continue to lead New Fortune Brands as chief executive officer (CEO) and Dave Banyard will continue to head the Cabinets Business as CEO following the separation.
Currently, under the MasterBrand Cabinets name, the Jasper, Ind.-based company had $2.9 billion in 2021 sales and 11,000 employees. It ranked third on the FDMC 300 list of the top wood-related firms.
The company operates several highly recognizable names including Aristokraft Cabinetry, KitchenCraft, Schrock, Omega Cabinetry, Decora, Diamond, Mantra, and Kemper. 
According to earning results for the first quarter of 2022, also made public on April 28, both businesses showed strong performance and momentum moving into 2022. Overall, in the first quarter, company sales hit $1.9 billion, which was an 8 percent increase versus a year ago. In the first quarter, cabinet sales increased 13 percent, driven by growth across stock and make-to-order. The operating margin before charges/gains was 9.5 percent. 
New Fortune Brands will focus on water management, outdoor living, material conversion and science, and connected products. These include Therma Tru and Larson concerning outdoor living. 
The company expects the transaction to be complete in approximately 12 months. During an earnings call, Fink said the action will result in two companies with the capability to sustain and accelerate value creation.
While the company forecasts long-term growth, it is also keeping its eye on market conditions. "We remain fully aware of the potential challenges from rising interest rates and continued inflation on consumers in the near-term, and our teams are actively managing our businesses to create value and deliver regardless of the environment," Fink said. "Demand and demographic fundamentals for housing remain favorable and support long-term growth and margin expansion going forward."
Have something to say? Share your thoughts with us in the comments below.