Tracking changes in the FDMC 300
February 25, 2022 | 4:53 pm CST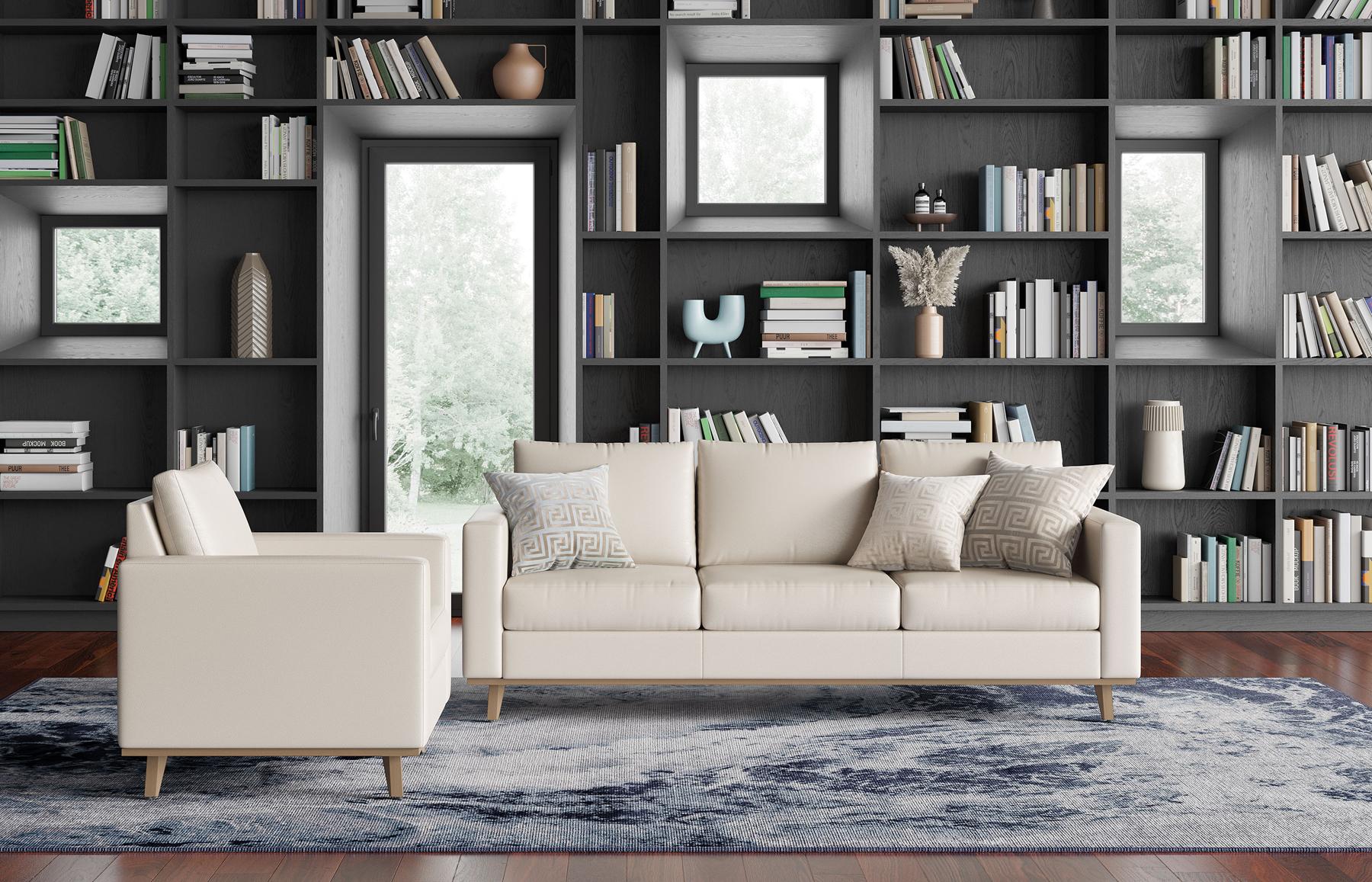 The 2022 FDMC 300 companies can best be described in one word: busy.
Overall sales for the group comprising North America's largest wood products manufacturers grew 7.9 percent in 2021, reaching an estimated $62.4 billion.
See who made the list in this year's FDMC 300.
Congruent with the remodeling surge during the pandemic, cabinetry and closet firms fared well in 2021, growing an estimated 10.5 percent compared to the previous year, and accounting for $12.1 billion ($427.2 million closets only firms) of the overall total.  The residential furniture segment saw sales grow roughly 4.3 percent in 2021, to an estimated $16.3 billion while fenestration products saw 28 percent growth, with sales of roughly $13.5 billion. Meanwhile, architectural woodwork and millwork firms in the FDMC 300 reported mixed sales results – some up, some down – but the group as a whole totaled an estimated $2.7 billion, a double-digit increase compared to the previous year and due primarily to residential millwork sales.
The commercial segments were the hardest hit by the pandemic, with some manufacturers impacted worse than others. Overall, sales in the retail fixtures market were relatively flat in 2021, with FDMC 300 firms in this segment accounting for roughly $1.9 billion. Boding well for manufacturers are the large number of store openings already announced for 2022 and 2023.
Although sales for FDMC 300 companies involved in contract furniture manufacturing were down 8.8 percent overall to roughly $15.9 billion, the outlook for 2022 is upbeat as more workplaces open fully and/or go hybrid, and the home office market continues to expand.
"We delivered better than expected revenue and earnings per share in the fourth quarter while navigating multiple supply chain challenges in addition to the resurgence of COVID," said Jim Keane, Steelcase (#5) president and CEO. "As we move through what we believe could be the bottom of this cycle over the next quarter, I'm confident our people will continue to maintain strong cost controls, help our customers design their return to office plans, and position us to lead our industry in the expected recovery."
Supply chain issues notwithstanding, the FDMC 300 as a group projects 2022 sales to be as good or better than last year. Comments such as "we are very, very, very busy," and "this year is shaping up to be much better," were plentiful.
Ethan Allen Interiors (#30), for example, is already seeing positive results, citing a wholesale net sales growth of 14.2 percent to $115.9 million for FY22 Q2, which ended Dec. 31. "We were able to achieve strong margins despite an environment with escalating commodity and freight costs, product shortages, price increases and shipping delays. We are working to expand our North American manufacturing, whereby 75 percent of our products are made. We also continued to address the many challenges arisen due to the COVID-19 pandemic, including the health and safety of our associates and rising freight and raw material costs. We are taking selective price increases to counter these rising costs. We remain cautiously optimistic to continue our growth due to the strength of our offerings and our strong interior design professionals, who increasingly utilize technology with their personal services," said Farooq Kathwari, Ethan Allen chairman, president and CEO.
Changes in the FDMC 300 ranks
2021 saw some mergers and acquisitions impacting the landscape of the FDMC 300. Most notably was the acquisition of Knoll by Herman Miller, which combined two contract furniture giants under the name MillerKnoll (#2).
Other noteworthy changes to the list include the renaming and combining of Bestar and Bestar-Bush to eSolutions Furniture (#51). Grandview Cabinetry is now listed as a division/subsidiary of Woodmont Cabinetry (#82) and Foldcraft is now Plymold (#199).
The 2022 FDMC 300 also includes 15 new companies to the rankings: Artisan Custom Closets (#264), Brown Wood Inc. (#300), Closet Works (#226), The Container Store/Elfa (#70), Custom Wood Products (#219), Lewis Cabinet Specialties (#252), LivingArt Kitchens Inc. (#133), MillerBlaker (#128), Olon Industries (#110), Panel Specialists Inc. (#206), Schlabach Wood Design (#282), Third Bench (#221), Twin Oaks Custom Cabinets (#253), Valendrawers Inc. (#243) and Witmer Furniture (#263).
The year has barely begun, but changes are already occurring for the FDMC 300. Here are a few to hit our radar:
• Dorel Home (#17) finalized its $19 million acquisition of Danish-based Notio Living. Dorel said the deal, announced late 2021, will significantly augment Dorel Home's European business.
• Closet Works (#226) was acquired by The Container Store for $21.5 million in a deal that closed Dec. 30. Closet Works joins Elfa (#70) as a wholly owned manufacturing subsidiary of the home organization retail giant.
• Also finalized on Dec. 30 was the acquisition of Witmer Furniture (#263) by Wisconsin River Partners. Terms of the acquisition were not disclosed.
• Grabill Cabinet (#194) was acquired by Dovetail Brands. Terms of the acquisition, announced Feb. 1, were not disclosed. Dovetail Brands also owns Dutch Made Custom Cabinetry.
• On Jan. 4 Cabinetworks (#10) said the group will migrate to a common platform, creating additional capacity through a multi-location manufacturing footprint. Its Advanta, Echelon and Studio Full Access brands will be retired.
• Hooker Furnishings (#23) entered the outdoor furniture market with its acquisition of Sunset West. In the deal announced Feb. 1, Hooker acquired substantially all of Sunset West's assets in exchange for $23.5 million in cash at closing, an additional $2 million subject to an escrow arrangement and possible earn-out payments of up to $4 million.
• In a deal expected to be finalized by the end of February, Bassett Furniture Industries (#37) sold its wholly owned subsidiary Zenith Freight Lines to J.B. Hunt Transport for $87 million. Bassett also made news recently with its addition of a 123,000-square-foot upholstery facility in Newton, North Carolina.
• Through its subsidiary Ethan Allen Operations Inc., Ethan Allen (#30) has expanded manufacturing in North Carolina with the acquisition of Dimension Wood Products Inc. Terms of the deal, announced Feb. 17, were not disclosed.
And in other expansion news:
• Marvin (#16) said Jan. 13 it will expand operations in Fargo with the addition of two facilities: a 127,000-square-foot manufacturing plant and a 148,000-square-foot distribution center. Marvin currently operates six facilities in Fargo and West Fargo.
• Steves & Sons (#22) on Jan. 27 announced plans to expand its door manufacturing operations to Utah. The startup of the 160,000-square-foot facility in Brigham City will result in more than 200 jobs.
More on the FDMC 300
The FDMC 300 is an annual ranking of North American wood products manufacturers, based on sales. Updates of the FDMC 300 firms can be found at WoodworkingNetwork.com/FDMC-300, with future issues also including industry snapshots and interviews. For information contact [email protected].
Have something to say? Share your thoughts with us in the comments below.