Former IKEA CFO Lindquist named Sodra Wood president
May 31, 2016 | 10:32 am CDT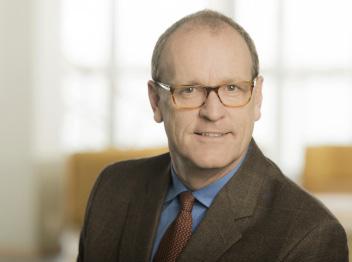 The man who brought IKEA's furniture manufacturing to the United States, Jörgen Lindquist has been appointed the president of Södra Wood.
"I have full respect for the mission of turning a negative result into long-term, sustained profitability. At the same time, I see many opportunities and a very exciting journey ahead," he said.
Lindquist previously served as CFO at Södra, the Swedish forestry foundation that includes more than 50,000 forest landowners as well as a group of companies. Södra also has 3,500 people that work for the group. The group's three business areas produce sawn and planed timber goods, interior products, paper pulp and biofuel. Prior to joining Södra in autumn 2015, Lindquist was employed at IKEA, where he spent the past five years as CFO and interim president of the industrial division, Swedspan International. Prior to that, he oversaw IKEA's establishment of a residential furniture and casegoods manufacturing business in the United States, including the launch of Swedwood on a 209-acre site in Virginia. The first of the facilities began production in 2008.
Lindquist will continue to be responsible for purchasing at Södra. Peter Karlsson, corporate controller in the Treasury Unit, has been appointed interim CFO with responsibility for IT, while the company searches for a replacement.
 
Have something to say? Share your thoughts with us in the comments below.