First Super Bowl in LEED stadium
February 5, 2016 | 2:23 pm CST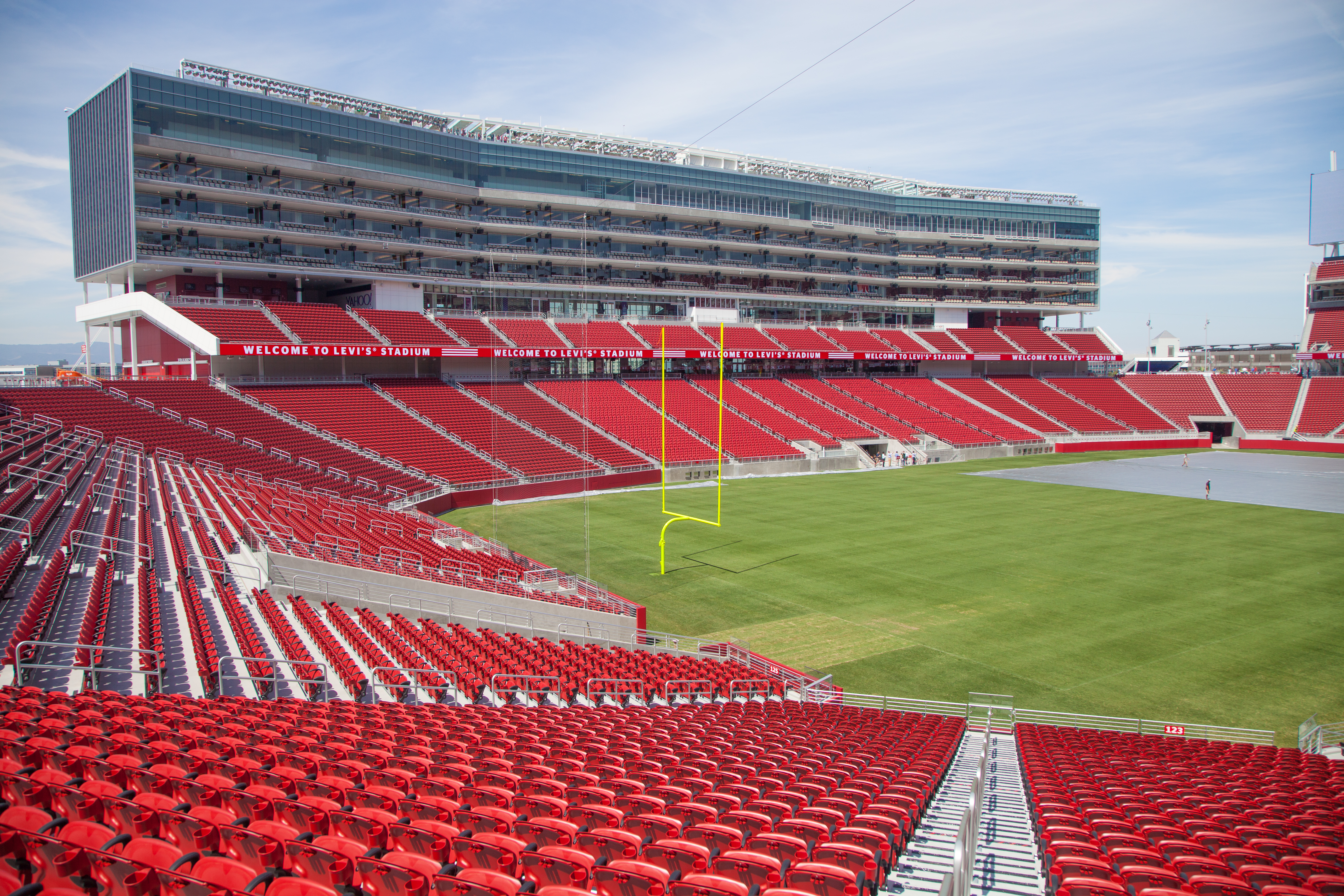 On Sunday, the Carolina Panthers and Denver Broncos will face-off for Super Bowl 50 at Levi's Stadium - the first LEED Gold certified football stadium and one of the most energy efficient stadiums in the world. The $1.2 billion home of the San Francisco 49ers was the first stadium to open in the U.S. to achieve LEED Gold Status certification from the U.S. Green Building Council.
To become certified LEED, projects have to accumulate points by meeting certain conditions. Levi's earned 44 points (only 39 are required for Gold) through sustainable site developments, water savings, efficient energy, and most importantly: reclaimed wood. 
Complete Millwork Services, Inc., Carson City, Nevada, was contracted for the interior work at the 49ers stadium. The company, which has offices in Las Vegas and in Santa Clara, California, operates in a 100,000 square foot manufacturing facility.
Examples of reclaimed wood featured in the 49ers Stadium include:
Walnut wood is used in the players' locker room
Tulip wood lines the Legacy Club ceilings.
Bamboo is the primary wood in the Violin Memory Suite Tower's suites, conference rooms and lounges. It was supplied by San Francisco's Smith & Fong.
Walnut, is used in much of the club furniture, including communal tables and barstools, which were made locally, including the players' 10-foot lockers.
Redwood, reclaimed from Moffet Federal Airfield's hangar in Mountain View, is featured in the 500 level Citrix Owners Club and suites.
Oak, reclaimed for flooring, is installed in the 300 level Champions Club and the 400 level Yahoo-sponsored clubs. There is also be oak paneling in the loft club.
All of the lumber used in the Citrix Owners Suites is reclaimed from a local airplane hangar.
Have something to say? Share your thoughts with us in the comments below.