Ethan Allen tops $203 million in 2Q sales; looks to become an 'Interior Design Destination'
January 27, 2023 | 10:54 am CST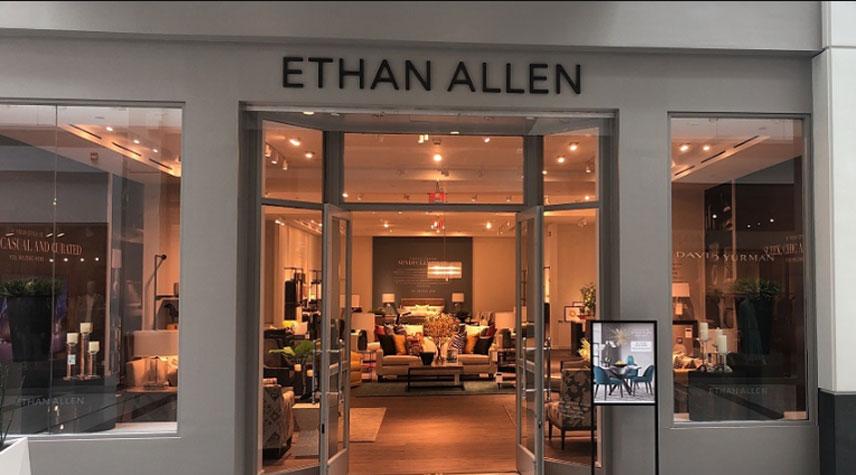 Ethan Allen Interiors Inc. on Jan. 25 reported its financial and business results for its fiscal 2023 second quarter ended December 31, 2022.
Farooq Kathwari, Ethan Allen's chairman, president and CEO commented, "We are pleased with our second quarter operating performance. Our strong delivered net sales of $203.2 million were helped by our backlog. Our gross margins increased to 61.0% and operating margins rose to 18.2%. Our adjusted diluted earnings per share of $1.10 grew by 15.8%. We continued to generate strong operating cash flow and as of December 31, 2022, we had total cash and investments of $140.4 million and no debt. Our retail written orders have returned to near pre-pandemic levels. We are also pleased that yesterday we announced a regular quarterly cash dividend of $0.32 per share, payable February 21, 2023."
Kathwari continued, "In November 2022 we opened a new state-of-the-art design center in Skokie, Illinois, a suburb of Chicago. This design center projection continues to position us as a leading Interior Design Destination. Combining personal service of our talented interior designers with advanced technology is an important focus. Over the next twelve months, we plan to greatly enhance the projection of all our design centers."
"We are well-positioned with continued strengthening of our vertically integrated structure, which includes enhancing our product offerings, continued re-positioning of our retail network as a premier Interior Design Destination, investments in our North American manufacturing, which accounts for about 75% of our net sales, and investing in technology and logistics. We remain cautiously optimistic," concluded Kathwari.
Fiscal 2023 Second Quarter Highlights
Consolidated net sales of $203.2 million decreased 2.4%
Retail net sales of $171.8 million decreased 4.4%
Wholesale net sales of $106.2 million decreased 8.3%
Retail segment written orders decreased 1.5% compared with the pre-pandemic second quarter of fiscal 2019; down 16.3% compared with the second quarter of fiscal 2022
Wholesale segment written orders were 18.6% lower than the second quarter of fiscal 2019; declined 20.2% from a year ago
Ended the quarter with $159.9 million in inventory, down $16.6 million from June 30, 2022
No debt outstanding on December 31, 2022.
Have something to say? Share your thoughts with us in the comments below.