CPSC proposes standard for clothing storage units
February 3, 2022 | 10:52 am CST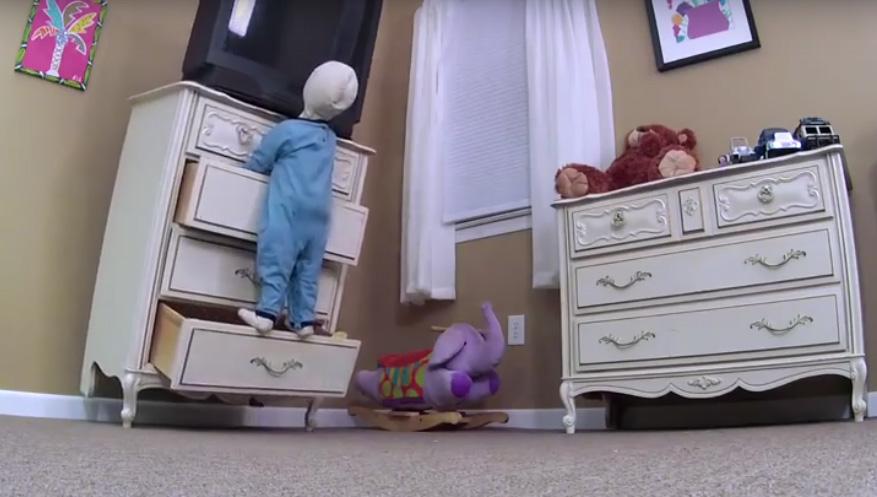 WASHINGTON, D.C. -- The U.S. Consumer Product Safety Commission (CPSC) has weighed in on tip-over issues with a proposed standard. 
In the Federal Register today, February 3, a proposed rule for clothing storage units was published that is intended to help prevent furniture tip-overs of clothing storage units that often involve children.
The proposed rule would require clothing storage units to be tested for stability, exceed minimum stability requirements, be marked and labeled with safety information, and bear a hangtag providing performance and technical data about the stability of the unit. These requirements would apply to clothing storage units imported into or produced and sold within the United States.
The American Home Furnishings Alliance released a statement outlining the current state of tip-over rules for these units. 
According to the AHFA, one standard currently covering these products is the ASTM F2057-19, Standard Safety Specification for Clothing Storage Units. The standard covers drawer chests, cabinets, armoires, dressers and bureaus that are 27 inches high or taller. 
To comply, furniture manufactured must meet three criteria. It must pass two stability tests, the first to ensure that the units will not tip when all doors are opened 90 degrees and all drawers are opened to either the "stop" or opened two-thirds of the way. The second test requires that the piece not tip when each drawer is opened individually to the "stop," and a 50-pound weight is applied to the front of the drawer or outer door edge.
In addition, the piece must have a permanent warning label. The label must be attached where it can be seen when the piece is in use.
Bedroom furniture that is designed to hold a television requires a separate warning label. 
Lastly, tip-over restraints must be included with each item of furniture. 
In February 2019, the CPSC ruled that clothing storage units failing to comply with ASTM F2057 would be regarded by CPSC "as having a defect which could present a substantial product hazard."
Manufacturers, importers and retailers who fail to report such non-compliant products can face both civil and criminal penalties.
Have something to say? Share your thoughts with us in the comments below.