CPSC: Despite progress, tip-overs still cause injury and death
February 3, 2022 | 12:40 pm CST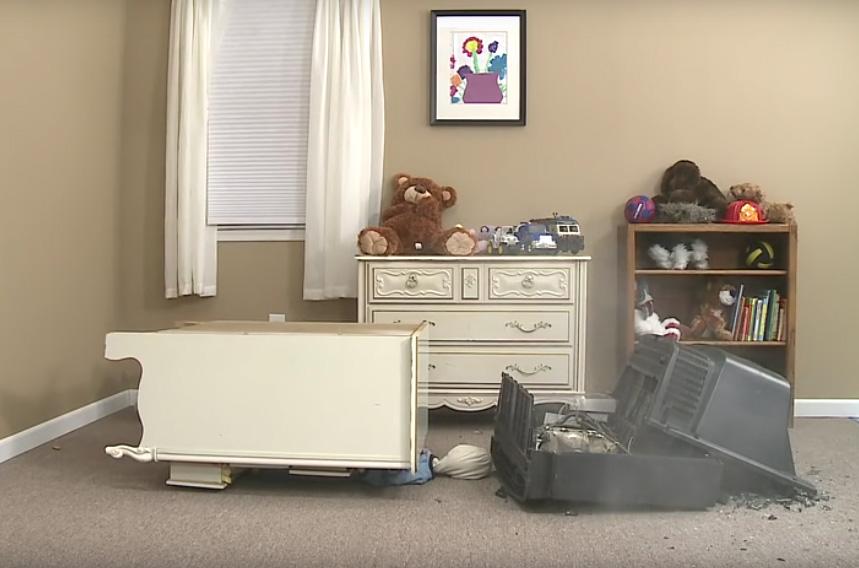 WASHINGTON, D.C. -- A new Consumer Product Safety Commission report on furniture, TV, and appliance tip-over injuries and fatalities showed an estimated of 22,500 Americans injured annually that required hospital emergency-department (ED) treatment for tip-over injuries. Nearly 44% of whom were children under 18 years of age.
The report found that since 2000, there have been 581 tip-over fatalities involving furniture, TVs, or appliances, of which 472 were children (81%, ages 17 years and younger). 
In addition, the report noted that ED-treated injuries befell: 
children under age 18 years suffered 10,000 (44%) injuries, representing 22 percent of the population; 
adults ages 18 to 59 years suffered 8,400 (37%) injuries, representing 55 percent of the population; 
seniors ages 60 years and older suffered 4,200 (19%) injuries, representing 23 percent of the population.
Of reported fatalities: 
472 (81%) involved children under age 18 years; 
20 (3%) involved adults ages 18 to 59 years; 
and 89 (15%) involved seniors ages 60 years and older.
Now in its seventh year, CPSC's campaign, AnchorIt!, educating consumers about the hazards associated with furniture, TV, and appliance tip-overs, found that from 2011 to 2020, there has been a 55% decrease in all emergency department-treated, tip-over injuries among all ages. This decline in the estimated overall number of injuries is largely due to the decline in tip-over injuries involving a TV.
"We're pleased to see the decrease in tip-over injuries over time. However, annually, thousands of children are still injured, and far too many die due to this hazard. People either don't know about the risks, or they think it can't happen when an adult is nearby," said CPSC Chair Alex Hoehn-Saric. "Most anti-tip-over kits cost less than $20 and can be installed in fewer than 20 minutes. We urge parents and caregivers to protect their children and families and make the time to secure heavy items in their homes."
Status of STURDY
The American Furnishings Home Alliance said that the industry is following progress on the passage of the STURDY act. The Stop Tip-overs of Unstable, Risky Dressers on Youth Act, first reported by Woodworking Network in June 2016, passed the U.S. House in June 2021, but has been stalled in the Senate.
It requires stability tests that simulate the weight of children up to 60 pounds, along with tests simulating the impact on furniture stability when a unit is placed on carpet, when drawers are full, when multiple drawers are open or when the unit is subjected to the dynamic force of a child climbing or playing on the unit.
According to the AHFA, a slightly modified version of STURDY was reintroduced in November 2021 (SB 3232), and proponents hope it will make its way to a vote in 2022. If passed, it allows the CPSC one year to develop a mandatory standard that includes the stability tests outlined in the bill.
Have something to say? Share your thoughts with us in the comments below.