Contract furniture's role in an elastic workplace: Quick stats
December 8, 2020 | 3:02 pm CST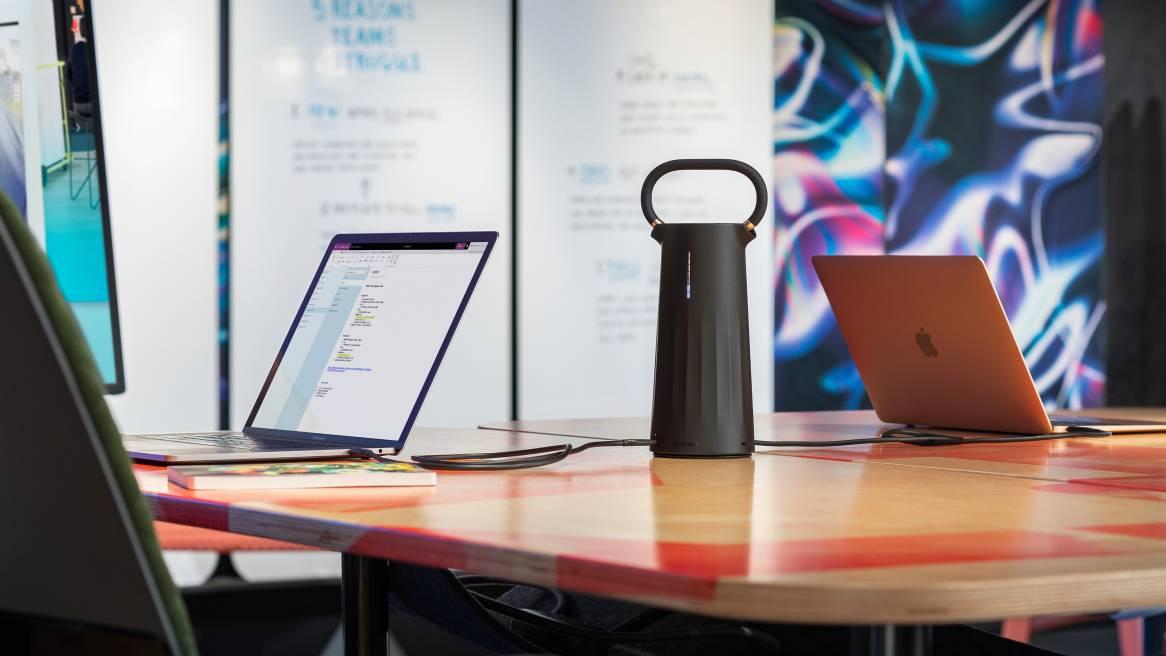 Photo By Steelcase
While the pandemic has changed the way we work, it does not mean the demise of the on-site workplace. Instead, an elastic workplace is becoming the new norm, with a fluid collaboration between remote and on-site staff.
Already, contract furniture manufacturers are responding to the challenge, with many expanding their offerings to supply the growing home office market. Sales for the North American office furniture market are estimated to have hit $16.64 billion in 2019, the most recent figures published by BIFMA/IHS Markit. 
Globally, the office furniture market hit $67.6 billion in 2019, according to IMARC Group, and is forecast to reach $89.6 billion by 2025, registering a CAGR of 4.8% during 2020-2025. Driving sales is a rise in the demand for smart workplace furniture that provides internet connectivity as well as promotes better posture and movement support.
Quick Stats
• The office chair market is forecast to register an above-average 5.6% value CAGR between the period 2018 and 2028, according to Fact.MR. In North America, aesthetic value and brand identity are among the top influencers for purchase.
• A global survey of more than 3,000 office workers in diverse industries, by JLL Research, found 71% worked from home during the pandemic. Of those, JLL found, 58% said they missed their office, 44% missed in-person interacting and socializing with colleagues, and only 48% said they felt more productive at home vs. in the office.
• The Business & Institutional Furniture Manufacturers Assn. has been busy this year. ANSI/BIFMA X5.4-2020 Public and Lounge Seating standard has been revised to include recliners, patient seating, stools, and restaurant/dining/cafeteria seating. BIFMA also released a guide for pods: freestanding, fully-enclosed, occupiable, space-dividing products. And NSF International, in collaboration with BIFMA, has developed a Product Category Rule (PCR) for table products within an office setting.
• A Provoke Insights study predicts 85% of companies will now be working more virtually.
Market Data Sources: Business & Institutional Furniture Manufacturers Assn. (BIFMA), IHS Markit, JLL Research, Michael A. Dunlap & Associates LLC, Statistics Canada (StatCan), U.S. Census Bureau, Foreign Trade Division, IMARC Group, Fact.MR, Provoke Insights, Statista. 
Category: Contract furniture includes: business/office furniture, government furniture, home office, education furniture, healthcare furnishings, institutional furniture, hospitality furniture.
Find more market data in the December 2020 FDMC Wood Industry Almanac.
Have something to say? Share your thoughts with us in the comments below.