Omnichannel helps boost in-store retail: What's ahead?
December 8, 2020 | 5:36 pm CST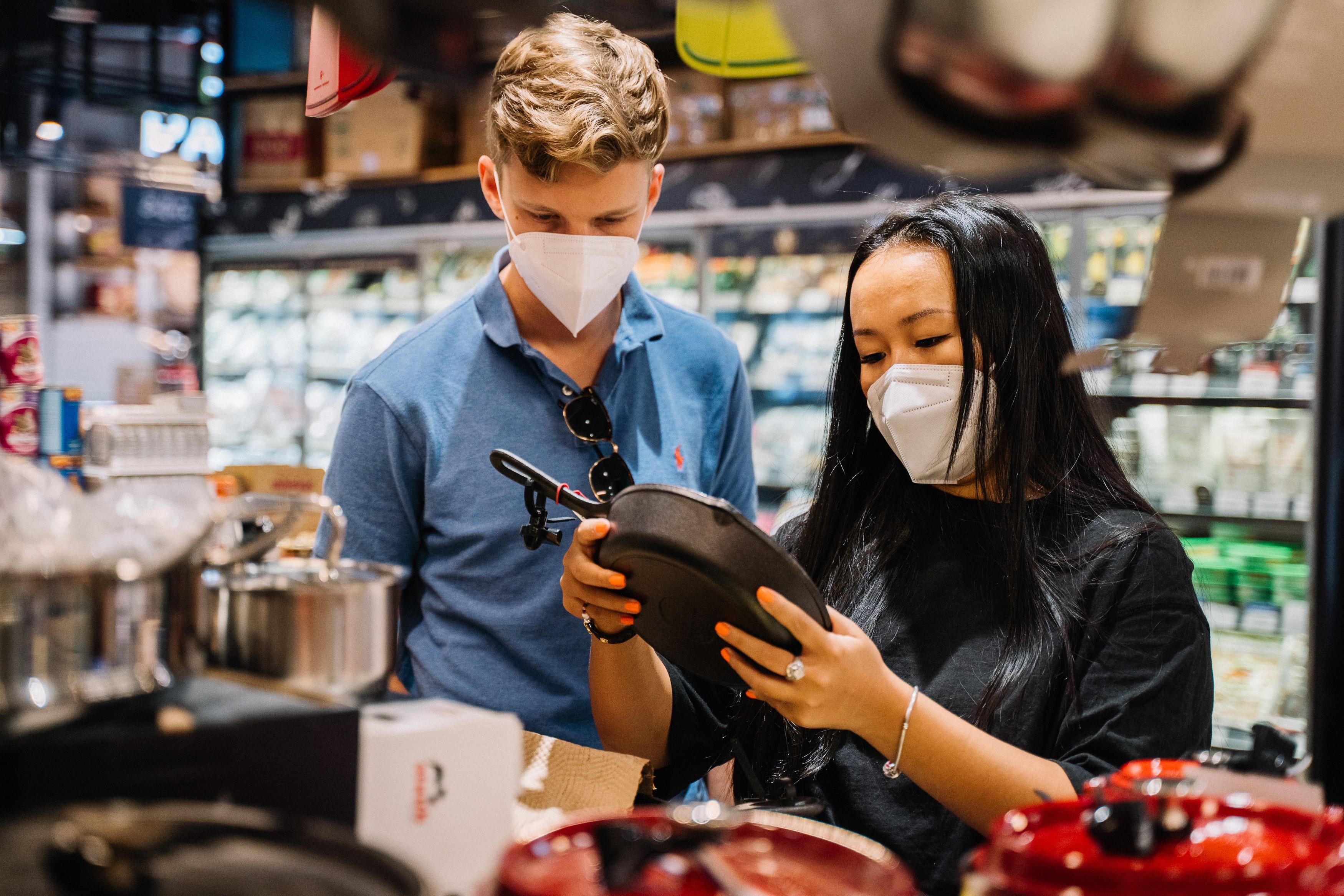 Photo By Anna Tarazevich - from Pexels
The latest news on the retail front appears optimistic around the holiday season. "Strong growth in retail sales during the last few months points to the resiliency of consumers even in this disruptive pandemic environment," said National Retail Federation Chief Economist Jack Kleinhenz. "Taking in all the evidence available, the U.S. economic recovery has progressed more quickly than generally expected."
Kleinhenz's remarks came in the November issue of NRF's Monthly Economic Review, which noted retail sales have been up both month-over-month and year-over-year each month since June. Data from Harvard University's Opportunity Insights research project also noted retail sales completed a V-shaped recovery and are up 8.6% since January.
While online spending accounts for a large number of retail sales, the increase in omnichannel purchases, combined with the convenience of BOPIS (buy online pick up in store), means brick-and-mortar stores will also see business, albeit less than pre-pandemic numbers. According to a MarketWatch report released this summer, 44% of consumers said they plan to head back to stores when restrictions let up.
More positive signs for retail: we saw chains such as Ross Stores and Dollar General expand in 2020, while others such as Payless and Ulta Beauty plan to add 30-plus stores by 2021. Chain Store Age also notes store re-entries from some, like Charming Charlie, with newcomers like Sour Patch Kids also going physical.
Click to enlarge the infographic, plus find more market data in the December 2020 FDMC Wood Industry Almanac.
Quick Stats
• The pandemic has had a severe impact on retail stores. CoreSight Research reports 7,990 closings vs. just 3,354 openings through Sept. 18. Most of the closures have been by mid-tier mall retailers like Victoria's Secret, while those opening stores are predominantly discount retailers like Dollar General and Dollar Tree. The good news: closings slowed significantly in September and October.
• Even when consumers return to stores, contactless shopping will continue to rise. According to Insight.Tech, 75% of consumers are in favor of self-service technology such as self-service kiosks, to improve their retail experience. Reduced-touch checkout is also growing as part of the safe-retailing experience. 
• According to the National Retail Federation, more than 90% said they are more likely to choose a retailer based on convenience, with 33% significantly more likely to do so.
Market Data Sources: eMarketer.com, Coresight Research, MarketWatch, JLL/JLL Research, Chain Store Age, National Retail Federation, Shop! Association, Service Management Group, Insight.Tech, Opportunity Insights.
Category: Store fixtures & interiors: display cabinets & cashwraps, POP & full store interiors, kiosks, endcaps, slatwall & systems
Have something to say? Share your thoughts with us in the comments below.