Why cabinet demand continues to rise: Industry facts & figures
December 8, 2020 | 2:07 pm CST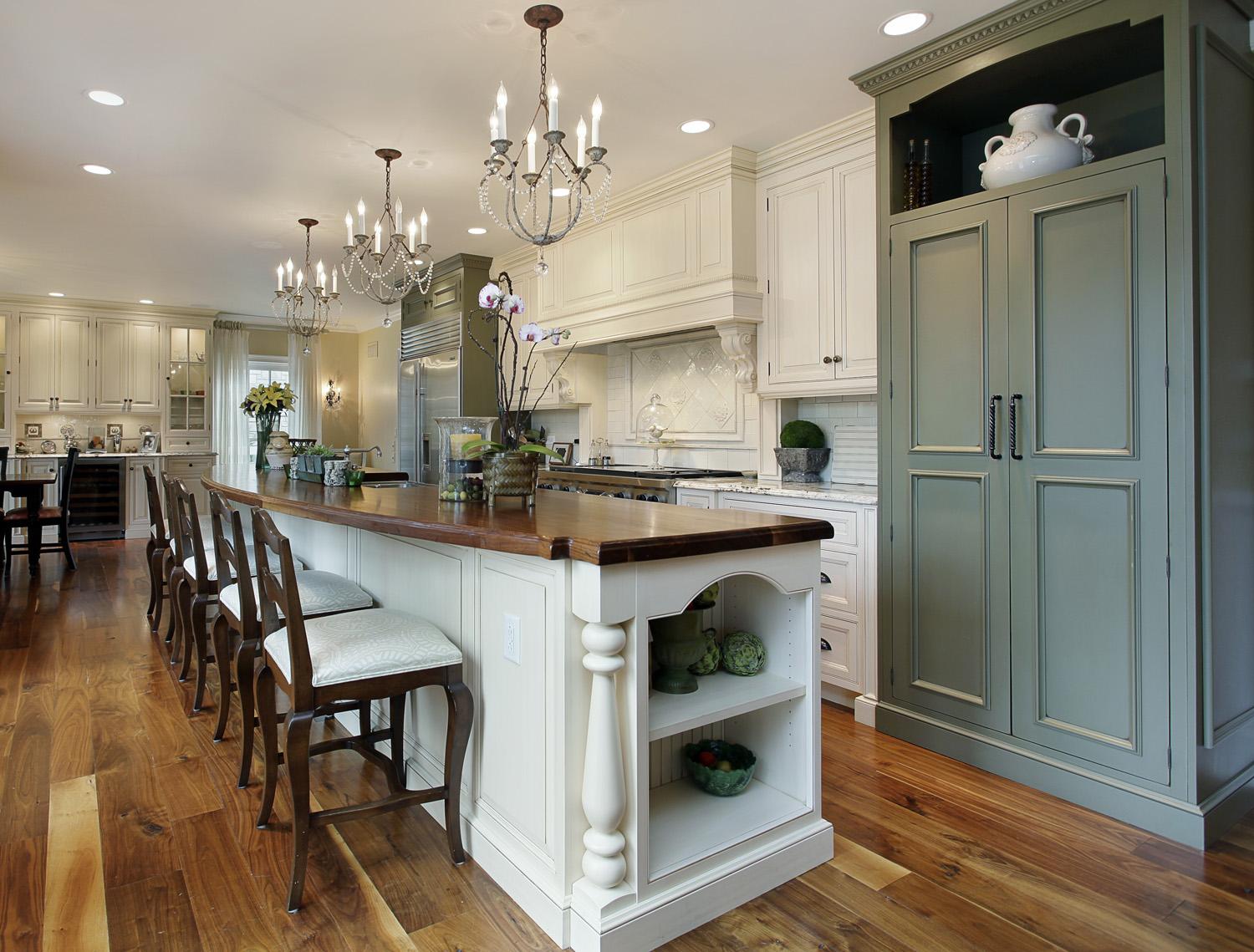 Demand for kitchen cabinets is projected to rise 4.6% annually to $17.3 billion 2023, with unit demand totaling 101.8 million, according to the recent Cabinets study by The Freedonia Group. According to the research firm, gains will be supported by: homeowner interest in installing more and larger cabinets to provide additional storage space; design trends, such as islands and counter-style seating, which incorporate more cabinets into residential kitchens; and manufacturer efforts to include more amenities into cabinets, such as LED lighting, pull-out shelves, and racks, that help boost the average sale price.
Although base cabinets account for the largest share of kitchen cabinet demand, tall and wall cabinets will post the more rapid demand gains as consumers increasingly opt for these cabinets, instead of such options as open shelving and racks, to provide increased storage space. Freedonia projects demand for tall cabinets to grow 5.0% annually to $2.8 billion in 2023. Demand for tall cabinets will be boosted by consumer desire for more storage space for food and small appliances, and to create visual contrasts to base and wall cabinets in kitchens.
In other news, a coalition of U.S. kitchen cabinet manufacturers petitioned for and received in April relief in the form of antidumping and countervailing duties ranging from 13.33% to 269.91%, with an average of 58.89% for most importers. The American Kitchen Cabinet Alliance, backed by the Kitchen Cabinet Manufacturers Assn., is now urging the DOC and Customs and Border Protection to investigate alleged fraud from China, including claims Chinese producers may be engaged in transshipment, circumvention, and evasion of the AD/CVD duties.
Quick Stats
• Canada's trade balance for wood kitchen cabinetry and countertops dropped 5%, as the country exported $741.130 million and imported $257.7816 million in 2019. The United States remains the top trading partner.
• NKBA's Design Trends 2021 notes perennial top 3 favorite Traditional has fallen to 10th. Meanwhile, Organic/Natural, which placed 9th last year, has leapfrogged into the top three. Nearly 50% identified it as an up-and-coming style. Only Contemporary, at 55%, and Transitional, at 53%, were higher.
• U.S. cabinet and countertop sales are expected to see a rebound after the coronavirus shelter-in-place orders caused sales to plummet, according to Catalina Research, which projects a 4.6% CAGR to 2025.
• Frameless cabinetry continues to be more popular than face-frame construction by small and mid-size shops, according to the CMA's recent Benchmark Survey.
• Residential accounts for more than 80% of the cabinet demand, according to The Freedonia Group's Cabinets study. Commercial applications account for 15% and non-construction is 2%.
• The global countertop market is forecast to rise 2.6% per year to 602 million square meters in 2024, according to The Freedonia Group's Global Countertops study. Solid surface will remain the leading countertop material, although engineered stone will see the fastest growth. Demand for marble/natural stone countertops will be bolstered by their rising popularity and increased access to marble and travertine in Central and South America. Laminates will experience the slowest growth of any major countertop material through 2024, as the material continues to lose market share to higher-end materials in North America and Western Europe.
• The global modular kitchen market reached $33 billion in 2019, according to IMARC Group, with moderate growth projected over the next five years. Demand is being driven by their flexibility, design, ease of assembly and repair.
• Although business appears to be improving, year-to-date (through August), cabinet sales were down 1.8%, according to the KCMA's monthly Trend of Business Survey.  Custom sales decreased by 3.3%, semi-custom sales decreased by 7.1%, and stock sales are up slightly at 2.2% YTD.
Market Data Sources: The Freedonia Group, National Kitchen & Bath Assn. (NKBA), Canadian Kitchen Cabinet Assn. (CKCA), Kitchen Cabinet Manufacturers Assn. (KCMA), Cabinet Makers Assn. (CMA), FDMC, Houzz, Statistics Canada/StatCan, RICKI, U.S. Census Bureau, IMARC Group.
Category: Cabinets & countertops include: kitchen cabinetry, bath cabinetry, vanities, countertops and islands.
Find more market data in the December 2020 FDMC Wood Industry Almanac.
Have something to say? Share your thoughts with us in the comments below.