Computer virus knocks out production at Wood-Mode; 500 laid off
January 16, 2023 | 12:30 pm CST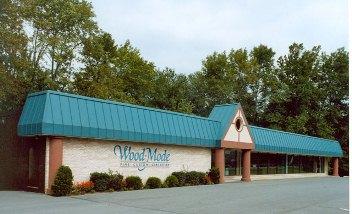 KREAMER, Pa. – More than 500 Wood-Mode workers have been temporarily laid off due to a computer problem at the custom wood cabinet manufacturer.  A virus that is believed to have originated overseas hit the company on Jan. 9 affecting production and deliveries, said owner Bill French.
French, speaking with Penn Live, said that experts are working to rectify the issue and expect it will take two weeks. The laid-off employees have been encouraged to file for unemployment benefits, he said. Only about 20 of the 550 employees remain on the job helping to get the system back up, said French, a Mifflinburg businessman who established the existing Wood-Mode as a new company in August 2019.
Because of a price increase previously announced to take effect Monday, the same day as the computer outage, there is a large backlog of orders, he said.  The price increase has been delayed because of the issue, he said.  Besides getting rid of the virus, French said additional software is being installed to try to prevent a recurrence.
Production and deliveries will return to normal immediately after the computer system is back up, he said. 
Have something to say? Share your thoughts with us in the comments below.