C.H. Briggs to cease operations after losing primary supplier
January 15, 2023 | 3:15 pm CST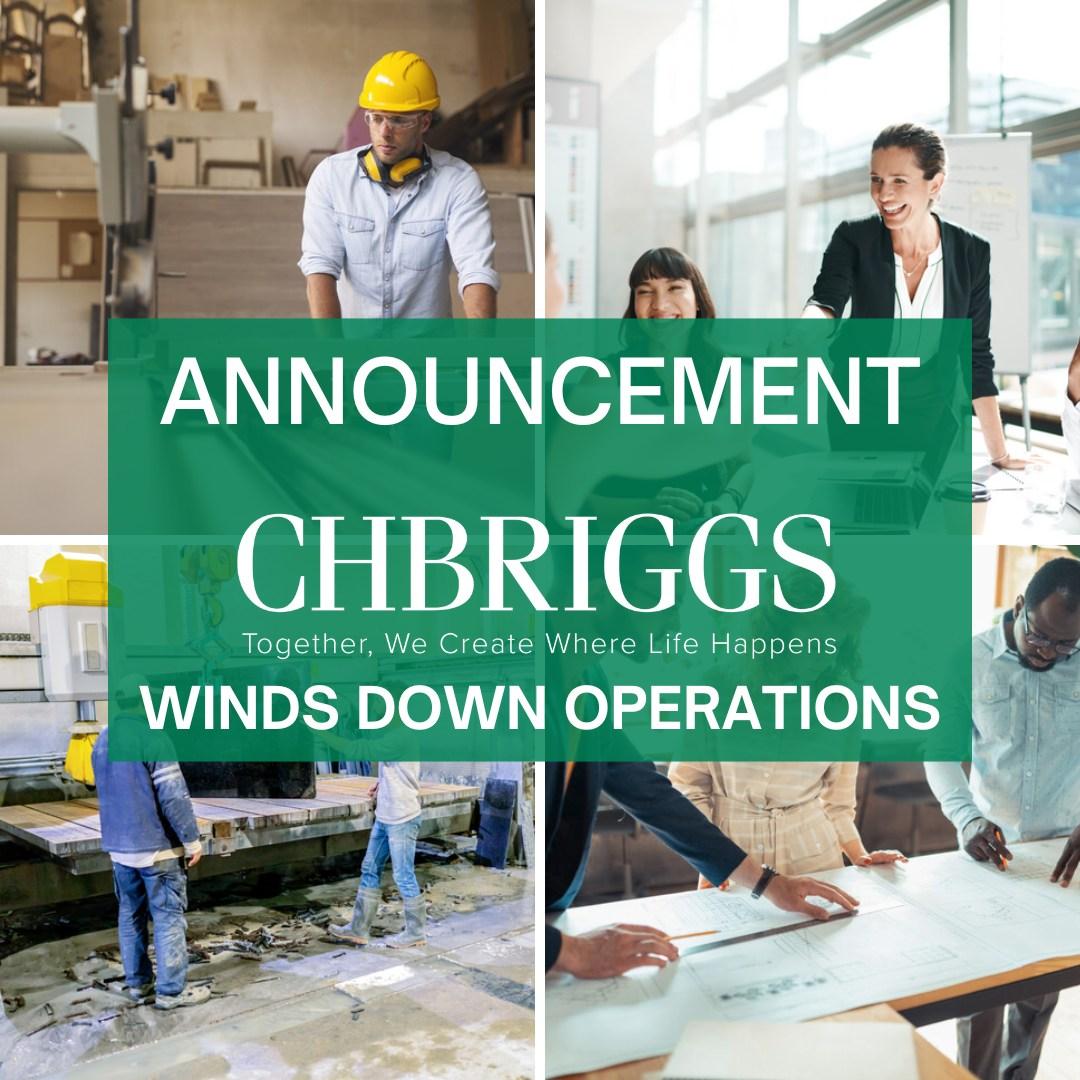 READING, Pa. – C.H. Briggs, one of the largest, independently-owned distributors of interior specialty building materials, announced it will completely shut down operations as of March 31.
The closure will impact 130 employees across the company's five locations. All employees will receive a severance and benefits package. A small team of employees will remain in place through March 31 to finalize operational details of the closure.

In a press release, the company noted, "(the) decision to close was made after exhaustive efforts to restructure its relationship with its primary supplier were unsuccessful." While the press release does not name the primary supplier, C.H. Briggs' website highlights its relationship with DuPont Corian. "We are one of the few Corian distributors that has a dedicated team of sales professionals fully committed to the A&D Community."
"To say we are sad and disappointed would be an understatement," said Julia Klein, CEO and chairwoman of C.H. Briggs. "Changes in the supply chains we depended on mean we can no longer provide the quality of products and customer service that was the hallmark of our business. We made every attempt to avoid this outcome. Our efforts were exhaustive, but we were left with no other option but to wind down our operations. 
"We recognize how painful this decision is for our co-workers and customers, which is why we worked so hard to avoid it. We have a talented team, and we are doing all we can to help them be successful in the next phase of their careers. We have built a strong culture over three generations, and we are deeply grateful to our co-workers, customers and suppliers for more than a half-century of empowering, elevating and enriching the lives of the communities we serve.
C.H. Briggs was established in 1967 by Harry and Georgeanna Briggs. In addition to its corporate office in Reading, Pa., Briggs has offices in Lansdale, Pa.; Richmond, Va., Charlotte, N.C.; and Norcross, Ga. In addition to distributing Corian solid surface, quartz and Endura products, Briggs has most recently represented Kohler, Rev-A-Shelf and other companies.

The company said customers with product and order inquiries should call C.H. Briggs Customer Care at 800-355-1000. 
 
Have something to say? Share your thoughts with us in the comments below.