Cabinets & Closets Conference includes Techline showroom visit
February 13, 2020 | 12:02 pm CST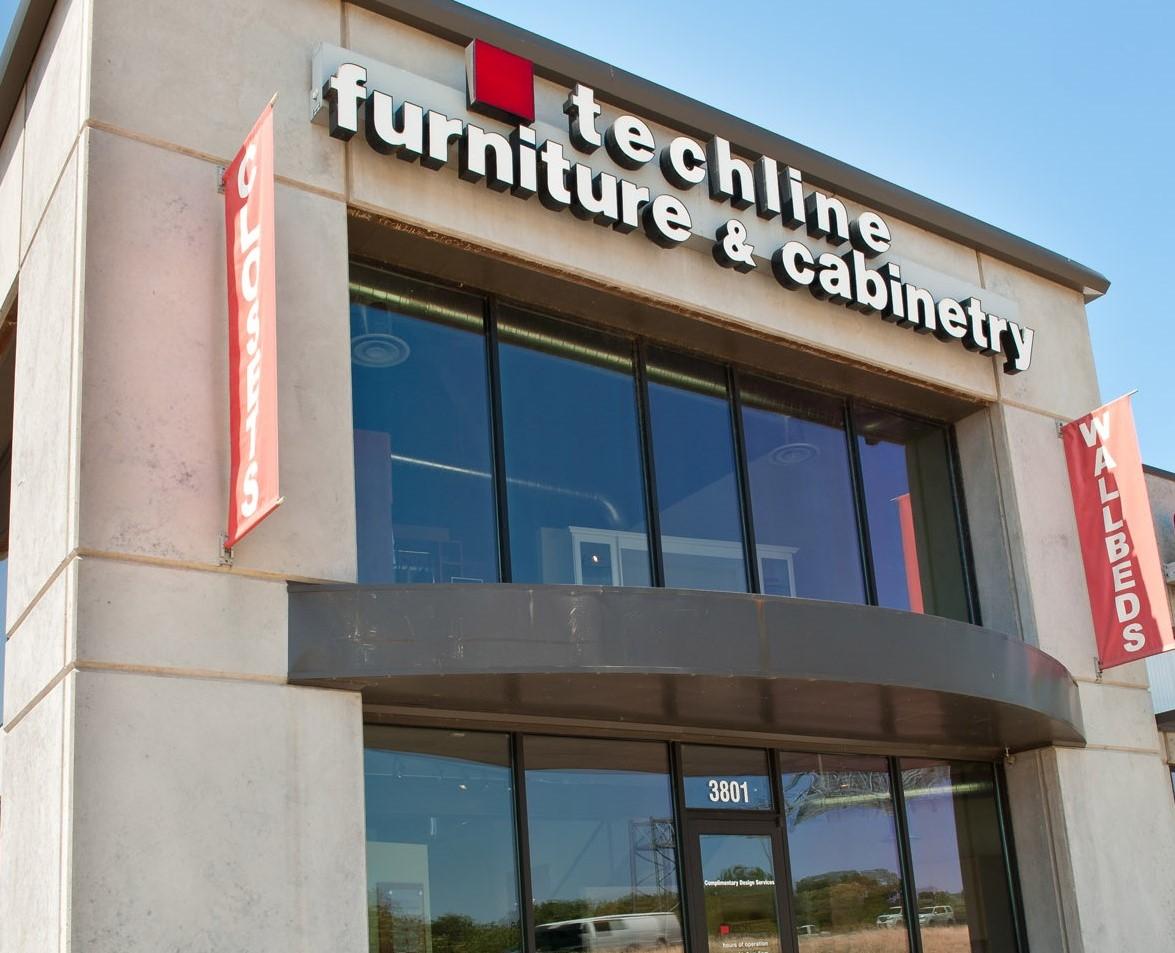 ARLINGTON, Texas – Techline Furniture, Cabinetry & Closets will host an open house exclusively for attendees of the Cabinets & Closets Conference and Wood Pro Conference at its showroom on Wednesday, March 11.
Techline's 2,400-square-foot facility in Fort Worth features 14 vignettes to explore, including four closets, a pantry, a garage, wall beds and a home office. The business, owned and operated by Jerry and Carol Courter, designs, sells and installs products for residential and commercial customers, including medical and dental offices.
When Carol Courter opened the Techline Studio in 1991, it was the first non-architectural firm in the country to be able to distribute products using the Techline name. Jerry Courter, who previously served as the first-ever factory-direct sales representative of Techline USA, became co-owner in 1993. The business was soon after renamed Techline Furniture & Cabinetry.
Closets and organization products became a bigger part of the Courters' business after they attended the first Closets Conference & Expo in Arlington in 2005. The couple's interest gravitated to the closet and home storage display of Stow Company. They signed up to join Stow's national dealer network and continue to be authorized ORG dealers. In 2011, the company's name was expanded to Techline Furniture, Cabinetry and Closets. 
The Courters built their retail store in 2004. Jerry Courter said the last major overhaul of the showroom occurred in 2016 but that individual displays are constantly being changed or tweaked.  "Our showroom is a living, breathing entity that changes with changing consumer tastes. We strive to offer lots of the latest and greatest finishes, accessories and more," he said.
Techline is a member of several organizations including the Association of Closet and Storage Professionals.
In addition to hosting the showroom tour, Jerry Courter will participate in a panel discussion, "Design Tips & Trends," during the Cabinets & Closets Conference. 
The conference tour package also includes a bus stop at First Source Cabinet Doors manufacturing plant.
Learn more about the Cabinets & Closets Conference and register.


About Cabinets & Closets Conference & Expo
The Cabinets & Closets Expo (CCCE) is the annual national event for cabinet and closet professionals and is co-located with Wood Pro Expo. The events are organized by Closets & Organized Storage and FDMC magazines respectively, both part of Woodworking Network.

The Cabinets & Closets event leads off with a full-day executive conference followed by the two-day expo featuring woodworking machinery and supplies. Additional educational programming is offered on both days of the expo. Tours of local manufacturing plants and the popular Top Shelf Design Awards reception are also key components of the event.


Wood Pro Expo features a full day of education and tours followed by two expo days oriented to equipment and supplies focused on the small-to-medium size shops. The educational offering includes CNC basics, employee recruitment, finishing, lean manufacturing, business management, software, and shop safety.

The 2020 CCCE is scheduled for March 11-13 at the Arlington Convention Center, Arlington, Texas. For information about exhibiting, and sponsorship opportunities, contact Patrick Filippelli of Hall-Erickson Inc. at [email protected]. or phone 800-752-6312.
Have something to say? Share your thoughts with us in the comments below.