Bassett purchases Canada-based e-commerce site
September 7, 2022 | 6:16 am CDT

BASSETT, Va. -- Bassett Furniture Industries Inc. acquired the capital stock of Noa Home Inc., a mid-priced e-commerce furniture retailer headquartered in Montreal, Canada.
Noa has operations in Canada, Australia, Singapore, and the United Kingdom and had net revenues of approximately C$19.1 million for its most recent fiscal year. The purchase price included cash payments of C$2.0 million paid to the co-founders of Noa and approximately C$5.7 million for the repayment of existing debt. The Noa co-founders will also have the opportunity to receive additional annual cash payments of C$1.33 million per year for the following three fiscal years based on established increases in net revenues and achieving certain internal EBITDA goals.
"We are excited to add the digital commerce ability and the entrepreneurial spirit of the Noa Home management team to the Bassett portfolio," said Rob Spilman, Bassett chairman, and CEO. "In less than six years, with a very lean staffing model, the Noa team has built an operational blueprint that can grow significantly beyond the C$19.1 million of revenue that they generated in their fiscal year ended February 28, 2022. The acquisition will provide Bassett with a greater online presence and will allow us to attract more digitally native consumers."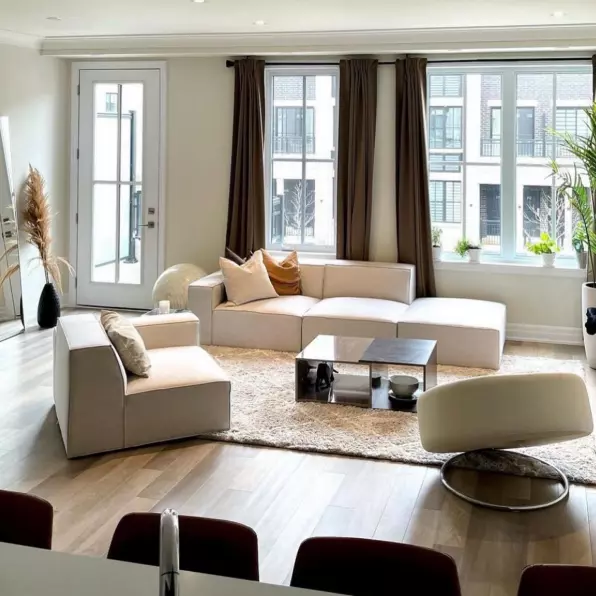 Noa was founded in 2016 in Montreal by Jeremy Kopek and Jean-Claude Renaud. Kopek served as Vice President at Canadian furniture retailer Structube from 2005 to 2015, while Renaud founded Quebec-based e-commerce site Vie Urbaine in 2010, which was later acquired in 2017. Kopek commented, "Becoming part of Bassett is a great pathway to pursue our original vision of growing Noa into a significant player in the e-commerce furniture world. Access to greater resources will immediately allow us to improve our in-stock position and to expand our Canadian distribution beyond our original eastern Canada footprint."
Have something to say? Share your thoughts with us in the comments below.