Bassett Furniture takes it outside
February 23, 2022 | 11:37 am CST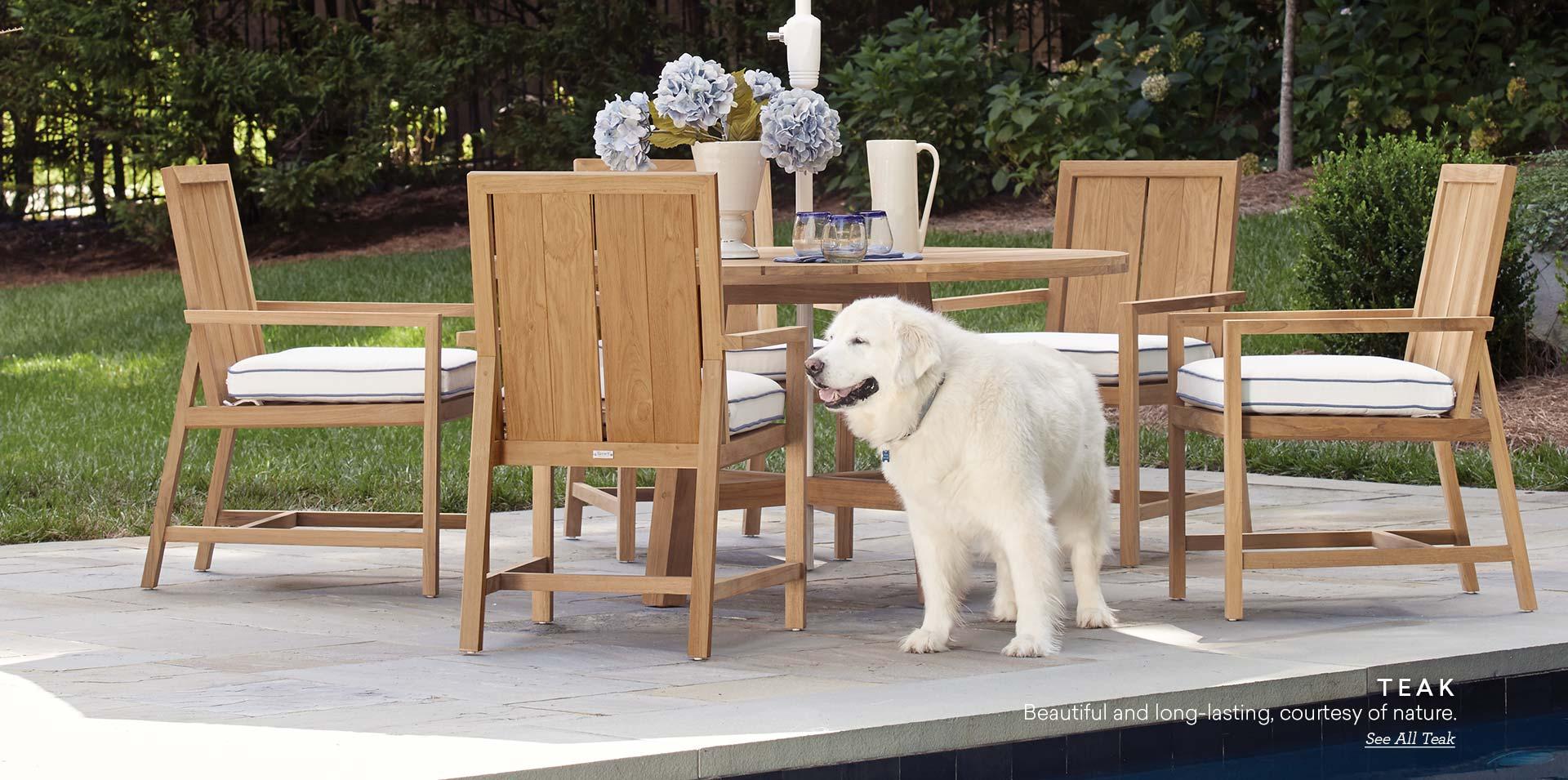 BASSETT, Va. -- Bassett Furniture, which generated almost $487 million in consolidated revenue in 2021, a 26% increase over 2020 and the highest level since the mid 1990's, said much of its focus in the near future is going to be outside the home.
The company, best known for residential furniture, told investors and journalists during a Jan. 31, 2022, call that outdoor furniture was going to become a bigger part of its business. Investments in facilities, metalworking equipment, and production workflow are planned. 
"As casual lifestyles proliferated over the past few years, accelerated by COVID lockdowns, sales of outdoor furniture have risen disproportionally to general furniture sales," said Robert J. Spilman Jr., president and CEO. "Recognizing this trend, we acquired Lane Venture in 2017 and followed up with the purchase of the assets of Crimson Casual, a small aluminum outdoor manufacturer located in northwest Alabama in October 2019. Both entities hit their stride in 2021 as combined orders grew by 61%. Shipments grew at a more subdued 28%, with the difference ending up in our year-end wholesale backlog as our fabric suppliers could not provide yardage to keep up with our sales.
"Our seating comfort (an oxymoron in most outdoor products), and our domestic capabilities in upholstery and aluminum allowed us to fare better than most in terms of providing decent service in light of all the disruption. This year, we plan on purchasing the Alabama manufacturing facility (now leased), invest in precision metal fabricating machinery and re-engineer the production workflow to produce at higher levels more efficiently. Outdoor is coming into its own to be a significant part of the Bassett story."
Have something to say? Share your thoughts with us in the comments below.