Alaska's Dreamworks Cabinetry uses flat-packing to serve remote schools
June 28, 2019 | 3:00 pm CDT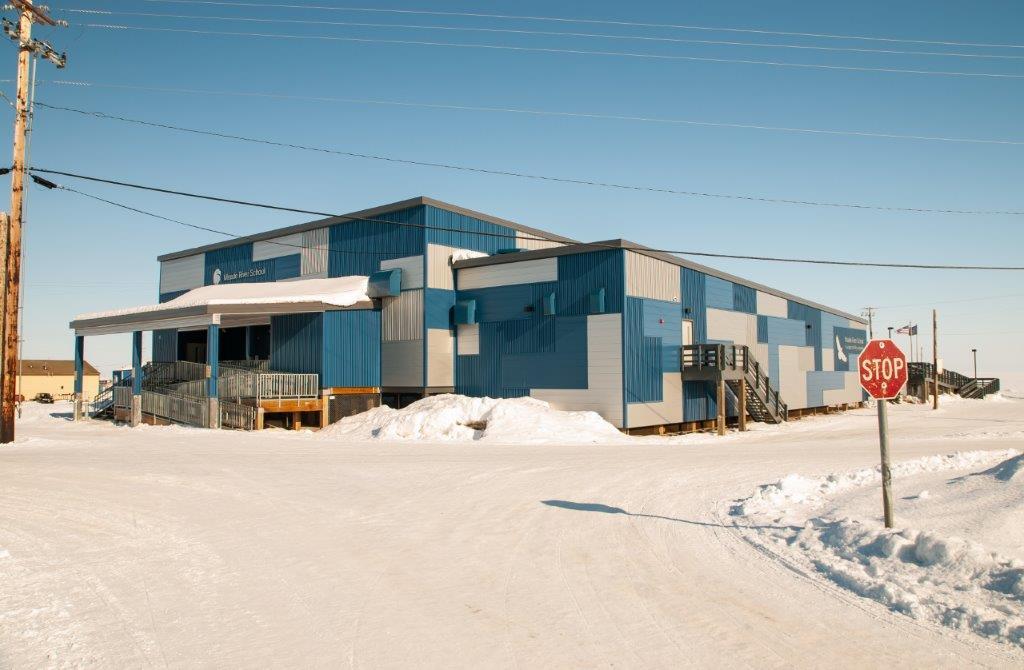 FAIRBANKS, AK – Dreamworks Cabinetry LLC is providing cabinets to two remote Alaskan schools by flat-packing the products with Lockdowel fastening, saving 75% on transportation costs. Once the cabinets arrive at the schools they can be assembled quickly and easily without screws or tools.
Cabinets for the Shishmaref School, about 535 miles from Dreamworks Cabinetry in Fairbanks, will be transported via truck and ocean barge nearly 3,000 miles before they arrive. Cabinets for Meade River School, 466 miles away, will be trucked up the "haul road" and flown in via C-130 Hercules Charter flights from Deadhorse, Alaska. 
Dreamworks Cabinetry's, Christopher Larrick, said his company serves mainly commercial and institional markets in Alaska including health care, hospitality, finance, education, and military establishments.
"To transport cabinets to Meade River, the freight bill on its own is a 75% savings," Christopher Larrick, Dreamworks Cabinetry LLC, managing member says. "Fully assembled it would have cost around $152,000, and with the cabinetry built in knock-down form it is only $38,000."
Larrick moved to Alaska in his sophomore year of college from southwest Michigan.  While going to school there for biology and wildlife management with an eye towards a veterinary degree, he took a summer job working as a second hand in a small one man cabinet shop.  Larrick said he really liked the 'maker' mentality. "At that time there wasn't really a term for it and I was bucking everything I had been taught in school by going into a trade instead of continuing on to an advanced degree and academic career," he said.
Dreamworks Cabinetry crew is picked up at the airport in Atqasuk, about a mile from the Meade River School.  Atqasuk is a native village located inland from the Arctic Ocean on the Meade River about 60 miles southwest of Barrow. 
Larrick eventually bought that shop and incorporated Dreamworks Cabinetry LLC on August 6th, 2001, at the age of 28.   Since then they have steadily built up the business to be one of the largest cabinet builders in Alaska and a rare provider of manufacturing jobs in a market dominated by resource extraction and service industries, according to Larrick.  "We have grown from those humble beginnings with just a staff of two to an organization with 16 employees and have serviced projects covering the entire state of Alaska and the majority of industries and markets," said Larrick.
Dreamworks shipping routes.
"We are primarily a commercial shop with over 95% of our volume the last several years going to commercial or institutional customers.  Major market segments we serve are the health care and dental care industries, hospitality, finance, education, and military establishments.  Being in such a small and connected market as Alaska forces us to be flexible to the shifting demands of a diverse group of customers.  It also means that even more rides on reputation and maintaining of good relationships throughout the entire state.  Our customer base includes hospitals, large multinational construction firms, native corporations and tribal organizations, hotel and hospitality businesses of all sizes, and governmental entities from the US Army and Air Force down to small village councils."
Have something to say? Share your thoughts with us in the comments below.