84 Lumber opens components plant, appoints Kucera manufacturing VP
January 28, 2020 | 3:24 pm CST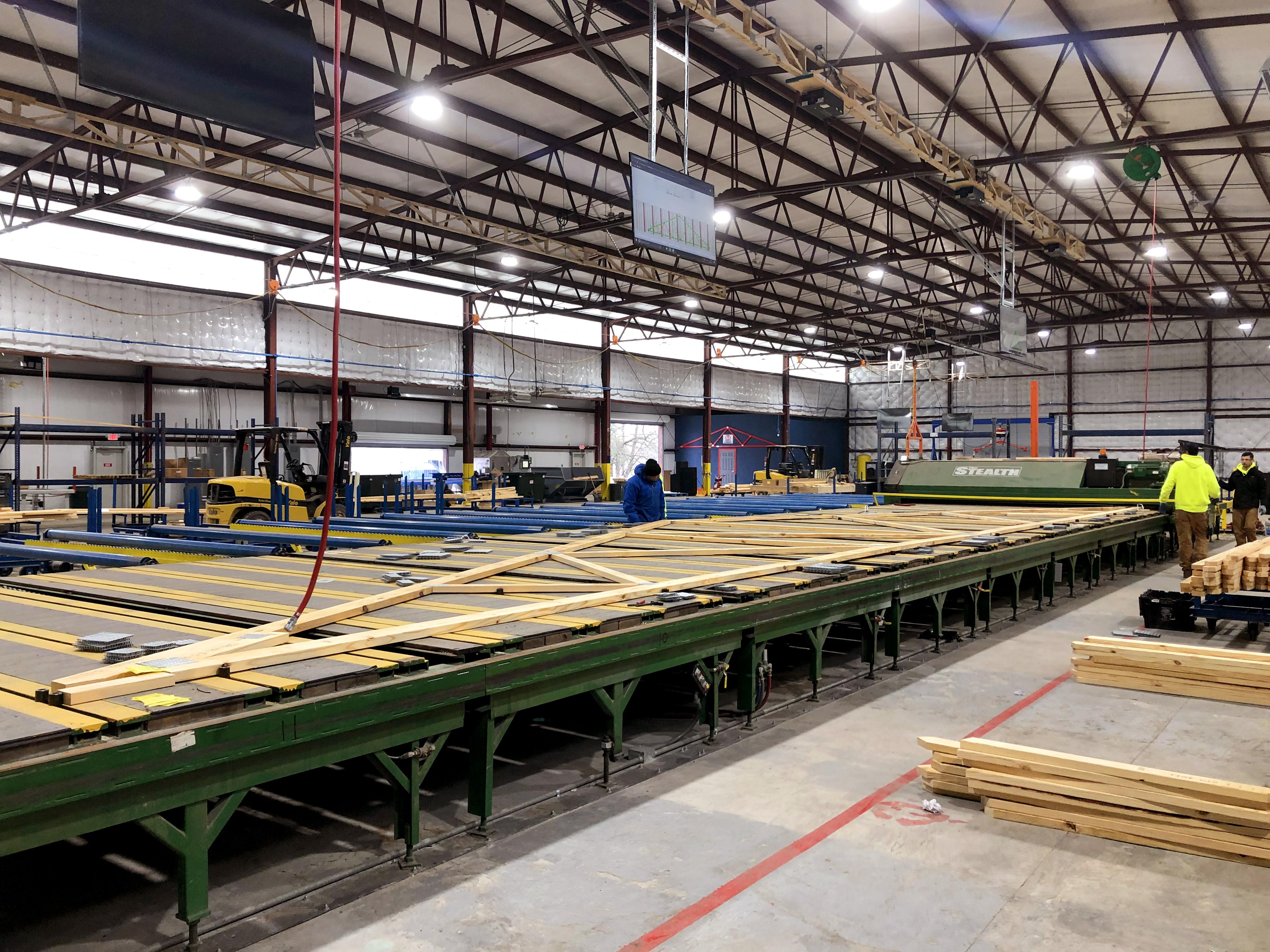 EIGHTY FOUR, Pa. – Citing the increasing demand for engineered and manufactured wood products on the East Coast, 84 Lumber has opened a dedicated components plant in New Britain, Pennsylvania.
The new plant, which will primarily manufacture wall panels, roof trusses and floor trusses, was converted from an existing 84 Lumber store that originally opened in 1970. The company said the new components plant is fully automated, with the latest design software, computerized saws and laser projection equipment. The facility opened in January and expects to hire 20 employees by spring, with plans to grow to 45 employees.
"Our strategic plan to convert our existing facility into a components plant is right in sync with our overall goal of becoming the preferred supplier for everything a builder needs in this region – and all the regions we serve," said Steve Benko, Mid-Atlantic divisional components area manager at 84 Lumber. "We see the growth opportunity of a components plant in New Britain, so we're extremely excited to open our doors and expand our relationships with area builders.
Components manufacturing has become an increasingly important part of its business, the company said, and it has "invested substantially" in new facilities and upgrading equipment at existing locations over the past five years. With the New Britain opening, 84 Lumber now has nine facilities across the country, with plans to open manufacturing facilities in Richmond, Virginia, and Mansfield, Ohio, later this year. As the company continues to increase its presence westward, it said it also expects to create components facilities within a number of the planned new 84 Lumber stores.
"Expanding our components offerings is such a natural fit for us," said Ken Kucera, vice president of installed sales and manufacturing at 84 Lumber. "Now, with our installed sales program working hand-in-hand with components, we can help all builders construct more houses, reduce cycle time and ultimately be better business owners."
84 Lumber appoints Kucera manufacturing VP
Ken Kucera
In related news, 84 Lumber has named Ken Kucera to be the vice president of Installed Sales and Manufacturing. In his new role, Kucera will lead 84 Lumber's strategy and implementation for growing the components manufacturing business across the country.
"We've seen an increasing demand for engineered and manufactured wood products across the industry," said Frank Cicero, COO at 84 Lumber. "Ken's proven track record of performance and strong leadership, as well as his existing relationships and knowledge of our sales and manufacturing tactics, make him the ideal candidate to lead this important growth strategy."
Kucera joined 84 Lumber in 2001 and has played a key role in profitably managing installed sales and the multi-family business units, the company said. Kucera earned his Bachelor of Arts degree at Cleveland State University.
"It is an honor to join the components team and support our efforts to grow our stores," said Kucera. "We have high expectations in 2020, starting with the opening of new facilities, which will create sales and employment opportunities all while supporting our customers."
Have something to say? Share your thoughts with us in the comments below.