84 Lumber to open 92,000-square-foot facility in November
October 4, 2019 | 2:48 pm UTC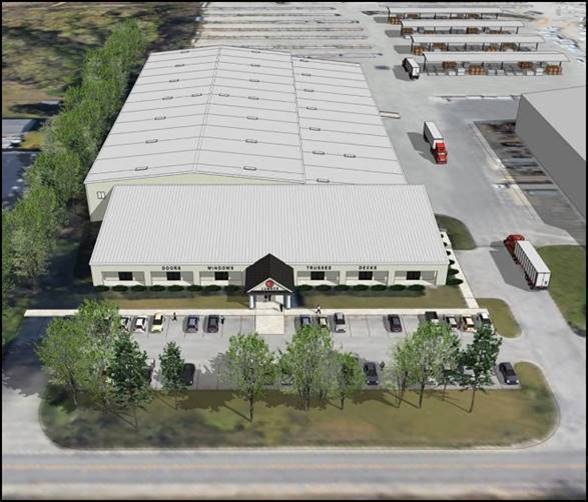 Photo By 84 Lumber
EIGHTY FOUR, Pa. – 84 Lumber plans to open its largest plant in Richmond, Virginia, this November to meet growing regional demand for its products.
The 92,000-square-foot facility, most recently occupied by Cedar Creek, will feature a traditional showroom and lumberyard, as well as a door shop and engineered wood products. 
"We have really outgrown our current presence in Richmond and sought a new location that can better accommodate our operations and customers," said Maggie Hardy Knox, president of 84 Lumber. "Aside from offering essential materials to local builders and homeowners, the new facility will enable us to provide engineered wood products and other high-quality services. We're looking forward to the opening in November."
Located at 510 Bellwood Road in Richmond, the new space will consolidate two current 84 Lumber facilities in the area: a 22,000-square-foot store and lumberyard and a 22,000-square-foot door shop. The company plans to sell the former location — about 2.5 miles away from the new space — after the move. The door shop will be converted into a manufacturing facility for roof trusses, wall panels and other components.
Have something to say? Share your thoughts with us in the comments below.