2020 to showcase end-to-end solutions for kitchen and bath during virtual KBIS 2021
February 3, 2021 | 9:37 am CST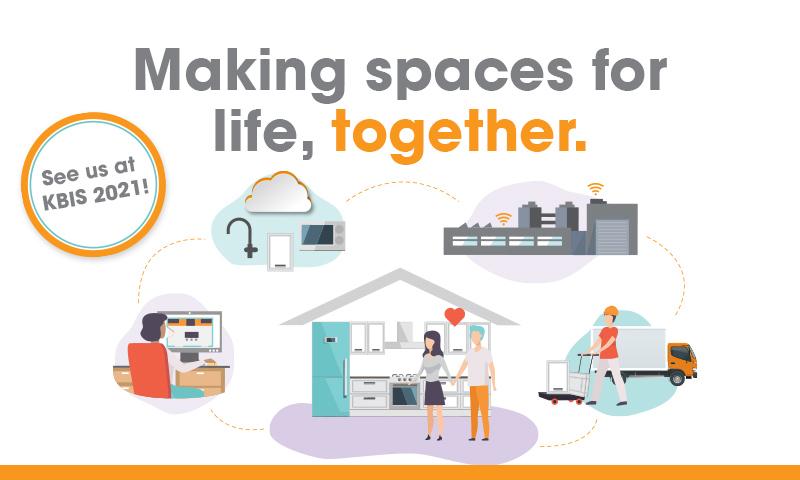 Photo By 2020
WESTWOOD, Mass. – 2020, a platinum sponsor of the virtual KBIS 2021 conference taking place February 9-12, will highlight its software solutions for the kitchen and bath industry during more than 50 education sessions and at its virtual booth. 
According to the company, its sessions are geared toward not only education but inspiration and business with end-to-end-solutions from manufacturing to professional design and from business management to consumer engagement. 2020's virtual booth will follow the same themes, showcasing the company's ability to provide a continuous, connected digital solution covering every step of the process from inspiration to installation.
"We're delighted to be sponsoring and participating in the 2021 KBIS Virtual Event," says Ken Short, Vice President of E-Business - Marketing and Customer Success. "It's a great opportunity to meet customers and showcase our solutions and innovations that are helping them be successful in an increasingly online market. We'll be presenting and demonstrating all the products that are part of our end-to-end solution set that connects designers, dealers, retailers and manufactures in a digital value chain powered by the 2020 Cloud content platform."
KBIS 2021 virtual attendees can book appointments with solutions experts to find which 2020 solution best fits their unique needs. Promotions will be available for 2020 products and training, and prizes will be offered at a daily raffle for a chance to win gift cards, headsets, iPads, and more.
Have something to say? Share your thoughts with us in the comments below.