Washington cabinet shop gets mixed messages on whether it is "essential"
April 3, 2020 | 4:25 pm CDT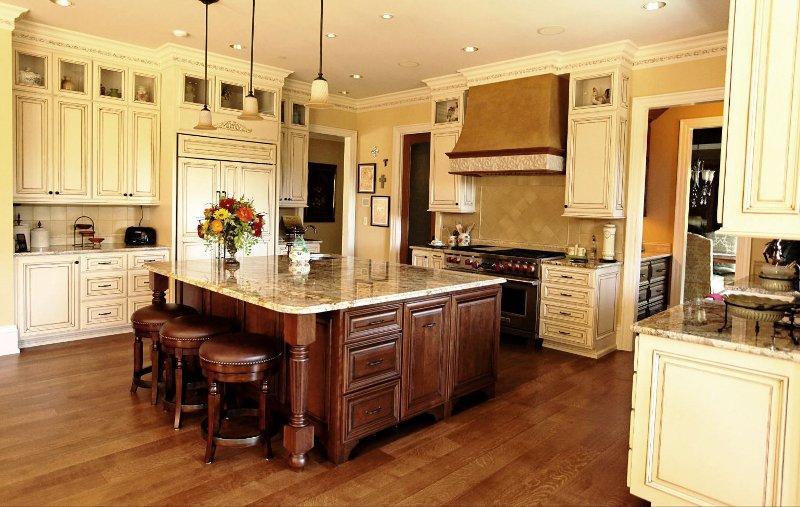 MONROE, Wash. -- Operating a small manufacturing business in a highly competitive environment is tough enough in normal times, said Carl Spencer, general manager of cabinet shop Spencer LLC. But at least the rules of engagement are understood, and generally apply evenly to all parties, he said. Overlay the COVID-19 crisis, and all appearance of fairness disappears.
The cabinet shop Spencer LLC operates is next door to another cabinet shop in Monroe, Carl Spencer said. Spencer LLC closed its operations on Thursday, March 23 in accordance with Washington Governor Inslee's executive order. The other shop continued building cabinets inside their shop a week later, Spencer said.
According to Spencer, "Prior to shut-down, we had a full-on safety program for our employees. We were disinfecting offices and restrooms daily and (had an) extensive checklist so we wouldn't miss anything. We required all employees to wash their hands both before and after their breaks. We kept six feet apart in our morning meetings and reduced our hours. We only allowed one customer at a time into our showroom, and we disinfected it after each visit. We even used our paint/bake oven as a giant autoclave and baked all our hand tools at over 170 F before the start of each shift.
"Just in case that wasn't enough, we wrote each full-time employee a check for $1,000 as contingency money. This is the same amount Facebook paid their employees, but there are only twelve of us!
"Two days prior, the governor's original order decreed that 'workers who support the manufacture and distribution of forest products, including . . . wood products' were 'essential,'" Spencer said. "This makes sense in that many of our customers have demolished their existing kitchens in anticipation of the new ones they ordered. These people currently have no place to prepare their meals at home, forcing them to go out in public to sustain themselves."
Spencer said his company wrote for a clarification from the governor's office through their official confirmation process. When [Director of Operations] Will Spencer asked if the company should continue to operate until a final determination was made, he was told, "Your call."
On Friday, March 25, Spencer LLC received an ambiguous 'clarification' that excluded pretty much all residential construction. That would include them and other nearby companies.
Will Spencer next called the governor's office for more information and was referred to the Snohomish County Health District. Spencer called the Health District, only to be told by a woman staffer that the governor's executive order was more like "a suggestion." When Will asked if Spencer LLC should resume operations given his competitor's ongoing operations, she said, "I would."
Will Spencer called the Health District back to try to get some sort of certification to operate, eventually getting an email from Mike Young stating, ". .  I was unable to find any resolution for your situation. I was told that if the business owner still believes they are an essential business, they would need to take it up with the state."
So, the State referred Spencer LLC to the Health District, who referred them back to the State. Neither would actually take any definitive responsibility, claiming that only the other has jurisdiction. In the absence of clarity, Spencer LLC remains closed while their competing next-door neighbor was operating unabated a week later.
A couple of blocks away at 14692 179th Ave SE in Monroe, Spencer said a construction company is operating full blast remodeling the Monroe School District's new administrative offices. He said this project is considered "essential" for no other reason than public construction like this is sanctioned.
It doesn't matter that the Monroe School District is still operating fine from their existing offices at 200 E. Fremont, Spencer said, and can continue to do so for months without any inconvenience. It doesn't matter that the schools aren't even in operation. The governor's office still considers this project "essential" while dozens of cabinet industry customers are literally without a place to eat in their own homes.
According to Spencer, "Given the criticality of the COVID-19 pandemic combined with the argument that the sooner everyone stays home, the sooner this will be over, I believe the governor should shut down all construction, residential and commercial and public, with two exceptions:
"First, emergency only repairs. And second: the roads. With everyone off the roads, it is the perfect time to undertake road projects in far less time and at a lower cost to the state. Social distancing on these sites should be no problem."
Have something to say? Share your thoughts with us in the comments below.