West Fraser acquires Norbord in $4 billion stock deal
November 20, 2020 | 7:39 am CST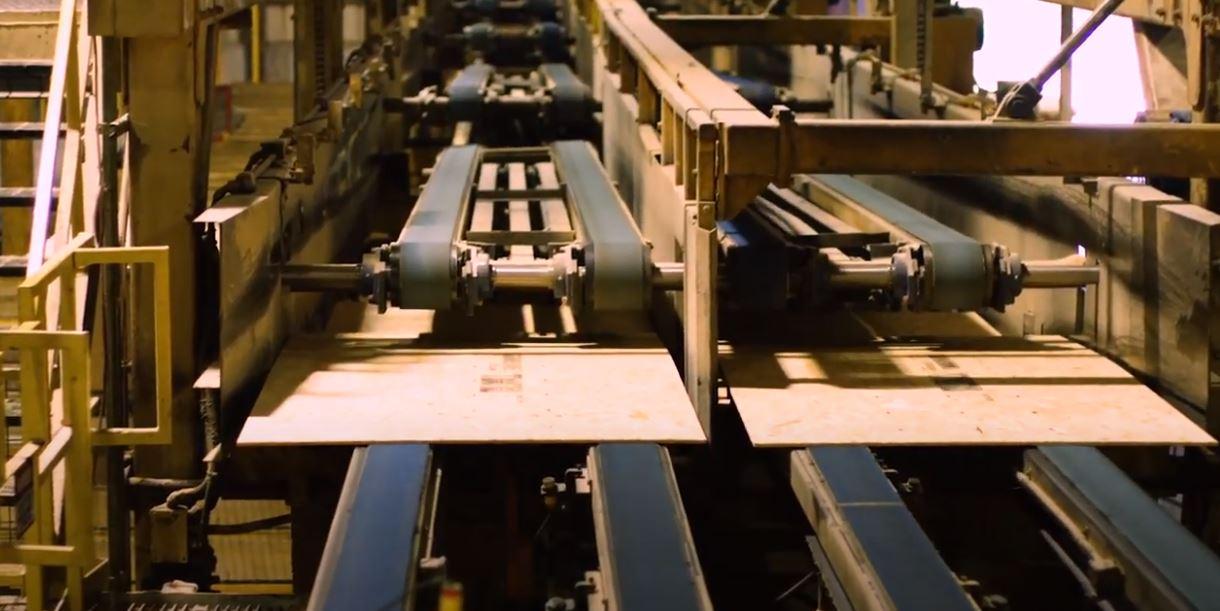 VANCOUVER, British Columbia -- Toronto-based Norbord Inc., the world's largest producer of oriented strand board (OSB), has been acquired by West Fraser Timber Co. Ltd. in an all-stock transaction valued at C$4.0 billion (US $3.1 billion).
With the addition of Norbord, West Fraser said it grows its scale and market diversification not only in North America, but Europe as well, making the company a "top global producer of both lumber and OSB." Norbord operates 15 OSB mills throughout North America and two OSB mills in Europe.The company's European manufacturing assets also include two particleboard mills, an MDF production facility and a furniture plant.
"Norbord's OSB production is a perfect complement to the West Fraser portfolio, enabling us to deliver a wider range of wood products, and making us a more complete, efficient and valuable partner for our customers," said Raymond Ferris, president and CEO of West Fraser. "Norbord is the largest global OSB producer with a well-earned reputation for cost and margin performance, and for expanding the use of OSB in new applications and industries. The Norbord business will also bring additional geographic diversity, and an expanded opportunity set, from its well-established positions in the United Kingdom and Western Europe.
Norbord's manufacturing operations will operate as West Fraser under the leadership of Raymond Ferris as CEO and Chris Virostek as CFO. Following closing, Paul. Wijnbergen, current president and CEO of Norbord, will be appointed president, Engineered Wood, responsible for the company's OSB, plywood, particleboard, MDF and veneer operations. Sean McLaren, currently West Fraser's vice-president, U.S. Lumber, will be appointed president, solid wood, responsible for all of the company's lumber operations.
In accordance with a definitive agreement between the two companies, West Fraser will acquire all of the shares of Norbord. Norbord shareholders will receive 0.675 of a West Fraser share for each Norbord share, which equates to C$49.35 (US$37.78) per Norbord common share, based on the closing price of West Fraser common shares on Nov. 18, 2020. This represents a 13.6% premium to the closing price of Norbord's shares on the TSX on Nov. 18, 2020, and a premium of 8.0% based on the 10-day volume weighted average trading prices of both companies. Upon closing current West Fraser shareholders will own approximately 56% of the company, with current Norbord shareholders owning approximately 44%.
The deal comes within weeks of Norbord posting an adjusted EBITDA of $322 million for the third quarter of 2020. Norbord President and CEO Peter Wijnbergen called it the company's  "strongest quarter ever."
West Fraser has also seen a huge sales boom, declaring a 32 percent third-quarter increase to nearly $1.7 billion.
Have something to say? Share your thoughts with us in the comments below.