Canadian lumber giant West Fraser sees record 32 percent sales increase
October 27, 2020 | 11:52 am CDT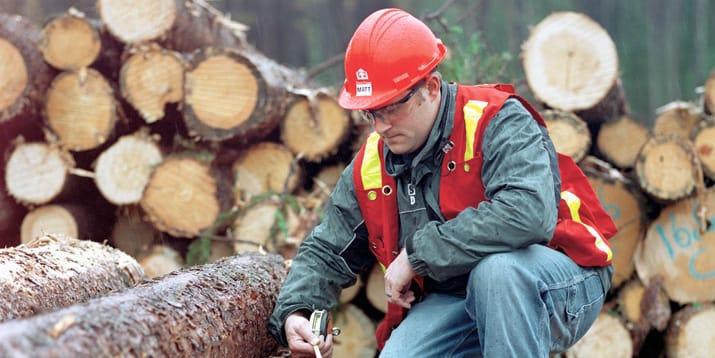 VANCOUVER - Canadian lumber giant West Fraser has reported its financial results for the third quarter of 2020, declaring a 32 percent sales increase to nearly $1.7 billion.
Adjusted EBITDA increased to $605 million from $184 million in the second quarter, and cash flow from operations of $613 million for the third quarter and $930 million year to date.
The company's lumber segment saw massive increases - going from $66 million in the second quarter to $454 million. 
West Fraser said the improvement was due primarily to higher lumber prices and spruce, pine, and fir (SPF) shipment volumes, partially offset by lower SPF shipment volumes. Higher lumber prices increased adjusted EBITDA by $424 million compared to the previous quarter. The combination of lower manufacturing costs, increases in variable compensation expense, and slightly lower shipment volumes resulted in a $28 million offset to Adjusted EBITDA.
The company's lumber segment operated near capacity during the current quarter compared with the second quarter where temporary curtailments reduced SPF and southern yellow pine production by approximately 170 MMfbm.
"West Fraser's panels segment generated operating earnings in the quarter of $47 million (Q2-20 – $17 million) and adjusted EBITDA of $51 million (Q2-20 – $20 million). Increased plywood pricing and robust plywood demand positively impacted the panels segment earnings for the quarter. The positive price and volume variance increased Adjusted EBITDA by $33 million compared to the previous quarter. The WestPine insurance claim related to the 2016 fire at this MDF facility was settled in the second quarter resulting in a $7 million benefit recorded in cost of products sold from business interruption insurance and an additional $7 million from proceeds on the involuntary disposal of equipment recorded in other income. The company's plywood facilities operated near capacity during the current quarter, while the second quarter included temporary plywood curtailments of approximately 50 MMsf."
"Throughout the third quarter, demand for lumber and plywood products remained strong, resulting in higher product prices. Repair and renovation activity and related demand also continued to trend positively. Housing market indicators, including new home starts, available for sale inventory, and mortgage rates, support the continued expectation of healthy demand for wood products. Despite recent volatility, the longer-term outlook for growth in wood products consumption appears favourable.
West Fraser's lumber and plywood facilities are operating at as close to full capacity as possible to meet market demand."
Have something to say? Share your thoughts with us in the comments below.